2015 Summer Immersion Graduate, Lisa Daniels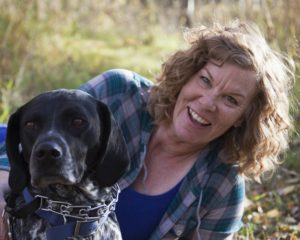 53 years old 
Teaching at her own studio, Full Circle Therapeutic Yoga in Bozeman 

How has life changed since taking the YogaMotion Teacher Training just one year ago? 
I completely changed careers. I am in the body-based yoga field now working with people who are recovering from trauma using trauma-sensitive yoga techniques. I so enjoy movement and helping others embrace their body's wisdom. 

Nancy has a saying that "shift happens!" Did you experience any shifts during the training? 
I experienced pretty big shifts with how I interact with my own body. I used to push my body, now I am more sensitive and respectful to what my body is telling me. I learned it is impossible to expand and explore a posture if you are in fear – you can't force anything. You have to back off and build confidence in poses, and in life. 

How would you describe Nancy Ruby's YogaMotion Teacher Training experience? 
It's a very well rounded training offering different perspectives and provides a good base of knowledge to begin your yoga experience 

What would you say to someone considering the training? 
I did the 5-week immersion. If time allows, I would suggest the slower paced 9-month option for more time to explore. Call Nancy, talk to her, go to one of her classes, weekend retreats, etc. and see if it is a good fit then commit when you are ready! 

What was your greatest takeaway? 
Our bodies have a lot to teach us. If we let our bodies lead, it is easier to know where we are headed in life. Movement and body awareness can help us navigate through life more gracefully.