By Turi Hetherington, RYT500, YogaMotion Creative Communications Specialist
We align our individual dharma with co-creative collaboration.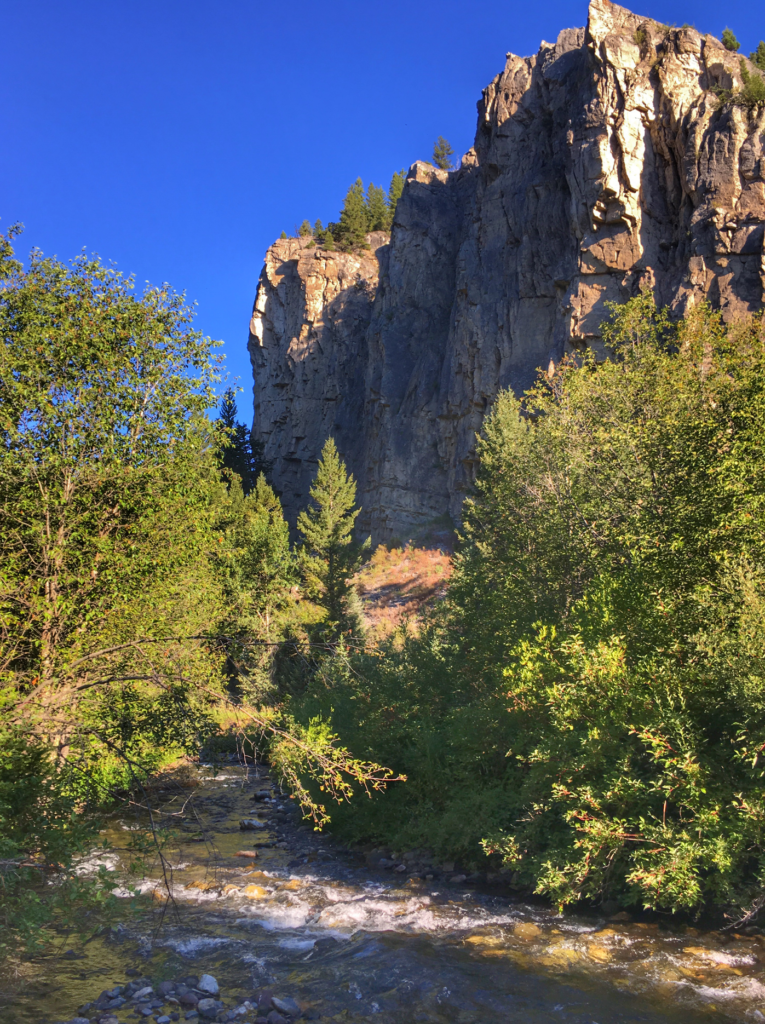 Locals gathered on the lawn of Story Hill Mansion this past Friday to see the A River Runs Through It on the big outdoor screen as part of the Bozeman Film Society's Story Under the Stars series. Not only is it a great film, but also much of it is shot in our own Gallatin Canyon.
Locals can relate to love of the river and its canyon for the fly fishing depicted in the film as well as the rafting, kayaking, access to countless trails for hiking, mountain biking and horse back riding. Plus, it is not uncommon to see big horn sheep, moose, elk, deer and the occasional bear and mountain lion that call this canyon home.
I drove the canyon road for years on my commute to and from work. I never tired of it. Every season of the year the canyon displayed so much beauty and the river continually flowed through the blistering heat of summer and the bone chilling cold of winter. Never ceasing, always flowing.
Dharma when recognized and honored is like that. Your gifts, your life's purpose when recognized and honored is always flowing, never ceasing. And just like the river, it feeds and nurtures its environment. It is not concerned about its destination, it moves on regardless. But as it does it also feeds the life around it.
"May what I do flow from me like a river, no forcing and no holding back."
– Rainer Maria Rilke
In his book The Great Work of Your Life, author Stephen Cope defines dharma as one's sacred duty. It is your purpose or how you are meant to realize your life. To illustrate the notion that this could be one big thing or several small things, as well as change over time, he shares stories of those who have lived out their dharma, people like Jane Goodall, Henry David Thoreau, Harriet Tubman and Gandhi among others. Some know from a young age what their dharma is. Jane Goodall for instance was as a young girl nurtured to explore her curiosity of animals. Others stumble upon it. Did you know Gandhi was considered a coward and failure as a lawyer before he became the great leader he remembered for?
Cope also says this of dharma: "Living into your Dharma will save you, avoiding it will destroy you." He explains that if you lack faith in your talents and don't heed the call of your dharma, you will be in conflict with yourself. This will lead to suffering. If you are familiar with the ancient text of the Bhagavad-Gita this is illustrated with the main character Arjuna lying on the floor of his chariot before battle, not knowing which side to fight for at the opening of the book. In the end, he learns from his teacher, Krishna, that if he simply fulfills his dharma, he will know exactly what to do.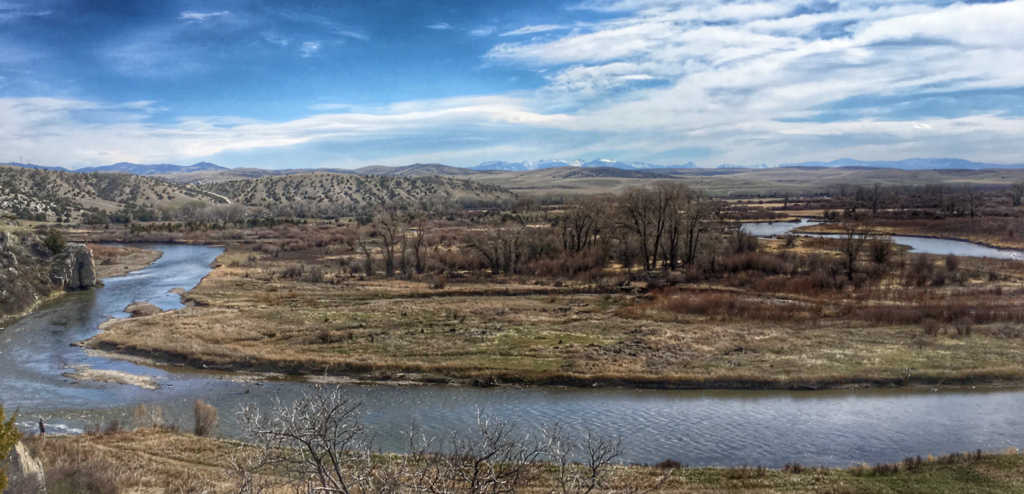 You probably get the idea that dharma is a pretty big deal. It gives your life direction and purpose as well as a sense of peace as you are not looking outside of yourself for meaning in life. The meaning comes from within as you nurture your gifts and share them with the world letting go of any attachment to the results. Dedication to and belief in the process allows the results to unfold naturally just as a river flows naturally.
"We must begin thinking like a river if we are to leave a legacy
of beauty and life for future generations."
– David Brower
Now imagine what it is like when rivers come together and momentum naturally merges. We can see it here in our own home as the Gallatin, Madison and Jefferson come together to create the headwaters of the mighty Missouri River. Further down the line the Missouri flows into the Mississippi and together they form the third longest river system in the world.
When we at YogaMotion Academy decided to merge our individual dharmas to create the YogaMotion Collective (the Missouri River if you will), we took time to recognize and acknowledge each person's individual gifts and how we could best support one another as we merged into one. The process was a beautiful experience. If you've been to Headwaters State Park you know what it is like to see the power and beauty of the individual rivers come together.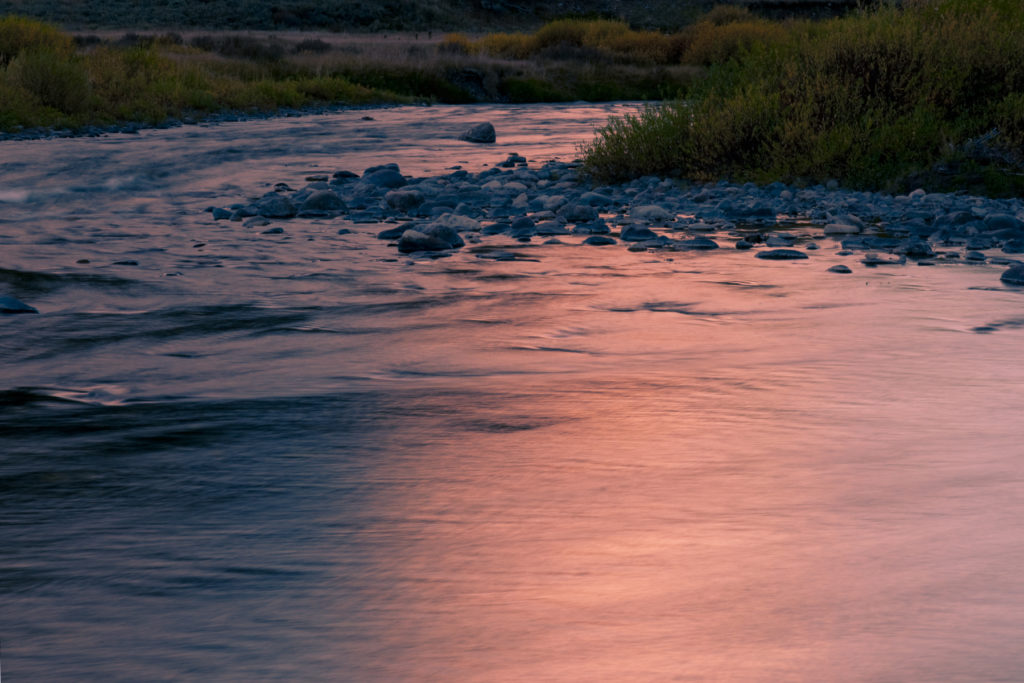 "A Woman in harmony with her spirit is like a river flowing.
She goes where she will without pretense and arrives at her destination
prepared to be herself and only herself"
– Maya Angelou
I am grateful to be part of a team of women who honor and respect each other's unique purpose as we merge and build our momentum to better serve and empower you to live yours. Through every course, workshop, and retreat we offer we aim to help you uncover and discover your dharma and live your best life now and for years to come.
We align our individual dharma with co-creative collaboration.
"Rivers don't drink their own waters; trees don't eat their own fruits.
The salt seasons the soup in order to have its purpose fulfilled. Live for others!"
– Israelmore Ayivor
Did you miss any of this 12-part series on YogaMotion Academy's Mission and Values?
Find them all here >>>