My travel blog begins
Friday, November 20, 2015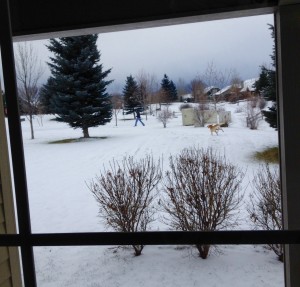 The vibratory hum of the refrigerator is the only sound in my home on this white wintry morn. My eyes opened like veils being pulled back from a steamy window as I slowly awakened from my dream state. Soft lighting spilled in from the new day as my limbs stretched out the sleep of the night. And a deep sleep it was following an immune boosting acupuncture treatment, lunch with my besties, Deb and Lynda, and an afternoon of clearing the garage allowing my truck to be tucked inside while I journey across the Universe to India.
Months of mental preparation have had me visualizing this land of mystery and intrigue. Weeks of physical preparation were spent strengthening my health and well being while collecting accoutrements of comfort and efficiency for living out of a backpack. And the last few days have me checking off lists of details to leave YogaMotion in the hands of Turi, Kylie, and Bobbie. What a blessing it is to have a support team managing my life here in Bozeman while I step out of my comfort zone to fulfill my path of a Yogi and visit the Motherland.
Presently my appreciation for silence, softness, cleanliness, and convenience is heightened just knowing that I am leaving most of that behind to step into a cacophony of noise, harshness, filth, and challenges.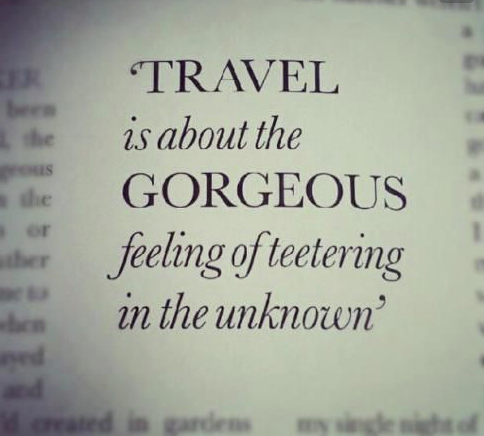 All in the spirit of an overdue pilgrimage of transformation requiring inner calm in the middle of the storm. Curiosity runs deep like a river anticipating the great unknown turns up ahead. Beauty also awaits. Sacred sites from long ago, the richness of an ancient culture, the colorful expression with of humankind. The delight of surprises are sure to tickle, and most certainly overload, my senses.
Presently gazing out over the pristine snow blanket of my surrounding parkland, a smile graces my lips in anticipation of traveling far outside of my comfort zone, teetering in the great unknown.