Straight to My Heart
Today I write with grief in my heart as a lovely young lady, a friend of my daughter, was lost to the power of the ocean along the Napali Coast this past weekend. Kayaking with a friend, the two ladies ended up between a rock and a hard place, literally. Paddling too close to the cliffs, a rogue wave appeared capsizing their boat and pushing them into a washing machine of whitewater in a pocket of rocks. Snow stayed with the kayak with the intention of swimming away from the rocks and into the waves to stay in the ocean. Michelle chose to swim to the rocks and find solid ground to stand on, though there was not enough land between the cliff and the surging sea. After much scrambling and confusion, Michelle was knocked unconscious and was carried under by the torrent of waves. Snow did all she could to save her, but was unable to fight the force of Mother Nature. She now writes and warns us all to listen deeply.
"It wasn't the day and we were pushing ourselves," writes Snow. "Moral of the story: When in doubt don't go out. Listen, pay attention to your intuition. Know your limits and don't let others push you beyond your comfort."
Unfortunately, this is an extreme story of attachment, which the Yoga Sutras teach as the second of the five obstacles (kleshas) that lead to suffering in our life. This sad story is an extreme example of attachment to adventure, to a plan, to a perceived pleasurable experience. An attachment that clouded the voice of reason. And suffering occurred.
I am certain we all know a similar story. I have suffered the loss of a few friends this way. My only concession is that they transitioned out of this life in a way that was feeding their soul. At what cost are we willing to chase pleasure?
Satchidananda translates Sutra II. 7 as "Excessive fondness for fleeting pleasures (raga) causes longing." He goes on to translate this teaching. "Attachment to pleasure is another pain-bearing obstacle. We attach ourselves to pleasure because we expect happiness from it, forgetting that happiness is always in us as the true Self. When we expect joy from outside things we become attached to those things."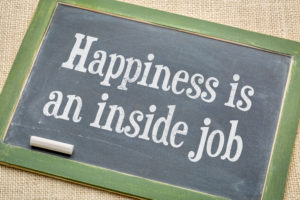 The key word here is excessive. Of course we can feel desire for certain pleasures in life, like the beauty of nature, the sweetness of dessert, the warmth of a hug. And we can be attached in a good way to the care of our health and wellbeing. Yet, at the same time, to avoid unnecessary suffering, we must find the balance in our desire for pleasure and recognize that true happiness resides in the center of our own heart.
The teachings of Yoga continually point to the mystical path of balance. Often our zeal for pleasure in the physical world has us going to extremes to find it and risk forgetting that what we are seeking is already within.
This does not mean that we need to avoid the sweetness of life. The ancient teachings of the Vedas tell us that when we are able to experience the sukha – the sweetness of life, in any form, it serves to remind us of our Divine Self. If we never experience sweetness, we assume that is it not there. With the absence of sukha, our only option it to identify with the opposite, dukha, sadness or bitterness.
By generously sprinkling our lives with joy and sweetness, their seeds take root within us, reflecting in our actions. This ever-present joy is the greatest enlightenment and it can be ours right now.
What do you find yourself attached to in life?
Could it be the fleeting pleasures of sex, drugs or alcohol? And you just can't get enough of the funky stuff?
Or could it be a relationship in your life that is clearly dysfunctional but you just can't let go?
Do you find yourself attached to an idea that is not actually occurring but is causing worry, anxiety and stress?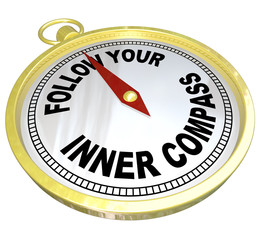 I invite you to pause for a moment and contemplate anything (or anyone) that you are longing for that may be causing you pain. Is your desire excessive? Is your longing worth the price of suffering?
Will you heed the learned advice from Snow and Michelle's experience? "Listen, pay attention to your intuition. Know your limits and don't go beyond your own internal compass of comfort."
Letting go of our attachments allows freedom to ring.
Here's a parting message from Michelle, who lived her dream. Her spirit will forever be felt in the ocean vibes that lead to her happy place at Kalalau.