Functional Anatomy and Yoga Physiology
An In-depth Journey into Your Precious Human Body
with Nancy Ruby E-RYT500, LMT
and Ali Ramirez, DPT, YM E-RYT200
WED – SUN, FEB 28 – MAR 4
Bozeman.
Advanced Training for Teachers:
40 contact hours for RYS300 students
Continuing Education Credit for certified instructors – choose from the workshops below.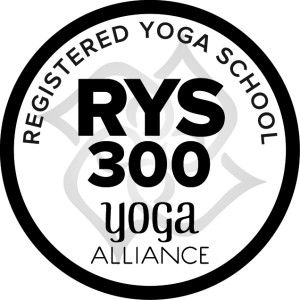 Advanced Education for Students:
Deepen your personal practice and expand your knowledge of the human biology.
Be a powerful force in your own healthcare.
Choose from the workshops below.
For certified yoga teachers, this course provides supplemental, specialized training in yoga to support the major physiological and energetic systems of the body along with refined functional movement patterns. You will gain the skills and formatting to offer an educational signature course to your own students.
For yoga students with one or more years of experience, this course provides the tools to create a personalized yoga practice that meets your individual needs and interests. Deepening your knowledge of your own anatomy and physiology will give you the confidence to make wise choices on your path to living well. Choose to attend any or all of the workshops. 
Learning Objectives:
Students will learn about the most common imbalances and injuries of the low back, hips and knees and ankles, neck and shoulders. We will address both preventative and curative yoga practices for these areas.
Students will learn the form and function of each physiological system gaining the ability to educate others through simple presentations and practices applying the benefits of yoga for healing and maintenance.
REGISTER BELOW
A series of 10 workshops with the complete course being cumulative in its presentation.
Wednesday  1:00 – 5:00 pm
Introductions and Overview
Levels of Organization
Elements of Nature Within
Integumentary and Fascial Systems
Myofascial Movement and Release Practice
Wednesday  6:00 – 8:00 pm
Attributes of the Musculoskeletal System
Identifying your Anatomy – Palpation and Visualization
Thursday 8:00 am – 12:30 pm
Experiential Yoga Practice
Examining Low Back Pain
Thursday 1:30 – 6:00 pm

Common Causes of Hip Pain
What Can You Do About It?
Remedial Practices and Integration of Yoga Asana
Friday  8:00 am – 12:30 pm

Understanding the Urinary and Digestive Systems
Yoga Practice for Healthy Digestion
The Nervous System and the Brain Gut Connection
Friday 1:30 – 6:00 pm

The Power of Breath – Strengthening your Respiratory System
Getting to the Heart of the Matter – Cardiovascular System
Saturday  8:00 am – 12:30 pm

Know your Knees, Align Your Ankles
Yoga  Applications
Asana Practice and Integration
Saturday 1:30 – 6:00 pm

Keys to Balancing Neck and Shoulder Pain
Mindful Movement Practice
Sunday  8:00 am – 12:00 pm
The Endocrine System and Building Immunity
Yoga Practice
Course Review with Q & A
Sunday 1:00 – 4:00  pm (For Teachers only)

Discussion, Practicum and Course Design
Home Study Options
Includes a take-home exam to refine your articulation of the physiological and elemental systems of the human body. You will also be guided in designing a 4 – 8 week educational course for physical health and well-being.
RESERVE YOUR PLACE BELOW
LOCATION:
Sweet Zenith Studio
77700 Gallatin Road
YOUR INVESTMENT:
FULL TRAINING FEE
$750 register here >>>
YogaMotion RYS300 students receive a discount with our Shakti Pass options here >>>
SINGLE WORKSHOP OPTION
$80 per 4.5 hour session – $40 for 2 hour Wednesday evening session
Workshops are open to single drop-ins as space allows. Contact us to inquire.
CANCELLATION POLICY:
There will be a $75 administration fee on any cancellations. No refunds will be given after February 15, 2018.