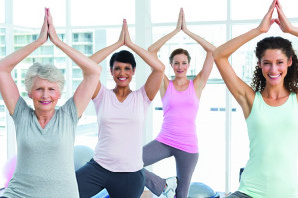 I am very excited to announce this upcoming training in October for both teachers and students of Yoga.
One in five Americans are over the age of 40. Many are living with pain and physical limitations that can be lessened or alleviated with the simple tools of yoga. Though many are interested in starting a yoga practice, they have no idea where to begin and do not feel comfortable in the typical Vinyasa flow classes so prevalent in studios and gyms, nor should they.
Our society needs more yoga teachers who are willing and capable of addressing individual needs within practices that meet the physical abilities of these aging baby boomers. I'm one of them and the results I have witnessed for myself and my students are worth repeating.
Please join me in embracing the Art of Aging with Grace this fall…
STEPPING INTO WISDOM
Advanced Training for Teachers – 6 days
In-depth Study for Students – 2, 3 or 5 days
For certified yoga teachers, this course will provide supplemental, specialized training in yoga to support the process of aging. which you can then teach to your own students. Fulfills 40 hours of continuing education and YogaMotion's 300 RYT Certification.
For yoga students with one or more years of experience, this course will provide you with the tools to create a  personalized yoga practice that meets your individual needs and interests. Choose to attend one or both workshops.