Today's blog wraps up this 4-part series of articles on Ayurveda and the doshas – an initial overview plus balancing Vata, Pitta and now Kapha . If you have not yet examined your own constitution, check out Deepak Chopra's Discover Your Dosha Type  here>>> 

Do you every feel out of sync with your self? Scattered? Heavy? Frenetic? Learn how Ayurveda and Yoga can help. 

There is still room to join this weekend's workshop The Energy of Ayurveda and Yoga. Choose from 7 different sessions or join them all. Learn ways to create more balance in your life through movement, meditation, pranayama, and nutrition. Get in sync with nature's rhythms and your own individual constitution. And for Yoga Teachers, learn how to bring Ayurveda into your yoga classroom and also, expand your offerings with one-on-one yoga training (aka wellness coaching). Check out the details here>>>

Kapha dosha is the principle of nourishment. 

Kapha describes the functions of water and earth in the body, which give the body its substance. We can identify kapha through its qualities of being heavy, slow, dull, cool, oily, liquid, slimy, smooth, dense, stable, and sticky. Kapha can also be either soft or hard. 

The functions of kapha in our body include lubrication, growth, strength, stamina, energy, production of mucous, sense of support, stability, and groundedness, gaseous exchange in lungs, sleep, repair and regeneration. 

A basic tenet of Ayurveda is "like increases like." Therefore, increasing the inherent qualities of kapha will increase kapha in your body, mind and spirit. 

For example, because kapha is inherently cool, heavy, and wet—cold weather, heavy foods, or wet seasons tend to increase kapha. Knowing this can help identify which lifestyle choices, foods, or environments will bring balance to your constitution. 

If you are experiencing a sense of imbalance in these areas, kapha is most like involved.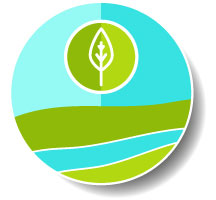 Signs and Symptoms of Increased Kapha:
Weight gain or obesity
Lethargy
Cold, congestion or cough
Water retention, swelling, edema
Increase cholesterol and triglycerides
Diabetes
Tumors
Some of the major causes of Kapha imbalance include:
Excessive sweet, salty, sour, oily, fatty foods
Eating heavy meals or overeating
Excessive fluid intake, especially if cold
Excessive sleep
Lack of exercise
Would you like to learn how to apply simple practices for creating and sustaining a healthy lifestyle?
The art and science of Ayurveda and Yoga have given us strategies to remove these disturbances. Gain access to effective practices for balancing your doshas through movement, breathwork, food choices, and cleansing routines aligning with the natural flow of nature to live your best life. 
  
Join us…
for Personal Practice and Advanced Teacher Training 

with NANCY RUBY
and SARA VALENTINE 

Thursday – Sunday, May 12 – 15
All are Welcome 
Choose from a series of 7 sessions or attend the full course.