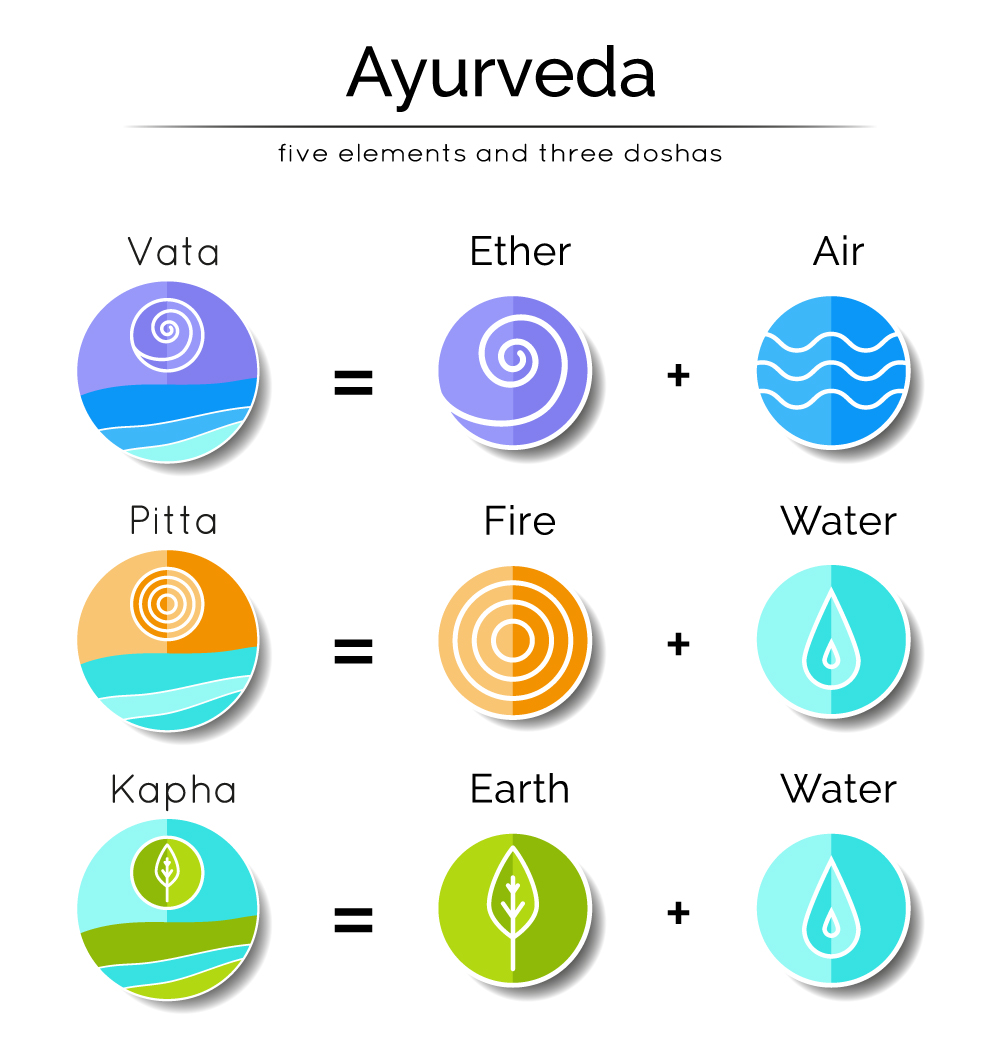 Last week we introduced the doshas: Vata, Pitta and Kapha. These foundational principles of Ayurvedic medicine describe the functions of the five elements – ether, air, fire, water and earth – within the body. Each of us has a unique proportion of these forces that shape our nature. Most people have one or two elements that are predominant. 
  
When the doshas are functioning properly, we don't notice them. It is only when they become imbalanced that we begin to pay attention to them. Today we will take a look at what it means to have a Vata imbalance and we will follow this with two more articles on Pitta and Kapha. Stay tuned to your in box over the next few days. 

Vata dosha is the principle of movement. 

Vata governs all movement in the mind and body as it is related to the elements of air and ether (space). We can identify vata through its qualities of being light, dry, rough, mobile, subtle, clear, and cold. 

An example of vata in nature is the wind, which shares these same qualities. So vata is somewhat like our own internal wind that keeps things flowing. Vata controls blood flow, elimination of wastes, impulses through our nervous system, respiration, communication, sensory perception, and the movement of thoughts across the mind. 

If you are experiencing any challenges in these functions, vata is most likely involved. Because of its quality of movement, vata is the easiest dosha to go out of balance and also the simplest to bring back into balance once the cause is determined. 


Signs and Symptoms of Increased Vata:
nervousness, anxiety, panic, fear
twitches, tics, tremors, spasms
dry or chapped skin
constipation, gas, bloating, dry, hard stools
low body weight
dislike of cold and wind
difficulty tolerating loud noises
light, interrupted sleep
spacey, scattered feeling
excess thinking or worrying
Some of the major causes of Vata imbalance include:
irregular schedule
eating old, leftover, dry, or raw food
not eating enough food
eating too rapidly
suppression of bodily urges, such as sneezing, passing gas, or elimination
staying up late
overstimulation of the senses
overexertion
excessive worry, fear, or loneliness
Are you ready to learn and apply simple practices and create healthy habits to remove these disturbances and regain balance in your life?
The art and science of Ayurveda and Yoga have given us strategies to remove these disturbances. Gain access to effective practices for balancing your doshas through movement, breathwork, food choices, and cleansing routines aligning with the natural flow of nature to live your best life. 
  
Join us…
for Personal Practice and Advanced Teacher Training 

with NANCY RUBY
and SARA VALENTINE 

Thursday – Sunday, May 12 – 15

All are Welcome 
Choose from a series of 7 sessions or attend the full course.