Bridging the Gap between Lack of Understanding and Acceptance
By Jen DuCharme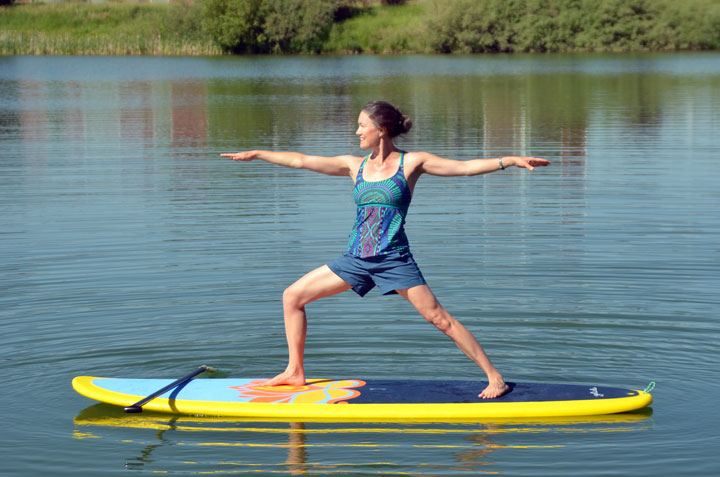 Yoga, while an ancient practice, is still relatively unknown to westerners. People familiar with yoga are initially attracted to it for the potential of getting in better physical shape. However, there are innumerable benefits to establishing a yoga practice. As more of these benefits are understood, the more accessible and appealing yoga will become to the Western mind.
The most tangible aspect of yoga is the asana practice. This practice of asana has two main benefits to the health of the body. The first benefit is almost obvious, a stronger and more flexible body. Western society has moved away from using the body to complete the daily tasks of life. Most westerners lead sedentary lives. Yoga offers a way to get back in touch with the body in order to live a healthier life. The second physical benefit of the asana practice is stress relief. It has been shown that through regular yoga practice people achieve a reduction in stress. Reducing stress has a direct correlation to reducing disease in the body.
Achieving a greater sense of peace is another benefit to practicing yoga. The practice of asana and relaxation breathing both contribute to a greater sense of well-being. This sense of peace includes but is not limited to less stress. Living a more peaceful life has a ripple effect into many areas of life: reduced stress and anxiety, decreased incidence of depression, improved personal relationships, and better decision making. Quieting the mind is already used by westerners in many arenas.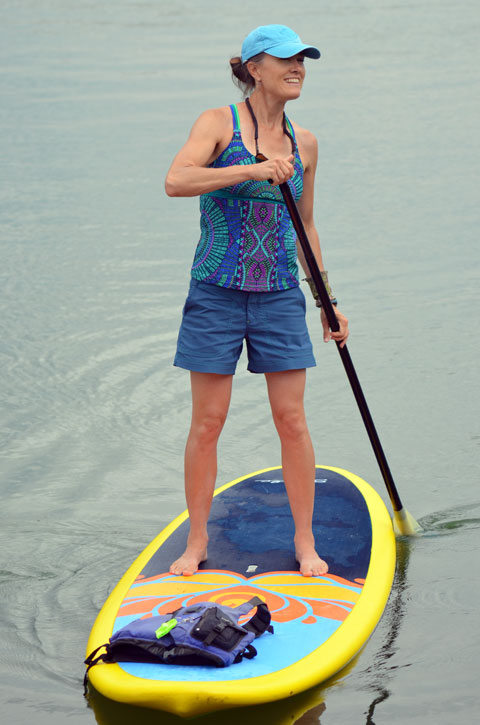 A third benefit of yoga is found in the realm of energy. As stated by YogaMotion, "All the poses of Hatha Yoga are designed to free up this energy so it can rise in the body." What this refers to is that yoga can activate various chakra centers in the body as well as open up the channels of energy flow. When this occurs, individuals can simultaneously be living at their highest potential, experiencing joy and bliss, while also remaining grounded in the realities of life, like death and the dishes. While the concept of chakras may seem "out there" to many westerners, I feel that it could be nestled in the field of psychology; improving overall psychological well-being.
A fourth benefit of regular yoga practice is the effect on one's confidence and self-esteem. Achieving a sense of mastery over an activity can contribute to one's confidence. However, with yoga it goes deeper. Practicing yoga regularly not only aids in understanding one's physical body better, but also assists in achieving greater joy and peace. The yoga practices of asana, relaxation breathing, and meditation, aid a person's sense of empowerment – almost a "how to" to living a more fulfilling and healthy life. A yoga practice can function as a roadmap, which can boost one's confidence tremendously.
Another benefit of yoga that westerners can relate to is the enhancement of the spirit. For westerners looking to deepen their practice, further study of areas such as the Yamas and Niyamas, as well as the Sutras, can offer opportunities for deeper reflection on living a more virtuous life, and connecting with the divine. Studying the Yamas and Niyamas can provide actual steps for developing one's personal care and habits, as well as ways to be in healthy engagement with those around you. Reading the sutras and studying the chakra system offers insights for clearing the body and opening up to one's true nature.
There are still thousands and thousands of westerners unfamiliar with yoga. However, there are many concepts of yoga that are applicable and convincing. When being able to offer ways that yoga can benefit the physical body, promote a sense of peace, enhance one's vital energy, build confidence, and enhance the spirit, we are able to bridge the gap between lack of understanding and acceptance. Yoga offers immeasurable benefits that all westerners can tap into. The more these benefits are exposed, the greater impact yoga can have.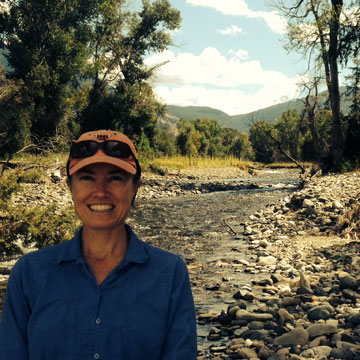 Jen DuCharme is a 2014 YogaMotion graduate, CPT and Owner & Instructor at FLOW Outside. Jen is passionate about bridging the gap between experiences with nature/adventure and personal wellness. Jen teaches year-round outdoor fitness and yoga, and guides outdoor retreats.