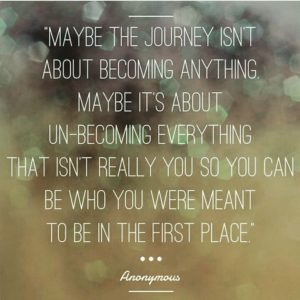 Recently having listened to Brene Brown's latest book, Braving the Wilderness, I am again affirmed in my own perspective regarding how the quality of our connections, with both with our self and with others, clearly defines the quality of our life.
Yoga is all about connection. Yoga. Yoke. Unite. The intention of the practice is to remove the veils of distraction and disturbances so that we can unite with the light of our own true nature – our true nature being both our unique expression and our oneness. The practice of Yoga is a way in which we discover and nourish who we truly are in this lifetime while also developing compassion and curiosity for connecting with others. While here on this Earth, who are you being? And how does that feel?
We witness so much suffering in this world and, at the same time, so much beauty. It is living in this paradox that we connect, through our grief and our joy, our fears, and our strengths. It is the willingness to be soft and open as well as strong and courageous, that we experience deep and meaningful connection.
Brene calls this strong back, soft front. Strong back is to stand strong in our beliefs, our passions, our resilience while still remaining open, soft and receptive. Being both truthful to our own values while being curious about the world around us. Being willing to admit what we do not know so that we can continue to learn and grow. To set down our shield of the ego's protection is to allow ourselves to be vulnerable, for it is through our vulnerability that we connect whole-heartedly. And as humans, we all crave and need connection in order to thrive.
Over the course of the last three months, Martha, Sara, Turi and I have shared our own vulnerability through our writings on the values we share and the intentions we have as we practice and live our yoga. To share our stories and beliefs is our way of building trust and understanding and connection with you, our community.
When we formed our Collective last spring with the intention of growing the offerings of the YM Academy, our first step on the agenda was not to tackle the long list of to-dos. Our first step was to brave the wilderness. To get off the well-worn path and step into the unknown in order to blaze a new trail that was yet unknown.
Instead of launching into action and setting up systems and organizational strategies, we instead sat with one another, asking WHY. Why do we want to come together and share the teachings of Yoga? What do we want to offer? Who do we want to connect with? How can we best support one another individually and as a collective?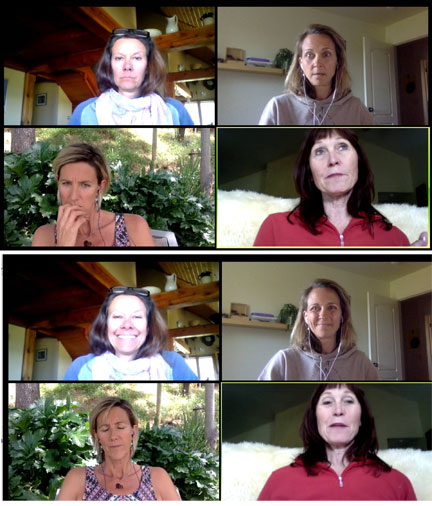 We sat with these questions for six weeks. We met live each Wednesday to reflect on what was becoming clear and true for each one of us. We filled out personality tests sharing the results that revealed both our strengths and our weaknesses both personally and professionally. We listened to each other's visions and five-year goals. We opened up and poured ourselves out so we then knew who we were from the inside out and where we were headed. And together we wrote our mission statement and values which now serve as the foundation for all that we do.
Laying down this groundwork of deep connection and truthful understanding then transformed into defined roles that align with our strengths, highlight our gifts, and allow each us to stand strong in our own super powers. We also hold space for one another to express the doubts, fears, and frustrations as they arise so we may also remain soft, open and tender, while knowing that we have each other's back.
This is the alchemy of living our yoga. And it feels powerful and safe. Strong backs, soft fronts. We are honored to share this life with you and look forward to deepening our connections.
If you care to clarify your own WHY and discover your highest values, contact me and I'll send you a "trail map" so you, too, can journey into the wilderness.
With love,