On Sensory Perceptions Enhanced through Yoga
By Dolores Bandow
Yoga has given me a means of seeing.  Helen Keller said that it was a shame for person to have vision but not to see.  I understand that.
Perhaps because I work with Seeing Eye Dogs in training, I am particularly attuned to sight and the neuro-chemical responses that occur inside our bodies to enable that sensory perception we call sight.  I even took a course on the brain from a Vanderbilt Medical School professor, consisting of 36 lectures, so that I could comprehend such activity.
But like Cheryl, my fellow student, with her hippie books, it was a circuitous path of discovery over a lifetime that finally led me to yoga, and opened my eyes to the art of R E A L L Y seeing.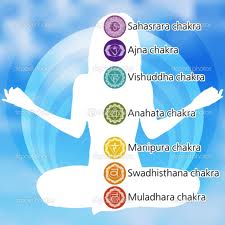 Let me expound.
The module on Chakras was my favorite.
It didn't just talk to me; it sang.
In harmony.
I heard.
It addressed our sensory perceptions from an entirely different perspective.  Consider and follow through with me on a virtual chakra dance.
We touch the EARTH in our grounding.  Through proprioception, we sense how our bodies are fitting into this space we occupy.  Our limbs give us necessary feedback all the time.  This connection to earth is vital.  Our first chakra governs our most basic survival needs.  It co-ops with our adrenal glands, rooted in the whole flight-fight-survival instinctive responses, necessary for primitive beings, particularly, if they didn't want to serve as supper to a more dominant faster specie.  It is associated with the sense of smell.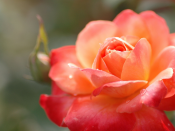 The second chakra, the creative place of sensual and sexual pleasures is also pretty important to the survival of our species.  Channeled, it gives rise to creative manifestations of writing, painting, designing, dancing, composing – all of which rely on feedback from our senses.  Its hormonal associations are with the reproductive glands.  It is associated with the sense of taste.
Our power center, the solar plexus, associated with the pancreas and
insulin production, which allows cellular energy to cross the membrane of the cells so that their food can be metabolized, that center lets us manifest our potential.  Our fullest expression of ourselves begins here, fed by our desires, determined by our intentions.  It is associated with the sense of sight.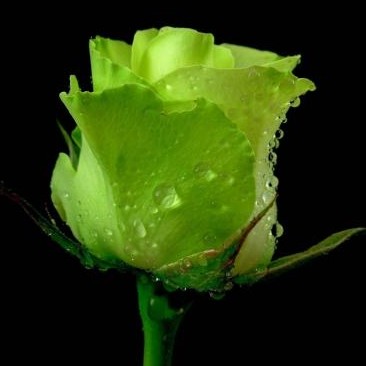 And the fourth center of energy, our heart chakra, is where we give love and receive love.  It is our place generating compassion, generosity, empathy and all variations and iterations of love.  It is the means by which we connect to other human beings, which brings us together in unity until we are one.   It is associated with the sense of touch.
Our fifth chakra, the place of expression, at the level of the throat and thyroid, is all about how we communicate with other beings.  When it is open and flowing with energy, it allows us to express the message of me without editing from fear of criticism.  We control our words, but we cannot control how they will be met, so we learn to take care when uttering thoughts.  It is associated with the sense of hearing.
And it is at the sixth chakra, our intuition center, the third eye, where insight and intuitions stem.  From here we pay heed to our inner voice that guides choices.  It connects to our sense of purpose, our WHY, and how we deliver that purpose to help others as well as selves.  It is the place we acknowledge our spark of divine, our essence.  It is associated with our sixth sense of extrasensory perception.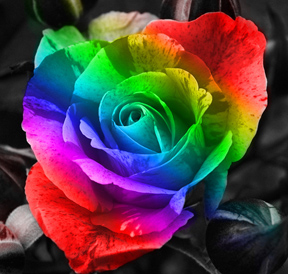 Which leads now to our seventh chakra, our point of connecting energy of body, mind and spirit with energy of the universe.  We have absorbed the earth's energy, converted some into creative endeavors and progeny; we empowered some through our intentions; we expressed some energy through love and refueled by taking in love; we expressed our thought energy outwardly; we expressed our innermost thoughts and listened to them and learned and assimilated meaning; and then we let all that integrated, modified, personalized, magnified, purified energy mingle and move right on out through the seventh chakra, which opens up in all its multi-petaled beauty, to mingle with your light and my light and shine ever brighter.
Luminous.  Our inner light shines out to all the world, illuminating the path so others can see.
Yoga has made me feel bigger.
I liken it to a refrigerated rose that is delivered all tight and hard with each petal secure at its base all squeezed in upon itself, not even releasing its essential oils of fragrance yet.  Then, it is gently brought to room temperature, fed with nutritional sugars and waters, until one by one the petals relax, ease, unfurl, open, showing their colors, releasing their fragrance, inviting noses right down into the very center where their pollen awaits, fully "blown" but beautiful.  It is only a rose on its way out that reveals this essence of roses.  You can't buy a rose like this; you can only nurture it into its fullest open form.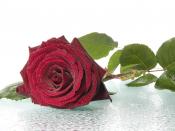 Along with seeing, yoga opened my rose.
A Personal Testimonial   
It had been a circuitous route on a lifetime highway before I found YogaMotion and Nancy Ruby's Life Enrichment course – a route that had led through many iterations of what-I-want-to-be-when-I-grow-up.  Because I have this perspective with a vantage point of age, filled with all those dimensions of disciplines, this is not a throwaway comment.  Without a doubt, these six months were more transformative than anything I have ever studied before.
As the adage goes, "When the student is ready, the teacher appears."  And what a teacher she is:  Vibrant, funny, energized, skilled, engaged, kind, passionate… asking questions that make her students dig down deep to their underlying truths.
Most people embrace a fitness program to tone and slenderize; this fitness program made me grow bigger, like a flower unfurling its petals, blossoming to its fullest potential.
I simply love what happened to me."
Dolores Bandow – Stevensville – 66