Connecting and learning with others of similar interests brings about a more integrated yoga practice.  Through sharing we learn compassion, empathy, forgiveness and acceptance both for others and within ourselves.  From this place we can return to our daily lives with a sense of belonging feeling inspired and energized.
_____________________________________  
Annual Women's Wellness Weekend:

The Incredible Lightness of Being
Spring Equinox Empowerment Retreat
for Women
March 21 – 23, 2014
with Nancy Ruby and Angela Patnode
This year the Women's Retreat will be held at beautiful Boulder Hot Springs Inn, Montana.  Details here!
Take a peek at all we enjoyed at our Retreat in 2013… CLICK HERE 
Activate Your Awesome
Mindfulness Training and Core Development
for Young Adults
Ages 16 – 23
MARCH 15, 2014
10:00 – 5:00
with ROXANNE RUBY
RYT, CMT, catalyst, fire dancer,
traveler, Kauai retreat host,
writer, event coordinator
See full flyer here… CLICK HERE
To Register use Pay Pal below or send your check to
YogaMotion 999 Buckrake Ave. Bozeman, MT 59716
Retreat held at The MAC
Montana Movement Arts Center     1871 S. 22nd Ave Ste 2    Bozeman
Life Enrichment Retreats in Kauai, Hawaii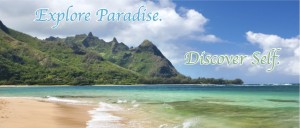 Next Adventure
Spring 2015!
Check out Embrace: our November 2013 Yoga Journey on Kauai
Click here to view our Yoga Flash Mob around the island.
Also be sure to check out the latest YogaMotion classes and specialty courses>>