A New Conversation meets an Ancient Practice
As I finished up the details on the website for the upcoming retreats in September, I felt a calling to sit with the intention of all I hope to share with you. Rather than sit and contemplate, I decided to don my boots and head up to Drinking Horse Trail for a walking meditation on the subjects of life, death, and mindfulness meditation. Placing myself in nature's beauty would allow my thoughts to flow.
The Final Savasana is an opportunity to address death and dying. The purpose of the retreat is to allow time and space in a quiet, peaceful, beautiful environment to truly contemplate our relationship with death and how we can apply simple practices to dissolve fear while cultivating ease and clarity.
Beauty and the Blissed also integrates deep contemplation in nature with a mindfulness-based stress reduction course. And a key component of this retreat focuses on you, as a health and wellness advocate, developing transformational retreats of your own.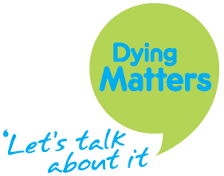 On the short drive to the trailhead I pondered how each of us live our life in our own way. We are born and we die in our own way. We all have a unique story. We are often enamored with our life stories and enjoy sharing them. Why not also give the same attention to our death stories, not with remorse, but with respect, for they also form the patterns in our personal tapestry. (See this article on Death Cafes)
With my first few steps along the trail, I recognized death and life as two sides of the same coin. How we view death will have a large impact on how we live our life. The more we can embrace death, the more fully we can embrace life because acceptance is the key to both.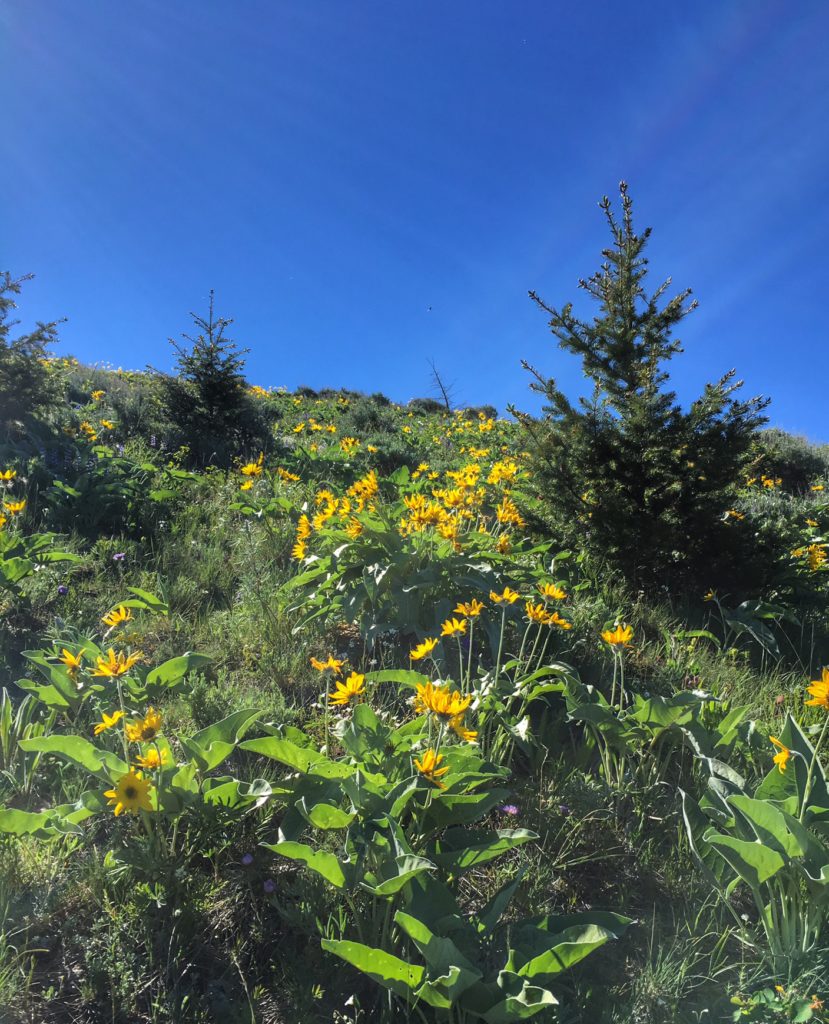 My eyes ventured out to the multitude of Arrowleaf Balsamroot flowers blanketing the forest floor with their dancing yellow hues. Lupine painted itself into the scene of green on green and I took a deep breath of nature's perfume. I decided that instead of contemplating the impending physical death of my human form, I would invite my mind to recognize all the little deaths experienced day by day that offer up the chance to practice letting go.
The death of a dream, an idea, an opinion, the death of a job, a relationship, a season, all require us to be open to something new. Life is a continual ebb and flow of birth and death, and according to the yoga philosophy, our fear of death is one of the greatest causes of our suffering. To rid our selves of this fear, and our attachments and aversions surrounding it, the Buddha suggests the practice of meditation.
As I continued my journey up the trail, my walking meditation then transitioned into my relationship with death of a loved one. I first contemplated loss early in life with the passing of my father before I was three. It was a pivotal point in life and I spent those primary years coming to terms with his death. It definitely shaped my path and influenced who I am today. There is purpose in all things.
Finally, as I coasted downhill from my uphill climb, I floated in feelings surrounding my own imminent death by comparing it to others. My grandfather was in the hospital surrounded by family for a few days before quietly passing, my stepfather played his last round of golf before hemorrhaging to death in the kitchen as he stated his love for my mother, and my mother, readying herself for bed after her final martini with the neighbors, died so suddenly that she lay there for two days before being discovered. I called it her Final Savasna – thus the name for my upcoming retreat inspired by her graceful passing. And then there was the dear friend who requested me as her primary caregiver as she died slowly over 5 months with a brain tumor. There are so many ways to die. How will I die? I wondered.
What I found myself wanting is to have the grace to accept whatever circumstances present themselves, even if a part of me is still kicking and screaming in defiance, for I really do love living. Can I also love dying?
Finishing my hike under the clear blue sky, gratitude filled my heart for the upcoming opportunities to share these subjects and their supporting practices with you. Together may we cultivate acceptance and appreciation for both life and death.
Forgive me if this following graphic seems to lack respect for the dying, but it well represents my own vision of transitioning into the next incarnation. Feel Good. Have Fun. Live well. Die gracefully.