By Martha Piersma, RYT500, YogaMotion RYS200 Liaison and Co-teacher, and Montana's only Certified Yin Yoga Teacher

Life is filled with patterns and rhythms. Your breath flows in, your breath flows out. There is darkness and light. Up, down, left, right. The sky is home to the sun and the moon. When you reflect on your life there are patterns of good times and bad times. Yoga too, has patterns and rhythms. There is a yang practice and there is a yin practice. Yang yoga is bright, hot and masculine and Yin Yoga is dark, cool and feminine.
Life has a funny way of balancing you out. If you push yourself all the time eventually you will get sick. This is your body's way of slowing you down. Take a nap. Eat some soup, blow your nose and just stop for a while. Your yoga practice can balance you out as well. If you are drawn to a vinyasa style of yoga with lots of movement and strengthening qualities you are really doing half the practice. Yin is the other half.
Yin Yoga is centuries old. The Yoga Sutras of Patanjali has only 2 references to physical postures. One of the aphorisms is for the posture to be steady and comfortable. The Hatha Yoga Pradipika, which is older than the previous text lists only 15 postures with eight of them being seated poses. For most people sitting on the floor is challenging. Hips are tight, spines slump and knees complain. We sit on furniture where open hips aren't required. Strong spines aren't necessary. Slumping is acceptable. Energy is stuck, mostly in the joints and the connective tissues of the body.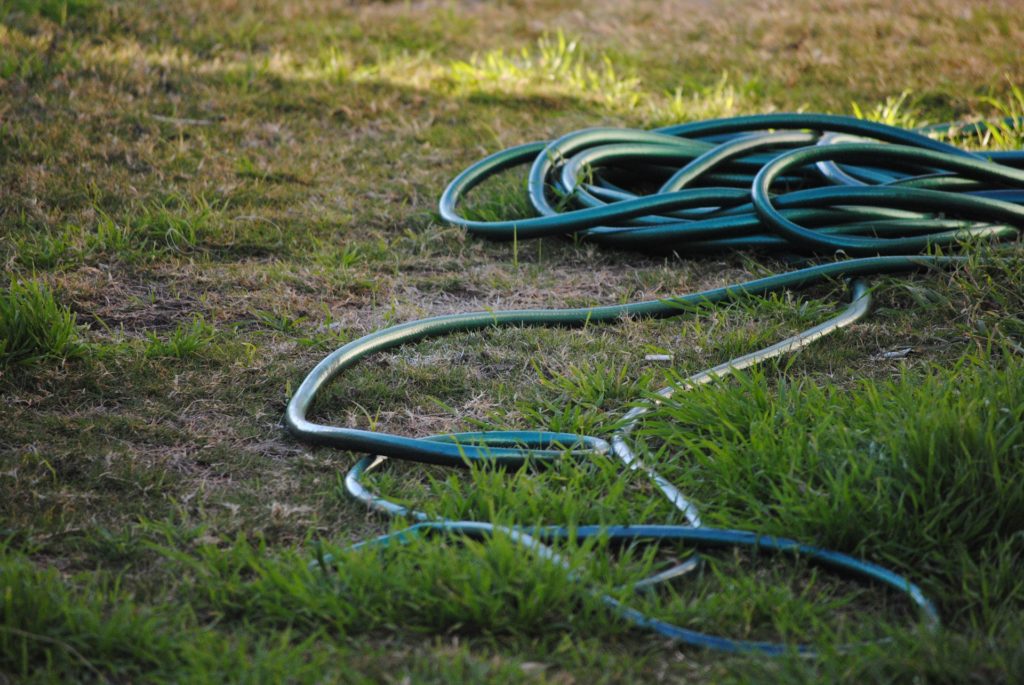 Here is a great visual for you. Think of a garden hose which has been rolled up all winter long. When spring arrives, hook it up to the faucet and turn on the water. The flow of water is blocked. Dirt (toxins) and grass and dead insects are clogging the flow. This is what happens to the flow of your energy too. Compression, static long held poses and the twisting of tissues opens the flow of energy in your body. Your organs benefit from this flow of energy. You discover new found vitality.
Yin yoga creates much needed space in the connective tissues and joints. Yin yoga strengthens your bones. Yang yoga strengthens the muscles. Both of these practices are necessary for our health and well-being. Yin yoga is very portable. No sticky mat required. Props easily constructed out of couch cushions, books and chairs. You can practice in a hotel room, in the airport, in the middle of your living room. Your dogs and cats will want to join you. If you have a baby – notice how flexible your child is. Kids are yin, adults are yang. Children need strengthening, adults benefit from increasing flexibility.
Come to the dark side of yoga. Your body and mind will thank you. The slow pace of the practice balances out the frenetic pace of modern culture. It is a simple practice but it is not easy.
"Consider your will and your body as two dancers, moving in total unison. Too many beginning and even experienced yoga students make their yoga into a wrestling match—the mind contending with the body, forcing it into postures that the body is resisting. Yoga is a dance, not a wrestling match."
– Bernie Clark author of YinSights and The Complete Guide to Yin Yoga

Martha has studied 60 hours with Bernie Clark and is Montana's only Certified Yin Yoga Teacher. You can catch her teaching here at YogaMotion Academy as well as Red Bird Yoga in Stevensville and Deha Yoga in Anchorage. 
Join Martha for the upcoming
YIN YOGA TRAINING
RYS300 In-depth Study and Advanced Training
JANUARY 25 – 28
Thursday – Sunday
Bozeman