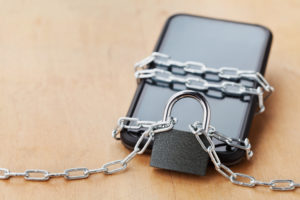 Returning from my 8-day digital detox has set a mood of ease and confidence that life goes on just fine without constant contact through the internet. I can go a week without checking email and my life does not fall apart. It does help to have back up. I appreciate the fact that Turi was able to handle business in my absence. Having help is something that most of us are still needing to adapt in our lives. How about you?
Technology has given us some super savvy ways to connect and communicate and I do enjoy the opportunities it offers, yet our relationship to it all is in dire need of rebalancing. In my act of unplugging (except for GPS to get me through LA) I became much more sensitive to the plethora of devices stealing the attention of those around me. It's truly a drug allowing people to escape from the possibility of feeling too raw and vulnerable from sitting in silence or striking up a conversation with a stranger. How sad that we lose the opportunity to listen deeply and connect more completely from these very acts.
The digital world offers a place to hide while unfortunately creating a sense of importance due to the constant bombardment of chats and snaps and the growing list of Facebook friends. I was distraught by the obvious walls set up by faces hiding in a screen. On my 20-minute bus shuttle from LAX to the rental car agency, 10 out of 17 passengers had their heads buried in their phones, of which 3 were children under the age of ten. It made for a very boring bus ride. And…it felt liberating to set the stage for letting go of digital attachments, feeling more fully into each present moment, remaining open to something new and unknown.
Newness occurred during my six at The Native Springs Oasis in the Mojave Desert owned by Dave Sandoval, who is also the founder and genius behind Purium Health Products. It was a treat to share conscious conversations with him around self-care as our primary responsibility on the planet. If we avoid taking care of our self, respecting our self, listening deeply to our Self, then it is virtually impossible to do our best in caring, respecting, and listening to others.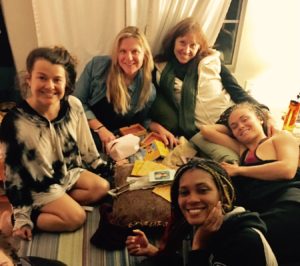 Instead of reading about friends on Facebook, I held long, deep, candid conversations with new and old friends – face to face, hand in hand. Instead of opening internet, I opened my mind to the world around me – the land, the sky, stars, clouds, water and oh so many creatively interesting people. When I found myself wanting to write, I pulled out my journal instead of my laptop (which I left at home) and spent more time dreaming and simply being.
Will you consider unplugging yourself today? I plan on dedicating one full day a week to this practice from now on as well as chunking my online time to a limited period each day. Boundaries allow us to take better care of ourselves – physically, emotionally, mentally, and spiritually. By unplugging from the bombardment of technology our inner voice becomes more evident. By lessening distractions, our higher mind becomes clear to wisely choose what we eat, how we move, and when we sleep. In listening deeply, we gain respect for ourselves and others more completely, thus becoming an integral part of being the change we have been waiting for – a consciously connected worldwide community. Call it a pipe dream…it's the one that lights my fire. Won't you join the circle?
This is my highest intention and the fuel that ignites my inspiration for the educational courses I design and offer through YogaMotion Academy. Stepping up to our ability to respond (responsibility) to the needs of our own body, mind, and soul helps to shape, not only our own life but the lives of those around us. When we awaken to that which makes us truly come alive, we awaken our innate capacity as a reliable source of health and healing so needed in our world today.
"Don't ask yourself what the world needs. Ask yourself what makes you come alive – and do that because the world needs more people who have come alive."  
This next week I invite you to learn what it means to age and how we can help ourselves and others age more gracefully through deep inner listening and effective action. I am offering 7 related workshops on the attitude and practices that support our precious human bodies throughout a lifetime. Knowledge is power – come learn, discuss, apply, and grow! This will help you and your loved ones come alive throughout all the seasons of life!