Supporting the Best Version of YOU!
Now that we are half through January, how are those New Year's Resolutions going for you? Need a little boost to stay dedicated to your intentions? What I have learned through the practice of Habit Evolution is that it takes one key action to hold all your intentions in place. We call this a Keystone Habit.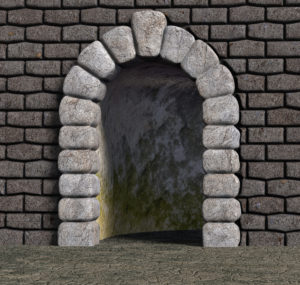 The keystone is the stone in the top of an archway that allows the arch to hold the weight of the load above, which may include the roof or another story. It is the rock that holds the archway together. If you are a mason or architect, you know this.
If you want to zone in on making a change in your daily habits, then you want to zone in on the one habit that will support you in bearing the rest of the load of your life.
Changing habits also take time, just like building a stone archway, so recognize the small steps you can take day to day. A little bit of change over a long course of time is what creates a new habit. If you find yourself trying to do too much all at once, you may be sabotaging your good intentions. Instead, choose just one new habit that will help you to grow in the direction of your dreams.
Is it drinking more water?
Starting your day with meditation?
Choosing to eat highly nutritious, whole foods?
Cutting out snacks between meals?
Earlier, lighter dinners?
Getting to bed before 10 pm?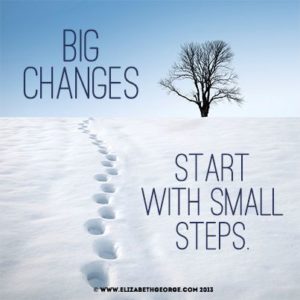 Choose one and do that daily. Which one will help to develop the results you desire? Discover your KEYSTONE HABIT. It's the one that supports the structure of others.
What is the key habit that allows you to be a better version of yourself?
For me, it became the earlier, lighter dinners. Eating less at night allowed me to draw back my early-to-bed plan thereby awakening earlier and having the morning hours for meditation and movement. That serves me throughout the day because I am clearer in mind and activated in body. This clarity supports healthier choices all day long. If I stay up too late, I pay for it the next day and I end up lowering the quality of the next 24 hours. Sometimes it's worth it – on special occasions. And when that happens, I jump right back into the rhythm that maintains my good health for a lifetime.
Are you stealing energy from tomorrow through your choices today?
As a night owl who often stayed up until midnight or 1:00 a.m., my keystone habit has made a huge difference in my quality of sleep and the balance of energy in my days. I was very convinced that staying up late gave me those quiet hours to work without disruption. I had myself convinced that this was effective, even though my body felt ready for bed at 9:15 every night. I would push through that signal and ride that Pitta (Fire) energy into the wee hours. However, I was living on 5-6 hours of sleep while convincing myself that it was enough. That's a lot of convincing going on. Enter the world of Habit Evolution and my own shift toward a new habit. I am now enjoying 7-9 hours of sleep by winding down my evening activities, and heading to bed before 10 pm. It simply feels better all around, so this is the new me.
What will be your Keystone Habit this year?
Stay on track with your New Year's resolutions and intentions to live your best life.
Download the Keystone Habit Worksheet to help you identify and apply this habit to your daily life.
Let me know what you discover and how you are becoming the best version of you in 2017.