Over the last couple of weeks, I encouraged you to challenge yourself by adding three tips to thrive into your daily rhythm. Breathing deeply and evenly for 15 minutes a day may have been the easiest and is the simplest way to induce a restful state of mind.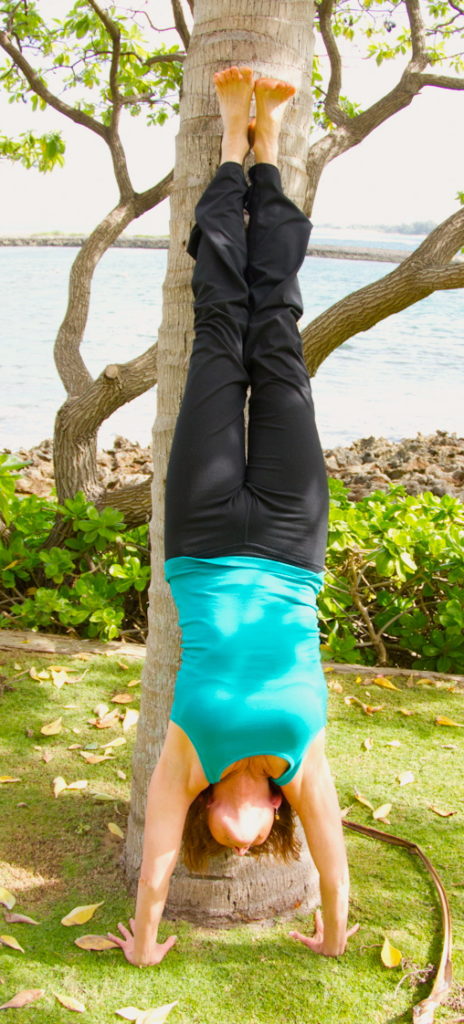 Since you are reading this blog  I assume that your interest in health and wellbeing has you moving your body actively for at least 15 minutes a day. If so, then you are officially waaaaaay ahead of most Americans.
According to the President's Council on Fitness, Sports & Nutrition, less than 5% of adults participate in 30 minutes of physical activity each day and only one in three adults receive the recommended amount of physical activity each week. Sadly, only one in three children are physically active every day as they now spend more than seven and a half hours a day in front of a screen (e.g., TV, video games, computer). Ay caramba!
What we need are practical life skills leading to thrive. We gain these skills by upleveling our daily habits in small, manageable ways. Sounds simple. But, simple doesn't necessarily mean easy. Especially when you don't know what you don't know. So, let's be in the know.
Today's simple step returns us once again to the practice of intermittent fasting. Giving our digestive system a break from eating for 13 – 16 hours each day offers a plethora of benefits, yet it may seem daunting at first glance. The key?
Eat an earlier, lighter dinner.
WHAT TO DO
Eat your last meal of the day by 6:00 or 7:00 pm allowing your body a good three hours to digest before you go to bed. Dinner, better known as supper, is best in the form of soups, salads or one-pot meals of non-starchy vegetables. Then close down the kitchen and avoid night time snacking. Sip tea instead.
WHY YOU WANT TO DO THIS
Dinner should be supplemental to your day, not the main event –  instead, sup at suppertime. You will wake up feeling lighter and energized the next day. You will have fewer aches and pains as you age and you won't get fat, tired and overwhelmed because you are making your body's job easier. That's a big payoff for a small meal.
HOW TO START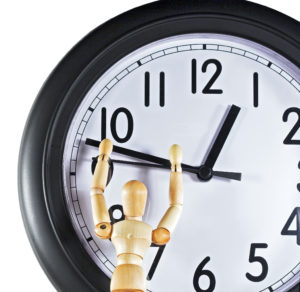 Eat a hearty lunch that includes protein and fats, and even dessert. Then reverse engineer your supper time by winding it back by 15 minute intervals until you are eating by 6:00 pm. Or just dive in and do it, if you like to dive. However, small incremental change tends to last as you develop a habit versus a sudden diving and them jumping out. It took me a few months to dial this into the natural rhythm that is now my preferred lifestyle.
WHAT ABOUT OTHERS?
If you find yourself interested in wanting to dissolve pain, excess fat, and lethargy through intermittent fasting but you have a few mouths to feed at night, or your social agenda includes dinners as entertainment, there is still a way to dance with this habit.
First, feed yourself a respectable lunch so your appetite is satiated. Then simply sup around others at dinner time. Serve up a smaller plate. It's best to use 10 inch plates for everyone to limit mass consumption. We are a culture that is overfed and undernourished. Choose the vegetables, pass on the protein. Eat slowly, placing your attention on the conversation with your company. If it's an extremely late meal, you may choose to simply sip tea. Don't worry, the others will get use to you, especially if you share your reason and ask for their support. We all need support, especially when we are making a new changes for the better.
Suggest an earlier time for dinner dates rather than our cultural 7:00 – 8:00 pm restaurant reservation. I have found this to be a great trade as restaurants are quieter, service is faster, reservations are not needed before 6:00. That leaves plenty of time after the meal for a stroll which further aids digestion. Surprising to me, my friends and family have always been agreeable to this timeframe. And we avoid going to bed on a full stomach.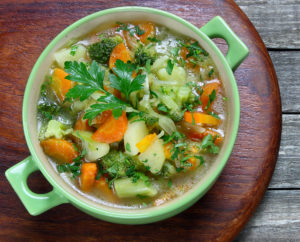 When eating at home, simply repeat your lunch menu in a smaller quantity. Keep your meals simple for most of the week with less time spent cooking. If you have dessert, eat it immediately, then brush your teeth and be done. You have now created space in your evening for other leisurely activities and playtime.
For those of you that delight in creating culinary extravaganzas, make it a special event once or twice a week. Best to make it early, especially if it's not so light. It will feel even more special with all the extra time you now have by keeping your other meals simple.
ORDER MATTERS
The order of what you do is called krama. Krama is the sequence that allows consciousness and energy to flow for optional health. You yogis out there may have heard your Hatha Yoga practice called Vinyasa krama – which is an intelligent series of asana (poses) to achieve a desired result. When you are not getting the results you are after in life, investigate what you are doing and the order in which you are doing it. If you have the right input, but the wrong order, you won't get what you are after.
When it comes to food consumption, even if you eat the right foods at the wrong time of day, your body can't digest the nutrients. The night before you want to have a great day in body, mind, and spirit – eat an EARLIER, LIGHTER DINNER, let your body rest and digest for 12 – 16 hours throughout the night, and awaken with vim and vigor.  
ORDER IS CRUCIAL
Start with the night before the day you want to feel like a million bucks. The order in which you do things day-in and day-out determines who you become.
WHO ARE YOU BECOMING TODAY?