6-week Course with Nancy
Tuesday mornings
10:30 – 11:45 a.m.
at the SWEET ZENITH  77000 Gallatin Rd

January 9 – February 13
Reserve your place today!
75-minute practice plus weekly
Home Practice Materials & Guidelines
Not quite sure if this course is for you? Schedule a free 20-minute strategy session we will clarify your goals and how you can reach them. Click here for calendar options.
There's no way around it. If you are living, you are aging.
Rather than striving for anti-aging remedies that tend to deny the natural course of life, let's embrace the art of aging with grace and wisdom.
LEARN HOW YOGA WILL HELP YOU:
Build muscle and bone strength
Improve flexibility and range of motion
Bolster balance and agility
Diminish stress and insomnia
Enhance brain and heart health
Sustain your enjoyment of life
Prevent and/or lesson the limitations of osteoporosis, hip fracture, joint replacement, chronic pain, and more
It is not about stopping or reversing the process of aging.
It is about enjoying a longer health span of independence and equanimity.
Specializing in my own form of Gentle Yoga over the past 15 years and witnessing the profound effects in my students, I am now expanding my offerings to more deeply embrace the practices that support our aging cycle. It's fascinating the effects we can have on our health and well being when we apply the simplest of consistent attention.
The signs of aging are an honorable gift. They are a wake up call to the choices we must make regarding our quality of life. Do you want to age gracefully while appreciating the wisdom, patience and honesty that comes with it?  Then let's  take care of ourselves daily. The Yogic practices of moving our bodies respectfully and our breath mindfully support our relationship with this precious human life. Yoga offers us the tools to embrace our fullest potential and  turn any physical limitations into lessons for the spirit.
If you want to feel good and live well then I invite you to join me this winter. Come share in the pleasure of self care, learn to integrate Yoga daily, and enjoy sincere connections with like-minded individuals.
Limited to 16 students
* Ability to stand unassisted and transition to the floor is necessary.

January 9 – February 13
Reserve your place today!
Tuesday mornings
10:30 – 11:45 a.m.
at SWEET ZENITH  77000 Gallatin Rd  Just 4 miles south of Four Corners.
Investment $75
Mail check to: YogaMotion Headquarters 999 Buckrake Ave Bozeman, MT 597418
or use PayPal below ( cc fee added totaling $80)
Drop ins Welcome $15
Dedicate time to your well being. You are worth it!
406.581.5041 or info@yogamotion.com
Embrace the Art of Aging with Grace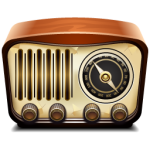 Listen to the archive of Nancy's YOGA FOR HEALTHY AGING radio interview with Jacobus here>>