We create peaceful, healing environments where people can feel good, have fun, and live well.
By Sara Valentine, E-RYT200, YogaMotion RYS300 Liaison and Mentorship Leader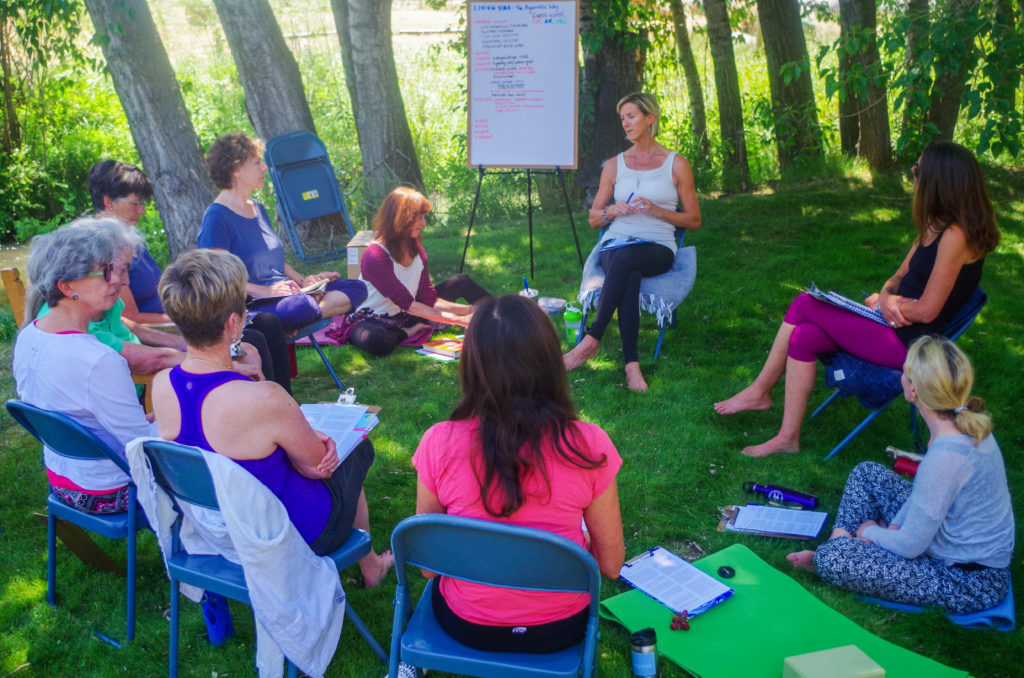 Today, more than ever, we want to be seen and heard. We desire to connect with other like-minded souls. We want to feel joy, feel healthy, and live vibrant lives. How do we do all that in today's world of screens and busyness?
My journey on this path began about 18 years ago when I went through my yoga teacher training with YogaMotion. At the time, I was not feeling joy nor did I feel good about my life or myself. That all changed during the first weekend. I knew I was exactly where I was meant to be. I felt safe to be me.
When I began exploring the possibilities of teacher training I was feeling a strong pull that there was more to life than what I was experiencing. Even though I was married, financially secure with two healthy children and a large beautiful mountain home, there was a yearning within me. Underneath the surface, when being really honest with myself, I wasn't happy. How could that be?
As I began to dive into the teachings of yoga, I became clearer on what I'd felt was missing as the teachings helped me to find my purpose. I was in an environment that encouraged growth, acceptance, and healing. A place where I felt at peace and at the same time joy. So much joy!
Within a few months I began to really believe in myself and I carried that confidence with me into my daily life. For the first time, I understood what it meant to live well and to feel good about oneself. Now, the ability to share that with others, has been where the real gift is.
Here I am, 18 years later, proud to be a part of YogaMotion Academy. I'm so honored to be part of a fabulous team and to help share our mission to create peaceful, healing environments where people can feel good, have fun and live well. I'm excited to be a part of this growth and to give back to others what I received so many years ago.
Light and Love,
Sara
Did you miss any of this 12-part series on YogaMotion Academy's Mission and Values?
Find them all here >>>