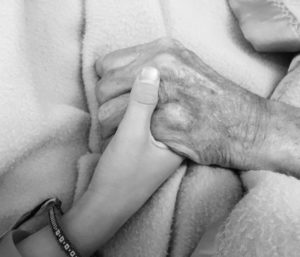 During our Final Savasana Retreat one very important step we discussed in our process of death and dying is the value of preparation. There is one thing we know for sure: we will all face the end of this life.
By accepting this reality we open ourselves to the awareness of how we can skillfully prepare both ourselves and our loved ones for the inevitable. By acknowledging our wishes regarding our support system, our desired care, and how we want to be remembered, we create a smoother transition for all involved.
Maribeth Goodman and I are passionate about sharing this conversation. Along with our 12 retreat tribe members, we now have a posse of peeps that are invested in supporting the evolution of our relationship with this final stage of life and the tribe is growing. You are invited to join.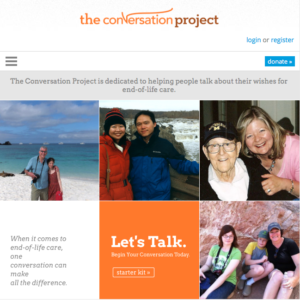 As much as we prepare for the miracle of birth, may we also prepare for the miracle of death. It is an experience to be respected, honored, and held in high regard. We have visions of opening a community forum to begin The Conversation Project here in Bozeman to support the growth, acceptance, and preparation for the final chapter of our precious human life.
Are you interested in becoming a part of this revolution on how we view death and usher in a new paradigm for the process of dying? Let us know. For now, we want you to be aware of The 5 Wishes so you can empower yourself and your loved ones with clarity and compassion.
The 5 Wishes is a document you create, or help a loved one to create, that states the 5 wishes for the final stages near death, whether it be sudden or extended. This is best completed when you are in vibrant health so that your mind is clear and you can communicate well with those that you entrust with care and those that are calling upon you as a caregiver.
This first step into this conversation will help you to face any fear of death. As one or our guests shares, "It's a common fear in our culture that drives anti-aging and productivity, and it's destroying the relationship with ourselves and an inevitable part of life that has the potential to be a transcendent journey." Facing your fear of death leads to a life more fully lived. Let's do this….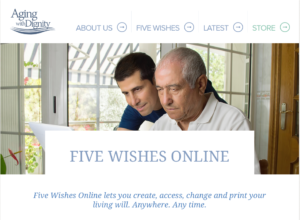 The 5 Wishes, which must be completed in its original form, is a legal document and will override hospital protocol according to your desires for care. It is available on line at Aging with Dignity
Wish 1: The person I want to make health care decisions for me when I can't make them for myself – someone who knows me well, cares about me, and who can make difficult decisions. Someone who will stand up for me so that my wishes are followed.
Wish 2: The kind of medical treatment I want or don't want – like do I want to be on life support no matter what, or only if there's a good chance of recovery, etc.
The next three wishes deal with personal, spiritual and emotional wishes. It is about being treated with dignity near the end of life.
Wish 3: How comfortable I want to be – pain management, music played, personal hygiene, massage applied, spiritual readings, etc.
Wish 4: How I want people to treat me – do you want people with you, prayers said, hand held, alone time, be at home, etc.
Wish 5: What I want my loved ones to know – your desires for what you want your family and loved ones to know and how you want to be remembered.
How beautiful would it be to know what your dad or mom want when they pass or have your own wishes known and granted when the time comes.
As with birth, life unfolds in its own way, no matter how well we plan. However, having a plan brings a sense of peace and shared intention for the miracle of life, with both our entrance and our exit.