The Full Spectrum of Yoga: Through the Eyes of Nichole Lister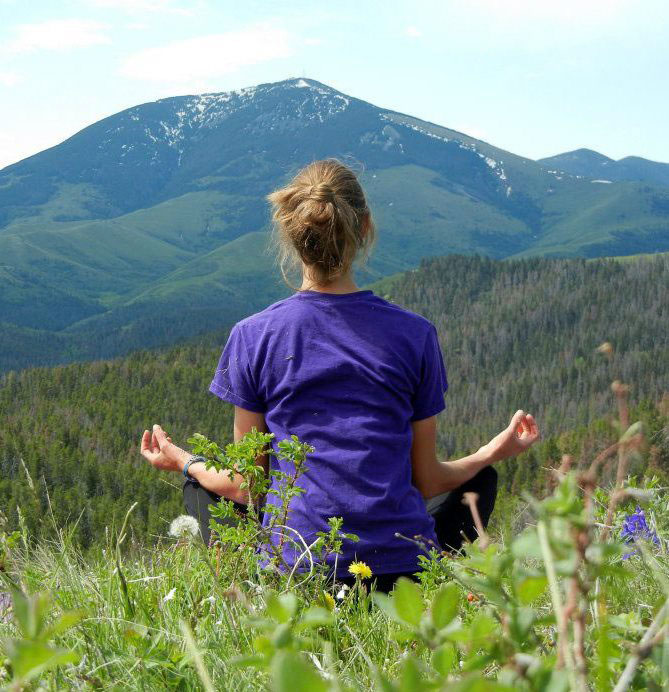 YogaMotion: How has yoga effected your life?
Yoga has provided not only a physical exercise that improves strength and flexibility, while releasing tension, but it has also given me the means of establishing a clear and calm mindset during and after formal practice. Yoga has helped me to develop a better relationship with my emotional body, allowing my feelings to flow through rather than reside within. By becoming more peaceful physically and mentally, the result is a stillness that enables me to express my true Self. With that said, Yoga has led me to deepen my spirituality. Since YogaMotion Teacher Training, I have devoted time daily to become self aware, reflecting on where my energy flows and reconnecting to my intention as a person.
YogaMotion: What 'tools' of yoga have you found to be useful to you personally?
The most useful tools from Yoga have been the practice of asana, pranayama and meditation. Due to my natural high energy state, Asana practice have allowed me to direct my energy towards increasing strength, flexibility and reducing tension. This, in turn, allows me to clear my mind and become calm. Pranayama refreshes my body and mind, and also maintains my presence on and off the mat which then offers inner peace. Meditation enables me to connect with my truth, to witness the divine in my life, and encourages me to remain peaceful and loving each day.
YogaMotion: What are your greatest challenges?
I find it difficult to avoid becoming caught up in my emotions. They tend to come in waves and I often dwell on them rather than letting these feelings flow through me in a safe place. Also, although I have greatly benefitted from meditation in the past, it is generally very difficult for me to sit and just be with one focus. Practicing meditation after an asana vinyasa does help to develop focus, but is still challenging to direct my entire attention to one subject even when my physical body is at ease. I am a believer that the more I practice meditation, the easier it will become in time.
YogaMotion: What rewards have you received from your efforts?
Due to consistent formal practice (asana, pranayama and meditation), as well as studying a variety of components of the health and spiritual system of Yoga, I have felt physically, mentally, and emotionally content. With making formal and informal practice a priority, I have not only increased my awareness of Yoga techniques, but have lived the benefits for body, mind and spirit. This has strengthened my belief in the power of practice. I have felt more connected to my soul, which I know is of love and light. That to me is the greatest reward I could ever receive from anyone or anything. With this enhanced knowledge, awareness of self, and passion, I have been sharing practice weekly with my friends, family and community and I am speaking from the heart. I have never felt so fulfilled.
YogaMotion: How has your relationship to Yoga changed over the past months?
My relationship to Yoga has intensified recently. I have prioritized living my Yoga and in doing so I have committed myself to taking care of my overall well-being. I have witnessed how everything else, from relationships, work and whole body health, falls into balance when I devote my attention towards connecting with my true self. I am dedicated to learning more about all aspects of Yoga for the rest of my life and to also share my knowledge to those that are interested. Yoga encourages me to open my heart more to myself, and even though it has been difficult at times, I have felt how indispensable loving myself really is. It is then that I can be Love and Light more fully.
YogaMotion: How do you envision yoga integrating into your future?
Yoga will continue to be part of my daily focus for days to come. When it is too difficult to fit a physical practice in, I know that by living my Yoga I can still feel balanced and fulfilled. Connection to breath is always possible and that itself can help direct my energy to my life's intention. With regular practice and study, I see myself educating others on the professional level. Although I am currently sharing with my community weekly, I am dedicated to make teaching Yoga more full time because of my passion for the practice and compassion for others. It has and will continue to provide fulfillment in my life and I desire to help make it fulfilling to others as well.