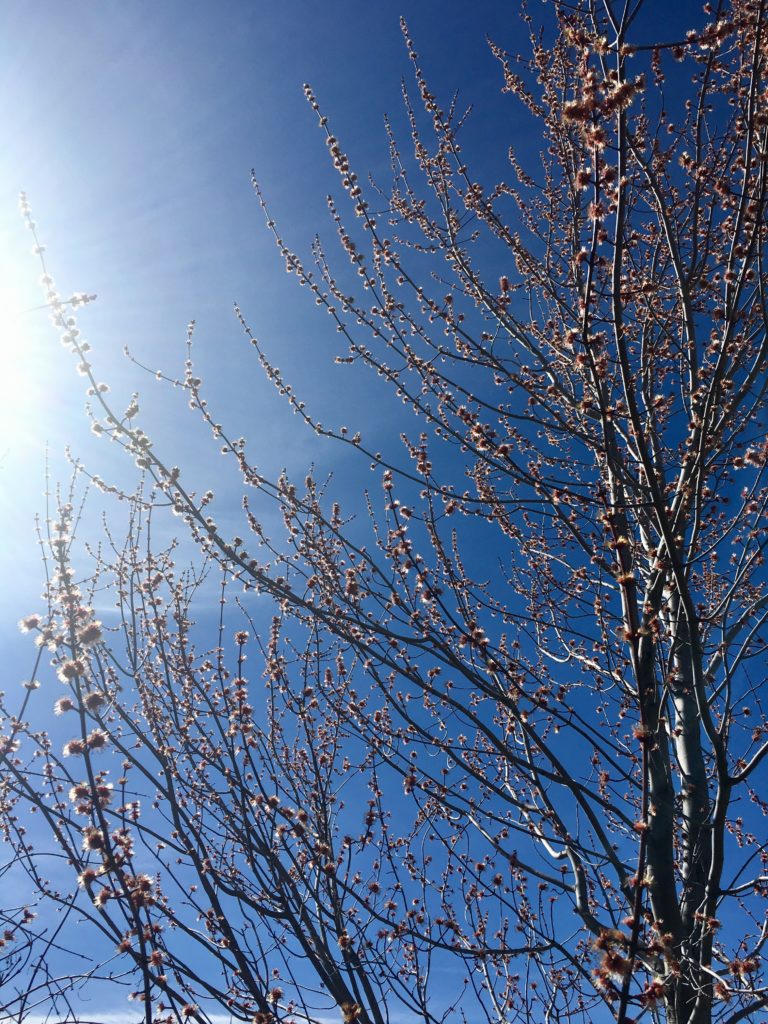 Strolling along the walking path that runs behind my house and runs for miles north and south, I take in the soothing warmth and scent of Spring. The calendar celebrates its official arrival on the Equinox, though having lived in Bozeman for 34 years, this early thaw brings both relief and surprise. After our frigid subzero winter, the expansive energy of sunshine and moisture has my soul swelling with enthusiasm.
The Greek origin of the word of enthusiasm stems from enthousiazein "to be inspired or possessed by a God, be rapt, be in ecstasy, and from entheos "divinely inspired."
Notice if you feel more ecstatic and divinely inspired when Spring is in the air. This season of new beginnings is the perfect symbol of our own unlimited potential. I open my arms to the sky each day and give thanks for God's gift of infinite possibilities in this life. Can you feel it, too?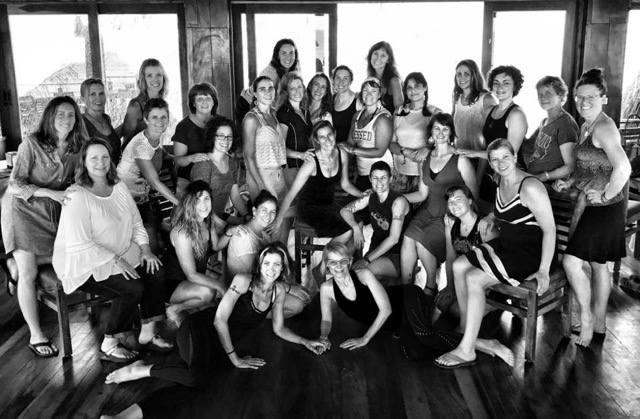 I recently spent 10 days in Mexico addressing this very mindset of potentiality. Along with 28 other women from around the globe, we gathered with the purpose of supporting one another on our path of growth and expansion. We spoke at length about our growing edges and the ways to restructure our life to be more effective in our own evolution. And we collaborated on how to best live our life's purpose, our dharma, offering the gifts we have been given. We acknowledged our ZOG – Zone of Genius and stood in our power. This was not an easy thing to do when the ego is so adept at keeping us small. Being encircled by encouragement is key.
As Yoga Health Coaches, we all shared the desire of our dharma to help others align with their own soul's journey. And so, we masterminded the means for reaching out and connecting more fully with our collective communities. We clarified the steps for consistently taking action in the areas that produce desired results, both personally and professionally.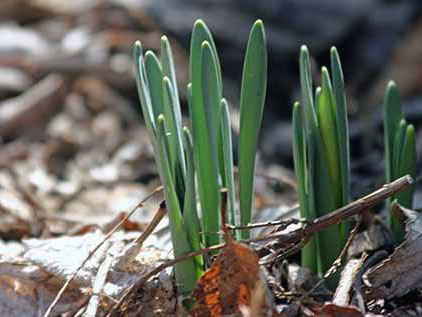 Back home in Bozeman, soaking in the sensations of the season, my heart and mind are ignited with the freshness of new growth. Enthusiasm is truly alive in me. And just as the seedlings are beginning to push their roots into the softening dampness of the soil, I feel my own roots growing deeper in the direction of my purpose. The next steps of growth are where the real work resides – pushing through the dirt – moving the stuff aside that holds me down. The patterns, the habits, the familiar ways that no longer serve me. Once welcomed as a familiar place to rest and be held, new growth requires pushing and stretching and reaching out to expand.
Our innate human potential is just like the seeds of Spring. Can you feel your own inner calling to bust out of your too small container and expand into something new? Are you willing to push through the dirt of the familiar to experience fresh growth in yourself? What is YOUR growing edge? What awakens your own enthusiasm for this one wild and precious life?
How can you, along with this season of awakening, wake up and blossom into your fullest expression? Even if you feel perfectly satisfied in this moment, are you willing to address your own growing edges? In opening up to new possibilities, we are expanding. And if we are not expanding we are contracting. It's the law of the Universe. What new experience will you give yourself? Walk a new route? Call an old friend? Listen more completely to your loved one? Sit in meditation and ask yourself, how can I grow with enthusiasm today? What action will I take that will lead to divine inspiration? These actions don't need to be huge. God is in the details. Small shifts create big rewards.
Are you ready to take action and address the parts of yourself that are longing to push through the mud and expand into the unknown? You see, we must first be willing to let go of what we know if we are going to open to something new. It's the precipice of change. And it's edgy, and tantalizing, and scary, and ultimately, if you are truly listening to your inner guidance, irresistible.
If you feel this nudge, this spark, this desire for something new, let's have a conversation. My soul's purpose is to support you on this path of transformation. Consider me your master gardener tending to your soil, watering you with encouragement, and catalyzing the growth and expansion of your own power and purpose in this life.
Happy Spring!
Nancy
Let's share a Personal Discovery Session to investigate what it is you'd like to experience for yourself. I love working with dedicated people who want to learn, grow, and evolve. Schedule your session with me here>>>