I asked Chelsea if we could share her story because I know she is not alone. Eating disorders and depression are very real and true stories in our culture today. On the one hand we are blessed with an abundance of food, clean water, and a roof over our head. On the other hand, we are pressured by the media to be more, do more, buy more. This, coupled with a food system not based on nutrition but on corporate profits, is a perfect storm for anxiety, depression and eating disorders. Thankfully, we have yoga and one another for support.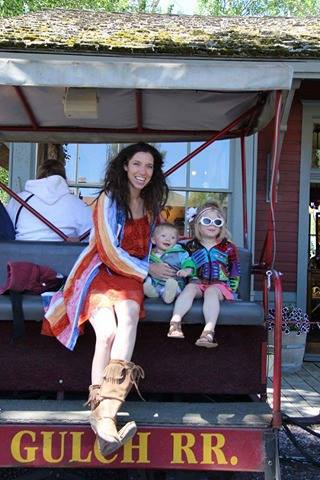 My first thoughts of yoga go back to a teenage me. I was struggling with bulimia nervosa and depression as the two go hand-in-hand more often than not. Exercise was an extremely unhealthy obsession for me. I remember doing a Tae-Bo video sometimes four times in one night after school and homework – in addition to binge eating and purging. I somehow stumbled upon yoga by event of going through my Mom's workout videos. The cover had a serene feeling to it and I was intrigued. At this point I had been in the hospital twice for my disorder and mental instability. I refused to see my therapist and was basically under house arrest as my Mom was at her wits end with me. This yoga video really spoke to me though. I didn't view yoga as exercise. It soothed me and let my mind drift into a place where I needn't worry about the hurt. If it weren't for yoga asana and playing piano, that rough patch in my young life might have come to a close in a different way.
Yoga to me is a transformational and ever evolving part of life. It really is joining together your mind, body and soul/spirit to be the best version of you. In doing so you are able to spread this to others who are accepting of the knowledge.
– Chelsea Marshall, YogaMotion Academy RYS200 Student 2016 – 2017
Thank you Chelsea for sharing your story and your bright and beautiful light. The gifts of yoga are many, stories like this of healing are my personal favorites.