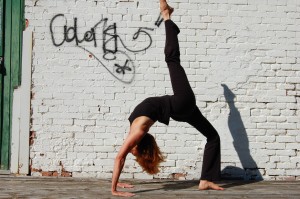 Yoga is so much more than a pose. I know you've heard me say that before and I wonder…
How are you integrating the power of presence and conscious breathing to create positive influences in your life? What are you feeding yourself each day?
It's the choices we make daily that create the life we live. And sometimes our choices lead to imbalance, like having too much on our plate, either figuratively or literally.
That would be me this week, figuratively. Yep, I made choices that now have my plate filled to the brim and to keep from losing any of the delicious ingredients, or my own mind, it is the power of Yoga that is helping me through this challenging wave of action and holding me true to center.
Retreats and Wellness courses are an amazing part of what I offer to help you live your best life. With back-to-back retreats followed by the launch of Shake Your Buddhi – a 10-week healthy eating habits and personal wellness reboot – the details behind the scene are both incredibly exciting and demanding.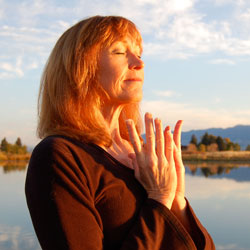 When my enthusiasm for offering incredible events has me close to overwhelming my own personal daily balance as I do what it takes to launch them successfully, it is in these moments that the practices of Yoga are imperative.
Morning meditation is a must, if only for 10 minutes. Moving my body to awaken my energy is huge medicine in just 15 minutes. Stepping out for a brisk walk around the block between mindsets is the break that refreshes. Feeding myself nutritious, delicious foods and lots of water, mandatory. Thank goodness for the convenience of Green Organic Power Shakes so I can just shake it up and nutrify my body in between my main meals. Warm bath, sesame oil self-massage, and gentle stretching are the nightcap for deep sleep.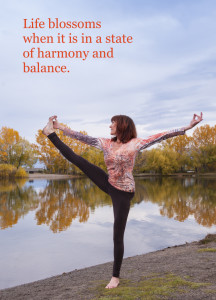 Yep, even in the midst of a deadline, with my plate full of details balanced precariously in my lap, I thank God (literally) for this practice that is my lifeline to staying healthy, happy and wholesome.
If we practice when life is easy we will continue to integrate healthy habits when we are challenged. Discover more about balancing the layers of your Being in this first video of my Five Keys to Feeling Good series and consider launching your own personal wellness reboot with our Spring Cleanse and Lifestyle Evolution. Enrich the relationship with your body and balance your daily rhythms, day after day.
Live your best life, always.
Yours in Yoga,
Nancy