The Eight Limbs of Yoga: An 18-week mini-course
WEEK TEN: SVADHYAYA – Self Study
Sacred study of the divine through scriptures, nature, and introspection.
– SUTRA II.44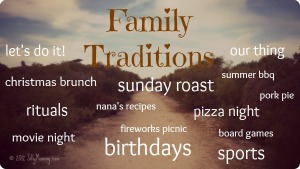 Plans to depart from Denver last Saturday failed. So did Sunday, and Monday. Overbooked flights from the holiday season obliterated my stand-by options. I finally gave in and purchased a ticket for late Tuesday night. Meanwhile, I made the best of the situation, for what else is there to do? And what better situation for self-reflection than in the company of family and holiday traditions?
Svadhyaha, self study, is the fourth of five Niyamas – observances of how one acts when no one is watching – and is keenly connected to last week's teaching on Tapas – cleansing away what no longer serves us. For it is through self-observation that we become more aware of limiting beliefs and mindless actions that obscure our more authentic self. Awareness is developed through the practices of inner reflection, as well as the study of spiritually inspiring teachings, that helps us to better understand our modus operandi . Through personal understanding we gain the insight to shift our attitudes and behavior towards living in balance, more harmoniously, peacefully, and joyfully. This is the practice of Svadhyaya.
There is always room for improvement in our lives. Svadhyaya represents an ongoing process through which we can assess where we are and where we are headed. It serves as an inner compass for attuning to the path that aligns with our truest Self. The path upon which we express ourselves fully by asking and answering the meaningful questions of life: Who am I? What is my purpose? What are my aspirations? What are my responsibilities and priorities?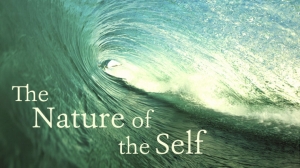 As the New Year approaches, I find it heartwarming that this teaching is in alignment with our culture's ritual of assessing the year that has passed and making resolutions for the year ahead.
The desire to be better is common and yet, in a way, I find that this being better is a subtle message that we are not enough. How about instead of being better, we simply apply ourselves to fully being. Being who we are while strengthening our ability to see more deeply into how we operate and, on that basis, refining ourselves by becoming more clear and truthful in our behavior.
Sharing time with immediate family members can serve as one of best and biggest mirrors for reflecting our behavioral habits and changes through a lifetime. For myself, I have been granted, not just the holiday celebration with family, but an unexpected extension of time with one of my three sisters. Spanning life together, I have observed over this past week, our familiar habits, attitudes, affections, and afflictions while sharing one another's desires to shift certain behaviors and the difficulty to do so. The roles we grow up with are a challenge to release as our behavior and expectations of who we are and how we have been are deeply embedded in our emotional chemistry. Whenever I return to the family environment, I am amused at myself for sinking into old patterns, feeling 16 again, acting 16 again, while knowing that my life without my family presents a different picture with different choices now that I am actually fifty six.
This family mirror reflects my past and the changes I have made within myself. Quietly observing our interactions, I more easily slip beneath the din of distraction to hear the truth between their words and see the soul beneath the surface. With greater frequency I am pausing to allow for a deeper connection through listening and observing. I have become more interested in truly seeing them and accepting them for who they are and who I am in their company. And I am thankful for the unconditional love that we share.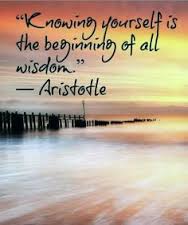 I credit this shift of attitude to the teachings of Svadhyaya and Tapas – Self Reflection and Self Correction.  Acceptance seems to be a most difficult challenge for us humans. It's so common to speak of changing another person to be who we want them to be, who we believe they should be. When the only person we can truly change in this world is our self, and that alone is a difficult task. To penetrate the distractions, to remove the veils of illusion, to cleanse away the habits and patterns that disturb our well being, takes a consistent commitment to keen observation and the willingness let go. We certainly can't live anyone else's life. So we might as well pay attention and get to know our Self in relationship to others. Enter Svadhyaya — Know Thyself.
As we all step into this New Year with hope and renewal, may we set the time aside on a regular, daily basis to sit quietly, perhaps reading words of inspiration, and allowing the space for inner reflection with the intention of becoming more of who we truly are – expressing our highest and greatest good within. And loving one another.
Happy New Year.