Stress relief from laughter? It's no joke
There's nothing better than a good belly laugh.
When it comes to relieving stress, more giggles and guffaws are just what the doctor ordered. We added Laughter Yoga to our Friday morning Training Session along with a birthday celebration for one of our students.  What better way to enjoy your day than with hearty laughter wit friends?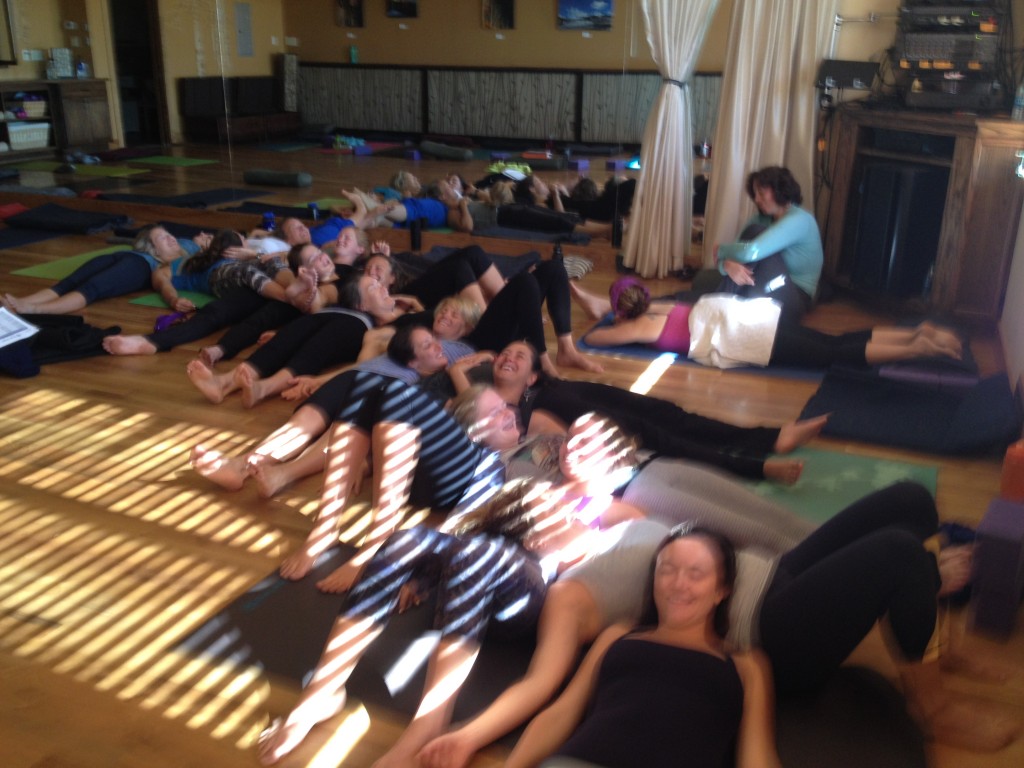 Here's why.
Short-term benefits
A good laugh has great short-term effects. When you start to laugh, it doesn't just lighten your load mentally, it actually induces physical changes in your body. Laughter can:
• Stimulate many organs. Laughter enhances your intake of oxygen-rich air, stimulates your heart, lungs and muscles, and increases the endorphins that are released by your brain.
• Activate and relieve your stress response. A rollicking laugh fires up and then cools down your stress response and increases your heart rate and blood pressure. The result? A good, relaxed feeling.
• Soothe tension. Laughter can also stimulate circulation and aid muscle relaxation, both of which help reduce some of the physical symptoms of stress.
Long-term effects
Laughter isn't just a quick pick-me-up, though. It's also good for you over the long haul.
Laughter may:
• Enhance your immune system. Negative thoughts manifest into chemical reactions that can affect your body by bringing more stress into your system and decreasing your immunity. In contrast, positive thoughts actually release neuropeptides that help fight stress and potentially more-serious illnesses.
• Relieve pain. Laughter may ease pain by causing the body to produce its own natural painkillers. Laughter may also break the pain-spasm cycle common to some muscle disorders.
• Increase personal satisfaction. Laughter can also make it easier to cope with difficult situations. It also helps you connect with other people.
• Improve your mood. Many people experience depression, sometimes due to chronic illnesses. Laughter can help lessen your depression and anxiety and make you feel happier.
Fake it until you make it
Try Laughter Yoga.  The concept of Laughter Yoga is based on a scientific fact that the body cannot differentiate between fake and real laughter. One gets the same physiological and psychological benefits.
Try faking laughter by making different sounds of laughter.
Ha ha ha He he he he Ho ho ho.… and keep playing. It is a kind of silliness. You will discover that you start laughing genuinely while hearing the absurd sounds of your own laughter. Try it – you just might like it!  JOIN ME here in my example…
Initially fake laughter may seem awkward but with repeated practice your body will get conditioned and the moment you start faking laughter it will get into the real laughter mode very quickly.
Go ahead and turn the corners of your mouth up into a smile and then give a laugh, even if it feels a little forced. Once you've had your chuckle, take stock of how you're feeling. Are your muscles a little less tense? Do you feel more relaxed or buoyant? That's the natural wonder of laughter at work.
For more information check out the Laughter Yoga website.