Love and Peace from the Prairies of North Dakota!
Dear Nancy,
I want to take a moment to connect with you. I am doing well, and my yoga business is booming! I have gone from one class a week  to four classes a week in two different cities and numerous requests for private lessons! Everyone wants a bolster and is learning the importance of using their blocks as we continue to connect inward and ignore our silly egos.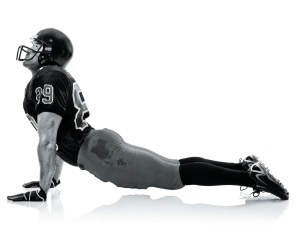 I am currently working with a group of high school football players who have been injured. Yoga has completely transformed their flexibility, strength and focus. I have been asked by our high school coaching staff to join the weight training circuit this summer. They offered to supply all the materials we need to host a weekly yoga class. This happy, prosperous news is only  part one of what I gained from this summer's teacher training.
In addition, this summer I heard God speak to me over and over again about simplifying my life. I love to volunteer and be a leader. But God called me to give up a few things to focus on Him and to deepen my sharing of His love and peace through yoga. I love to be busy, but this week as I reflected upon the craziness of my school schedule and the messiness of my house, I thought something needs to change. The voice in my heart whispered "hit your mat." Since then, I have taken more time to sit in silence, pray, notice nature around me, spend time with family, and do things just for fun, not business. And so I have drawn inward to listen once again to my heart chakra!
God is good! I have been thinking about my YM tribe A LOT lately and so I was glad to hear about the gathering of the tribes in November. Although I cannot physically be there, your invitation's positive energy already has reminded me of many happy memories.
God bless you, Nancy, in all of the work you do. Keep sharing God's joy, love and peace!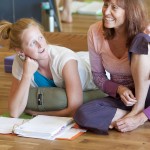 Andie Roise
Genesis Yoga & Dance
genesisyogadance@hotmail.com