THE JOURNEY CONTINUES
One Student's Story on YogaMotion's Life Enrichment
Module Two – Awakening the Flow
Welcome to my second article about my experience in Yogamotion's  Life Enrichment & Teacher Training program. This second module of the nine in this program was entitled- Awakening the Flow. We were introduced to eloquent alignment principles and began to practice asana with these principles in mind. We deepened our investigation and experience into the core teachings of the yamas and niyamas and have begun the more in-depth connection to breath work (pranayama), and moving energy through the channels and directions that yogic theory describes.
For me personally, this module solidified my commitment to this path of yoga and this program in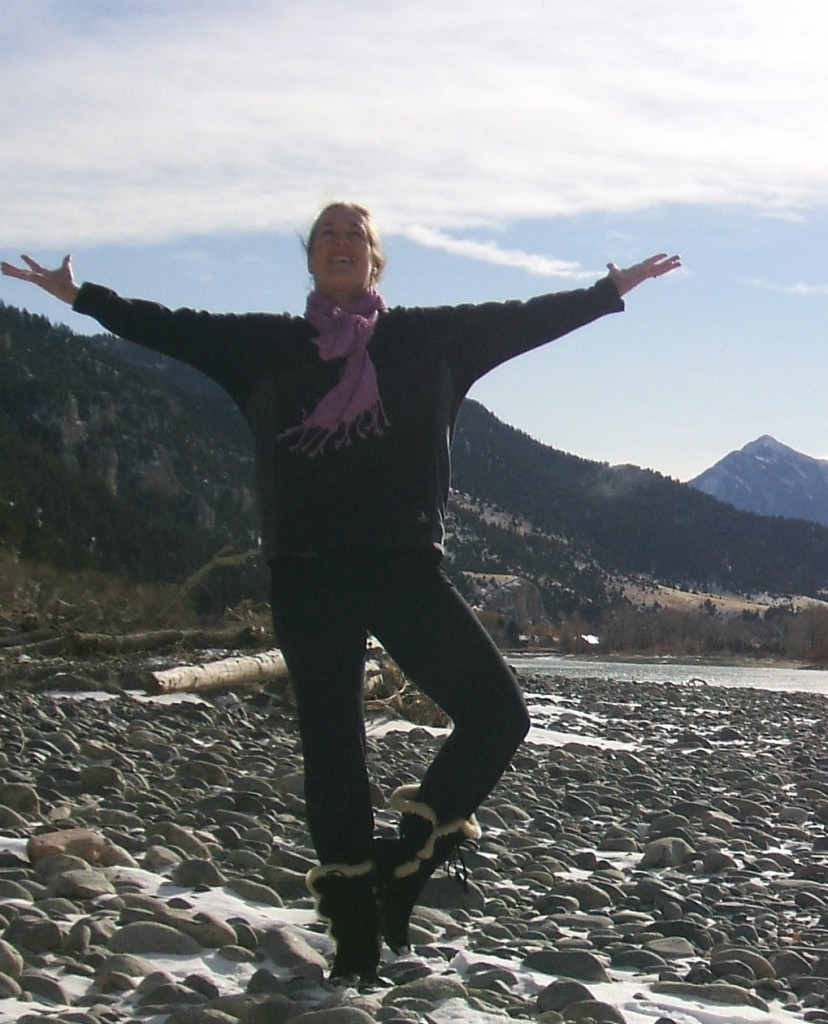 particular. It took a second meeting to experience the deepening of some of the teachings, as well as to release myself into what is a very meticulously considered schedule and curriculum. At this point, it is a bit difficult to put into words what is happening. At times I wonder about doing a similar program in an immersion style, thus being able to shut out the "distractions" of life and just dive in. But, eventually you have to come back to reality. Though it is by no means easy, I am appreciating the challenge of incorporating both on and off the mat yoga into a busy life. And again, this is the reality after the program: how to maintain the balance and teach this to others where possible.
I do have the sense of something new and exciting percolating beneath the surface. There aren't really even words to describe it yet. In my practice as a naturopath, I am encouraging folks to choose the food, supplements, activities, thoughts and feelings that will support their bodies to heal and thrive. The idea of this seems so EASY, but what is it about human nature in this current world that resists flow, resists making those clearly good choices?? The yamas/niyamas are guidelines for living from classical yogic philosophy. Many traditions have similar sets of rules for living in this world. Just studying these sets of rules is quite "heady" and as a result, kind of devoid of power. We can know in our heads that it is wise to live in ahisma (non-violence of thoughts and actions), but how to make that jump to feeling it from the inside out?  With this program, I am gradually gaining the deeper knowledge/experience that for the rubber to really hit the road and for us to make the choices we know are right, that you need more than just asana (yoga postures). Simply practicing the postures and the breathing is powerful and addicting for sure, but to truly release fear and thrive, the asanas need the philosophy (both on and off the mat practice) and the philosophy need the asanas. This symbiotic relationship of practices helps to move us forward in this journey that, as Judith Lasater states "will remain forever delightfully unfinished".
Though there is still the challenge of making time/head space for the immense home study, I find myself moving toward viewing, in particular, the home personal practice as absolutely vital. I still derive great benefit from both teaching class and from taking from other instructors, however, now I am experiencing the even deeper connection that comes with personal time on the mat…deeper connection to that powerful, joyous, flowing being that I know is me. That connection then generates more satisfying relationships in both family and work. At first, home practice was simply something I knew I had to do… but now, I find myself craving those minimum 15 minutes per day to immerse/study/play and breathe with yoga.  I am looking forward to the mystery of what is to come!
Karen Stenseth, N.D., CYT
Livingston, MT
November 2011