Which door will you open to enrich your own life today?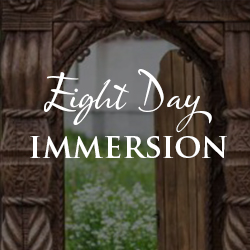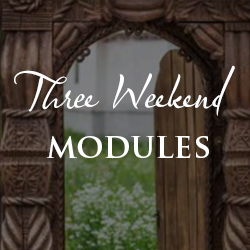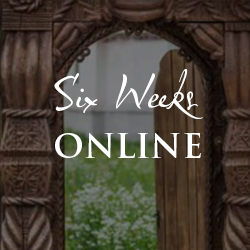 Open the door to a more authentic you…
I know you. You have a longing for change though you can't quite describe it. You feel a beckoning from inside to open the door to a more authentic version of yourself. The idea of Yoga intrigues you yet there's a fear, a hesitancy that keeps you from stepping in. Or, you have stepped onto the path and it has awakened your desire for more. Yet you're not quite sure of your next step.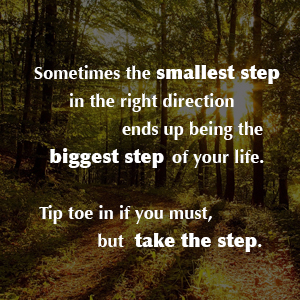 Open the door to living a more conscious, creative, heart centered life. One that feels aligned with your soul. Make this your time to step into your own power and enrich your life on every level – body, mind and spirit. Change is cyclical, not a one time occurrence. And since you are reading this, there's a part of you that knows that now is one of those times.
Over the past 17 years I have witnessed amazing lifestyle shifts in those attending the YogaMotion Teacher Training. What was at first a program to help others teach a yoga class became much more of a personal journey into living a conscious life of creativity and connectivity. Clarifying one's needs and interests while integrating the practices of yoga into every day living has enriched individual lives whether they chose to teach or not. We live by example and when we live a life well loved, we encourage others to do the same. That is the most authentic teaching there is.
If you are intrigued by the YogaMotion Training yet prefer a lesser commitment focused on your own relationship to yoga and the keys to integrating this powerful practice into your life then…
I invite you to tiptoe in.
Attending the first three modules of the YogaMotion Training includes 60 hours of classroom instruction plus home study and guided support.
Or, register for my new Life Enrichment On-line course coming in 2017. No matter where you live, or what your weekly schedule, it is my intention to make this full spectrum of yoga accessible to you. Gift yourself six weeks, that's 42 days, of personal practice, inspirational lessons, self inquiry exercises, and live weekly informational webinars with me as your coach and mentor. It will be like having me in your own living room.
Life Enrichment will take you through a journey of discovery within your physical body, your breath, your mind and emotions, and your deepest beliefs. We are multi-layered creatures, and every layer affects the next. This became my own first awakening on the path of yoga.
I was drawn to yoga to change my body and it ended up changing my life.
This process of learning, growing and changing continues for me each day. It's a joy to share the experience.
Isn't it time you did this for yourself? Not only will your life be enriched, the clarity and comfort you gain will allow you to feel good and live well, which naturally enriches the lives of those around you. Be the change you want to see in the world. If not now, when?
Schedule your 20 minute strategy call today

What can you expect from Life Enrichment?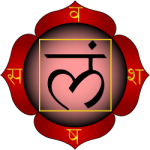 DEEPEN YOUR ROOTS – Module One
Apply the ancient teachings of Yoga to Modern Life
Breathe into Deep Relaxation
Care for the comfort of your Physical Body
Develop Core Muscles of Stabilization
Refine Your Postural Alignment
Design Your Personal Home Practice
AWAKEN THE FLOW – Module Two
Nurture your Energy Body
Increase your Vitality
Explore the Anatomy of your Hips & Legs
Learn Standing & Balancing Postures for Strength & Grace
Integrate Core Values of Yoga Philosophy
Connect the flow of Movement with Breath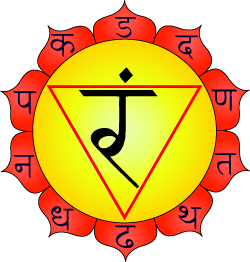 IGNITE TRANSFORMATION – Module Three
Soothe your Emotional Body
Enjoy Meditation to Quiet the Mind
Set Intention in your Practice and Daily Life
Explore the Anatomy of your Spine & Pelvis
Refine Movement in the Back & Hips
Develop Your Will and Determination
Open the door to a journey that will to reward you for a lifetime!
DATES AND TIMES
---
 3-weekend Modules
This program is on hold at this time. Stay tuned for more…
---
 3-months On-line plus 21-day Summer Immersion 2018… details forthcoming
Interested? Join the waiting list >>>.
Daily downloadable lessons
Weekly live webinars to support you on your journey
Video yoga practices
Audio guided meditations
plus more…
See more details about the 200 hour Teacher Training here>>>  It's not just for teachers. This training is a wonderful path to living a vibrant and easeful life..