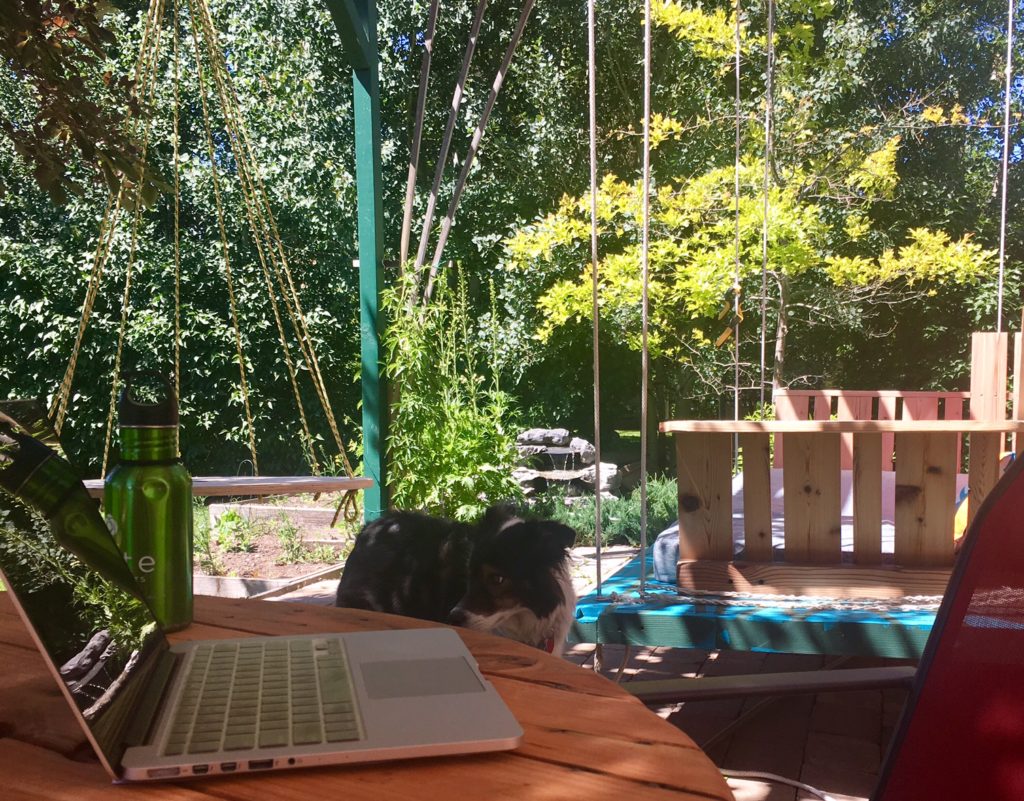 Life as a work-from-home, introverted, yogini is pretty quiet. Some days it feels like the only proof that I was here are the used coffee grounds and vegetable peels in the garbage (ya, I know, I should compost them). Would anyone take notice if I weren't? I'm just one human being among billions on this ball called earth spinning in the vast universe.
Most days I love the quietude, anonymity and solitude of working from home. Wearing whatever I want, eating whenever I want, and having the dog curled up at my feet, completely free of interruptions, is nice. It is very peaceful. The chatter of my own mind seems to make enough noise as is.
But sometimes I wonder if this is weird. Should I be more engaged (outside of social media!)? Talk to more people than just those I see on the trail during my morning run or the checkout person at the grocery story? Will I end up so comfortable in my imperfectness that I cannot behave properly in public and pick food out of my teeth or double dip without knowing it? Egads! Time to call a friend and go out for happy hour!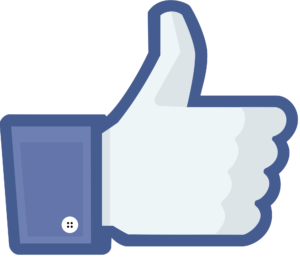 Sure, I teach yoga and meditation classes, but hopefully everyone has their attention turned inward to their inner world and I'm just a voice guiding them. Then there is social media. Some days I love it. I see pictures and hear from friends and family near and far. It warms my heart to have that sense of connection, feeling like I have somewhat of a clue as to what's going on in their world. But it is also easy to fall into the rut of comparison – noticing that someone else's life just seems to be so much better than mine. That's when it's time to log off along with sending a blessing to them for their continued health and happiness.
Time to reconnect to my intentions and remind myself of my purpose: to bring a little more love, peace and joy into the world. Maybe my existence isn't anything extraordinary, but hopefully it brings more good than harm into the world. Each yoga class I teach it is my hope that everyone leaves feeling a little better than when they came to class. It's why I work for a yoga school to support other yogis to do the same. It's a ripple effect. My dream: more love, less hate in the world. It's simple, but not always easy. Sometimes sending that love out is easier than sending it in. To truly love we have to start within creating a world with more self-love and less self-hate.
"It is better to live your own destiny imperfectly
than to live an imitation of somebody else's life with perfection."
– The Bhagavad Gita
I clearly remember being bullied in elementary school. I just wanted to be liked, especially by the cool, popular kids. So I let them walk all over me (with words). I did not know what self-worth or self-love was. To me, their approval was proof of my worth. Without it I was nothing so if making fun of me was fun for them I let them do it because it appeared to give them joy. Looking back I see how incredibly sick and warped that was. But at the time that was my (self-created) reality. It really wasn't until I discovered trail running and yoga that I discovered who I truly was.
AHIMSA (Non-Harming)
At the beginning of Patanjali's eight-fold path of yoga lays the Yamas: the moral, ethical and societal guidelines for the practicing yogi. … Ahimsa is the practice of non-violence, which includes physical, mental, and emotional violence towards others and the self. This is the key, the sages tell us, to maintaining both harmonious relationships in the world and a tranquil inner life. When ahimsa is fully embraced, an inner confidence emerges that is deep-seated and surprisingly powerful.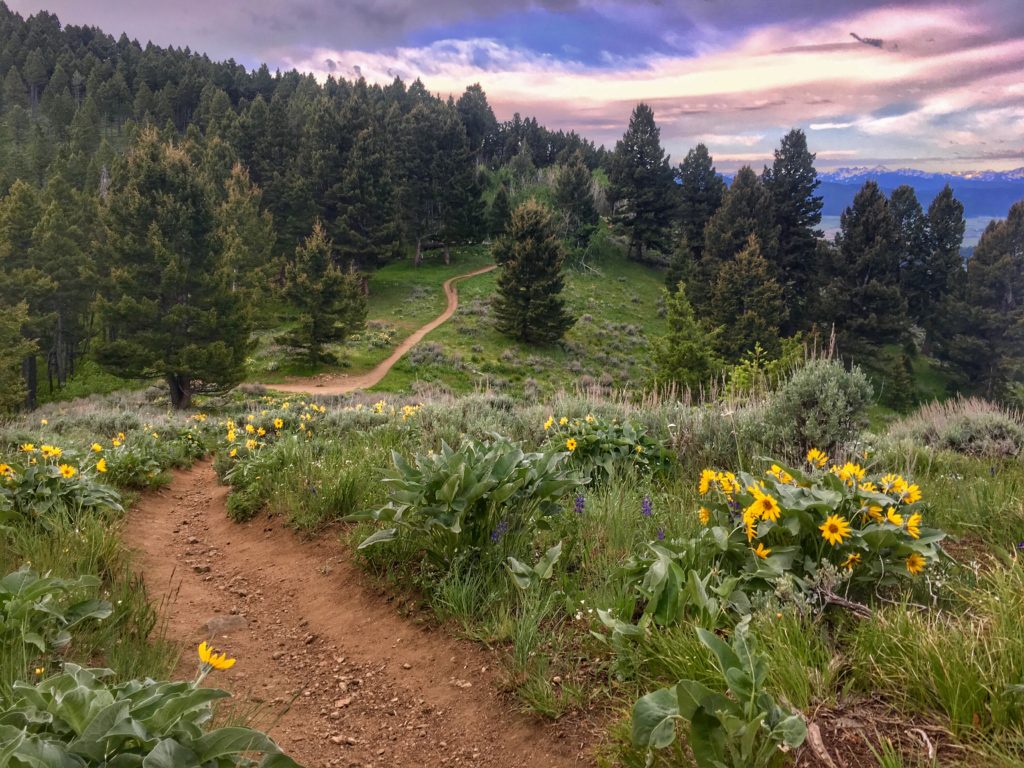 Time on the trails and on the mat brought a greater sense of solace as well as personal empowerment. Through these practices I learned to align my body, mind and spirit. Running to me is a moving meditation. Although I have competed in some races over the years to challenge myself or raise money for a charity, my main reason for running is to stay connected inward to the real me and to connect outward with nature and the world that surrounds me. Plus, nature is always presenting me with lessons on the trail – obstacles to go over, under, around or through.
The yoga mat can be the same. It's always there to move my body with my breath, cultivating a sense of strength, flexibility and balance – physically, mentally and spiritually.
"Reshape yourself through the power of your will;
never let yourself be degraded by self-will.
The will is the only friend of the Self,
and the will is the only enemy of the Self.
To those who have conquered themselves,
the will is a friend.
But it is the enemy of those who
have not found the Self within them."
– The Bhagavad Gita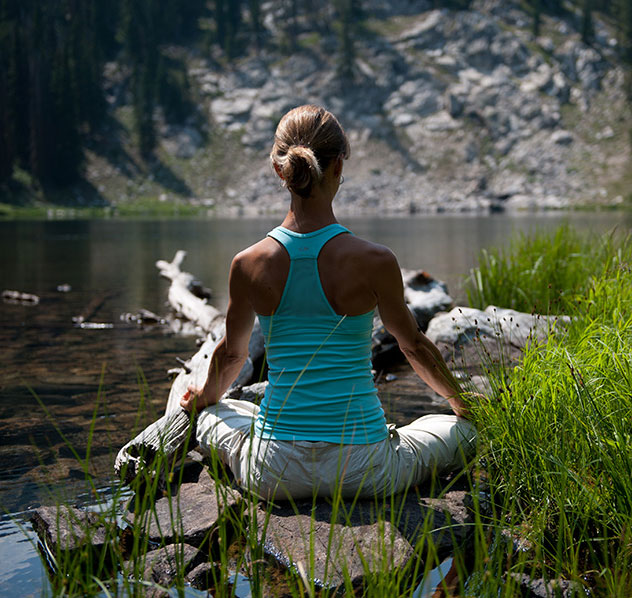 I love my quietude as well as the opportunity to explore the world knowing I will always have my mat and running shoes to return to.
Namaste,
Turi
"Don't underestimate the value of doing nothing, of just going along, listening to all the things you can't hear, and not bothering."
– Winnie the Pooh
Ahimsa
In Sanskrit the prefix a means "not," while himsa means "harming, injuring, killing, or doing violence."   Ahimsa, the first of the yamas and the highest ranking among them, is the practice of non-harming or non-violence. 
At a deeper level, ahimsa is less a conscious process than a natural consequence of yoga practice. As our journey unfolds, it leads to awareness of the peaceful and enduring core that is our true nature; the desire to prevent harm is a spontaneous expression of that awareness. We begin to realize that the inner self in others is identical to our own inner self, and we wish no harm to come to any being.