The Eight Limbs of Yoga: An 18-week mini-course
WEEK SIX: NIYAMAS – the second limb of yoga
EVOLUTION TOWARD HARMONY

Over the past five weeks we have reviewed and reflected on The Eight Limbs of Yoga starting with the first limb, The Five Yamas. Yamas can be considered the rules of social behavior. It's about how we act in the world and in relationship to others. If you missed any of the writings, you can find them here.
My current life continues to be touched by the focus on these teachings each week. As I research and write, my attention and my actions are influenced accordingly and I experience another layer, a thin veil, dropping away to reveal more of my true self. A sort of, "Ahh, there you are" again and again and again. "There's that kind person speaking her truth with gratitude, respecting and appreciating all that feels right in her life." Why do I ever forget?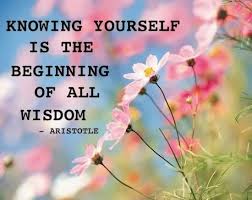 Divine essence can be so easily obscured by the trials and tribulations of life. I still find myself at times ranting, raging, gossiping, complaining and forgetting the gifts that surround me. However, the good news is that each time I forget and express my old reactionary patterns, there is less intensity and a quicker recovery. I am quicker to recognize my own poor behavior and shift it toward compassion with the understanding that this is just part of basic human conditioning. Shifting our responses toward the teachings of the Yamas is about choosing behavior that is more aligned with our positive attributes. They are a guiding light.
The second limb of Yoga is Niyama, translated as observances leading to harmony. They encourage deep awareness of our personal behavior. They are qualities expressed naturally in a conscientious personality. How do you live when no one is watching? What choices do you make in the privacy of your life?
The Niyamas consist of five teachings that continue the journey inward to a life of simplicity, contentment. purity, self reflection, and most of all, acknowledgement of that which is greater than ourselves. Whether we are addressing God, Universal Love, or Quantum Physics, the teaching is that we let go of what we believe we can control and surrender to a higher Spiritual power.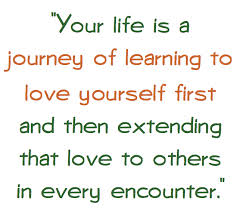 The Niyamas are guideposts to uncovering the Divine Source within us that is a part of the greater whole. This is what is meant with the term, "We are One." By acknowledging that at our very core we are all the same, we are inspired to treat others as we would like to be treated. It's the Golden Rule that cultivates spiritual harmony and peace resonating both inwardly and outwardly. This concept is both simple and profound, wouldn't you agree?
Within the practice of Yoga, spiritual health is recognized along with physical and emotional health. Spirituality is often confused with religion and those dedicated to a particular religion are often concerned that Yoga will usurp their belief system threatening their tradition. The truth of the matter is that Yoga encourages deep inquiry into your own beliefs so that your beliefs are truly authentic and your actions are attuned to those beliefs creating spiritual well being. Yoga is inclusive of the many paths that lead to the same place, that place of pure love, which is the teaching of all major religions. By following the guidance of the Niyamas, we journey home to the heart and live more joyfully, soulfully, and authentically in the world. This can look like  forgiveness when differences arise between family members. Or perhaps the permission you give yourself to express your deepest, uncensored beliefs to a friend.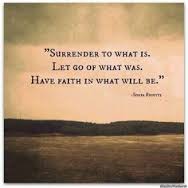 My own life continues to be enriched the more that I apply myself to these lessons of conduct. I feel aligned with my Spirit, calmer in mind and more open in heart.  It's not that life's trials have disappeared. I am simply more capable of changing my attitude rather than trying to change an impossible situation, like driving behind a slow vehicle when in a hurry. Feeling an adverse reaction my inner voice reminds me, "Pause. Breathe. Believe that the driver is doing the best they can and relax. Life is not in a hurry." I admit, it doesn't work everytime, but it does work most of the time.
Find out about each of the Niyamas and how they may be practiced both on and off the mat. I'll be addressing one a week for the next five weeks. Stay tuned and enjoy enriching your own life.