The 6 Stages of an Asana –
Foundation, Alignment, Intention, ADJUST, Modify, Breathe
Hatha Yoga is a balance of opposition. Ha meaning Sun and Tha meaning Moon. These opposing forces represent action and ease, strength and grace, giving and receiving.  And so it goes in our practice on the mat, an ongoing internal and external series of ADJUSTMENTS to find that balance.
In the practice of Yoga Asana (postures) we first affirm our foundation.  Next, we clarify alignment of the axial skeleton (hips and spine). Are we forward bending, backward bending, twisting, side bending or in neutral?  Then we ask ourselves, "what is my intention" in this pose?  And herein lies the primary consideration of balancing our effort and our ease.  Personal intention may vary from practice to practice, day to day.  However, let us keep in mind the traditional teaching of striking a balance between the opposing energies of Sun and Moon.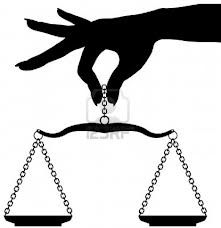 Effort and action in a pose brings stability, strength, support, stamina, and focused attention.  The ease within the form creates comfort, suppleness, grace, and acceptance.  Once we are in a pose, it is here that the subtle refinement of the first three stages takes place.  Reaffirm foundation, check in with alignment, and reflect on intention.  If we are not finding that "just right" balance, then we need to allow ourselves to ADJUST to the situation by either engaging more effort or surrendering and softening .  Perhaps it the adjustment to our foundation to reconnect more firmly to the Earth, or refining alignment through with micro movements of the bones and muscles. Even adjusting the flow of the breath may allow a deeper connection to our form and function of the pose. These subtle ADJUSTMENTS create a feeling of refinement and allow the posture to become our own, resting our bodies, minds and spirit into a comfortable balance.
In life, the same is asked of us.  There are times when we need to exert our effort and times when we step back and softly surrender.  Days of activity are balanced with moments of quietude.  ADJUSTING to the flow of our day to day life, moment by moment, is a dance of power and grace.  ADJUSTING our bodies, our breath, our perspectives and our attitudes gives us the opportunity to move towards balance again and again. Then there are those quintessential moments where perfect balance is in place and we experience our essential nature – bliss .