The Eight Limbs of Yoga:  An 18-week mini-course
WEEK TWO: SATYA
Dedicated to truth and integrity our thoughts, words and actions are uplifted.
– SUTRA II.36
The yamas are teachings about how to lessen the suffering that is a part of the human experience. Since all actions have consequences, Patanjali urges the yoga practitioner to choose the consequences that follow from practicing these ethical precepts. By dedicating oneself to abiding by the truth of your heart – satya, you will manifest words and actions in alignment with your most authentic self.
The power of truth is created through the alchemy of personal integrity, knowledge and humility. Along with being truthful, it is also advised to heed the teachings of the first yama – ahimsa – acting with kindness, compassion, and consideration. There are times when the truth can hurt. Before offering our own interpretation, it is best to consider, "Is it true? Is it kind? Is it necessary? Is it the right time?" Sometimes silence is the best choice. Swami Vivekananda states, "If in doubt whether to observe Ahimsa (kindness) or Satya (truthfulness), always go with Ahimsa (kindness) ."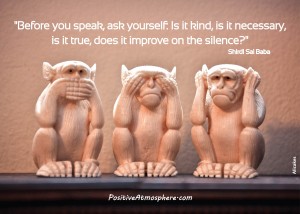 Beyond sharing our truth with others, I have found the more difficult practice lies in remaining true to one's self. Often our inherent belief is that kindness means pleasing others so that we may feel connected. This may lead us into the trap of negating our own truth. Yoga teaches us that treating ourselves with loving kindness and connecting to "what is true in our own hearts is tantamount to how we connect with others." – Nancy Ruby
Writing about kindness and truthfulness has me reflecting on how these practices unfold in my own life. As the saying goes, "when the student is ready the teacher will appear" and so, of course, the opportunity to practice what I am preaching presented itself loud and clear.
This story is a bit difficult to expose, yet in the spirit of truthfulness, here it goes. Having been single now for 12 years I, too, entered the world of online dating. Yep. I admit that I can't always ignore the innate desire to find a mate. What's a yogini to do?
After an array of frightening photos, the initial winks, writings, emails, and texts narrowed down to a friendly exchange. Within a week, phone conversations were interesting enough to explore meeting face to face. As communication is 70% body language I wasn't about to waste time on words that poorly represent the truth of the matter. Is our language compatible? There was only one way to find out. Being that I love the open road, I chose to make the trip to Red Lodge driving 2.5 hours along the back roads of Montana to get a date.
Focusing my attention on the first two yamas of yoga was very helpful along the way. I was diligent in listening to my inner guidance insuring my personal comfort throughout the experience. I continued to tune in to the feelings in my body and the truth of my heart to guide my choices along the way. I chose to avoid any expectations or attachments and simply enjoyed the adventure.
This situation was prompted by a gaggle of girlfriends who insisted that I needed to "meet a man." Once I succumbed to their pressures and informed them of my date, they retaliated in jest. "How do you know he's not an axe murderer?" I laughed as I felt certain that I was safe. (Intuition told me so.) Yet, I assured them I would take my bear spray along just in case. And I did.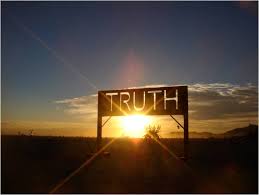 Fortunately, I experienced a relaxing 24 hours taking in the beauty of the Beartooth mountains, a bit of yoga in the sunshine, a pleasurable walk through the woods, and a delicious dinner, all while sharing the art of conversation. Deep listening allowed me to witness this person without judgement. Keen observation of my heart relayed feelings of conflict rather than connection, and that was just the way it was. We were not really speaking the same language. I sensed fairly quickly that we were not going to be mates. However, remaining kind and truthful allowed for a comfortable, candid exchange with no regrets. Pleased with the absence of any false pretenses or placation, it seems we parted with feelings of appreciation for simply sharing an honest human interaction.
How does truth and untruth manifest in your speech and action? If you pay attention, can you "feel" the truth as a physical response? How does that resonate within your own body? Are you willing to follow the inner guidance of your heart and share it with others?
"We must not be afraid to follow the truth no matter where it may lead."
– Thomas Jefferson
P.S. No longer pursuing online dating.  I'll leave it to the Universe for now.