Not only can we say…"You are WHAT you eat,"
research now shows that "We are WHEN we eat."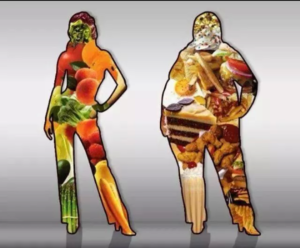 Intermittent Fasting is an eating pattern where you cycle between periods of eating and fasting.  Numerous studies show that it can have powerful benefits for your body and brain. I'll share 10 of those benefits with you today.
As we completed our New Year 21-day Qualitarian Cleanse last week I added a bonus call so we could all discuss just how this habit is affecting us as it is one of the primary habits within the cleanse. Our group of Qualitarians found it easier than expected and we discussed the various ways to navigate around family and social eating patterns to ensure the ease of integrating this rhythm into our life.
There are a variety of ways to incorporate what is known as intermittent fasting. The Ayurvedic principle suggests giving the body a break on a daily basis by fasting over a 13 – 16 hour period which includes a good night's rest. This shifts our metabolism from the primary digestion in our gut to a deeper digestive action affecting our insulin, hormones, and cellular repair.
What may at first sound like a long period to cease from eating becomes easily integrated with the support of a few other healthy habits.
Eating an earlier lighter dinner, preferably by 6:00 pm, leaves several hours to not only digest your meal but to enjoy restful, leisurely activities. This then leads to an earlier bedtime giving your body a  good 8 – 9 hours of sleep followed by waking with an appetite for breakfast between 7:00 or 8:00. Your long term fast is now easily fulfilled along with the positive results.
Eating breakfast has long-term health benefits as well. It can reduce obesity, high blood pressure, heart disease and diabetes. So when you eat an earlier dinner, fast through the evening and into sweet slumbar, you wake ready to feed yourself again. Our Qualitarians shared that it felt good to wake up hungry and start the day right with a nutritious breakfast. The results led to increase energy and a clearer mind throughout the day.
Here are 10 evidence-based health benefits of intermittent fasting.
1. Intermittent Fasting Changes the Function of Cells, Genes and Hormones
Insulin levels: Blood levels of insulin drop significantly, which facilitates fat burning.
Human growth hormone: The blood levels of growth hormone may increase as much as 5-fold. Higher levels of this hormone facilitate fat burning and muscle gain, and have numerous other benefits.
Cellular repair: The body induces important cellular repair processes, such as removing waste material from cells.
Gene expression: There are beneficial changes in several genes and molecules related to longevity and protection against disease.
2. Intermittent Fasting Can Help You Lose Weight and Belly Fat
Intermittent fasting works on both sides of the calorie equation. It boosts your metabolic rate (increases calories out) and reduces the amount of food you eat (reduces calories in).
3. Intermittent Fasting Can Reduce Insulin Resistance Lowering Your Risk of Type 2 Diabetes
Intermittent fasting can reduce insulin resistance and lower blood sugar levels.
4. Intermittent Fasting Can Reduce Oxidative Stress and Inflammation in The Body
Oxidative stress is one of the steps towards aging and many chronic diseases It involves unstable molecules called free radicals, which react with other important molecules (like protein and DNA) and damage them.
Several studies show that intermittent fasting may enhance the body's resistance to oxidative stress Additionally, studies show that intermittent fasting can help fight inflammation, another key driver of all sorts of common diseases. This should have benefits against aging and development of numerous diseases.
5. Intermittent Fasting May be Beneficial For Heart Health
Heart disease is currently the world's biggest killer. Studies show that intermittent fasting can improve numerous risk factors for heart disease such as blood pressure, cholesterol levels, triglycerides and inflammatory markers.
Studies show that intermittent fasting can improve numerous risk factors for heart disease such as blood pressure, cholesterol levels, triglycerides and inflammatory markers.
6. Intermittent Fasting Induces Various Cellular Repair Processes
When we fast, the cells in the body initiate a cellular "waste removal" process called autophagy or autophagocytosis meaning self-devouring which is the natural, regulated, destructive mechanism of the cell that disassembles unnecessary or dysfunctional components.
This involves the cells breaking down and metabolizing broken and dysfunctional proteins that build up inside cells over time. Increased autophagy may provide protection against several diseases, including cancer and Alzheimer's disease.
7. Intermittent Fasting May Help Prevent Cancer
Intermittent fasting has been shown to help prevent cancer in animal studies. One paper in humans showed that it can reduce side effects caused by chemotherapy.
8. Intermittent Fasting is Good for Your Brain
What is good for the body is often good for the brain as well. Intermittent fasting improves various metabolic features known to be important for brain health.
It may increase growth of new neurons and protect the brain from damage.
It also increases levels of a brain hormone called brain-derived neurotrophic factor (BDNF) a deficiency of which has been implicated in depression and various other brain problems.
9. Intermittent Fasting May Help Prevent Alzheimer's Disease
Alzheimer's disease is the world's most common neurodegenerative disease. There is no cure available for Alzheimer's, so preventing it is key. In a series of case reports, a lifestyle intervention that included daily short-term fasts could significantly improve Alzheimer's symptoms in 9 out of 10 patients.
10. Intermittent Fasting May Extend Your Lifespan, Helping You Live Longer
One of the most exciting applications of intermittent fasting may be its ability to extend lifespan. Given the known benefits for metabolism and all sorts of health markers, it makes sense that intermittent fasting could help you live a longer and healthier life.
HOW do I this?
Feed your body whole, unprocessed foods  in this way…
Fast 13 hours for women or 16 hours for men per day.
Lose body fat and gain muscle.
Make Lunch your Main Meal with fats and proteins  10:00 am – 2:00 pm
Eat an early, light dinner 5:00 – 6:00 pm
Breakfast 7:00 OR 8:00 am = 13 – 16 hour fast – You've got this.
How do I manage my family and social life around an earlier dinner?
I'll share those tips next week… stay tuned and tune up your health.