Creating New Habits and Practices
Today is a day to check in with yourself and the new habits or practices that you are willing to create to move in the direction of all that you want to BE, DO, and HAVE in your life. Last week's post was about clarifying your dreams.  If you missed it, I suggest you go back and check it out here. Now is the time to take action in order to see your dreams come true.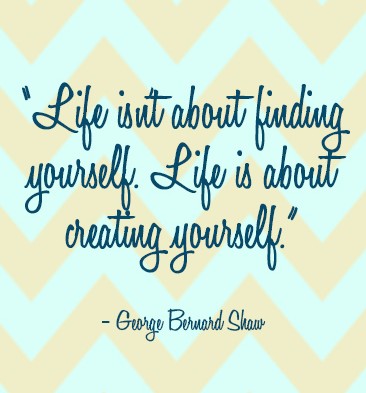 It's so easy to let old ways of thinking and old patterns take over and sabotage your intentions. It can even be scary to let go of the familiar ways of moving through your days. So ask yourself this…do you want to live your life on autopilot? or, do you want to live your life on purpose creating new paradigms that will spark your enthusiasm and ignite your passion?
For now, I want you to get out your calendar, look at the next seven days and schedule time for yourself and the activities that will foster all that you want to create in your big dream.  As Lao Tsu says, "A thousand mile journey is begun with a single step."  In order to create new habits and practices, you must manifest the change you want to see in your life, one small step at a time.
Try this trick of affirming your new patterns with just six words. Six ridiculously simple words. And they work magic. They were given to me by my business coach, Christine Kane, and I pass them on to you.
Whatever you've been putting off, or keep saying you'll do, or keep kicking yourself for NOT doing – start saying these six words to yourself, and you'll be amazed at what happens.
"This is just what I do."
What systems, habits or practices do you need to put into place
to create the results you want?
A system or habit is something you set up in advance from a place of intention. You define it,  schedule it, dedicate time to it,  and manifest it. As they say in Montana, get 'er done.
When you do this, you become immune to reactive thinking, eliminating the "I don't feel like it" excuse and avoiding sudden moments of panic and self inflicted judgement where you "should all over yourself."
Be clear in what you want to create for yourself over the long term. Clarity allows for creativity. Put your creativity into action and you experience results. Use this mantra to help you get past your distractions and excuses.
Let this ridiculously simple but powerful phrase multiply your results every time:
"This is just what I do."
So…
•  The alarm chirps at 6 am. There's no asking yourself if you feel like getting up from the flannel sheets. (Of COURSE you don't!) You say, "This is just what I do." No big deal. You head to the yoga mat or hit the trail or go to the gym, or whatever else you will do best first thing in the morning moving in the direction of your dreams.
•  It's 9 am on Wed. It's time to spend an hour sharing a creative business meeting with a colleague even though you don't feel inspired. "This is just what I do" means you prepare your plan and keep the date that you set up ahead of time and show up.  It's part of your practice. It's scheduled. It's non-negotiable.
•  It's Saturday morning. Your friends call and they are all going for day hike and then out to dinner. You've just reviewed your personal schedule and had decided, before the phone call, to stay home and dedicate your day to starting that new creative business plan,  enjoy a long personal yoga practice and catch up on some well deserved rest. So, you stay home.
"This is just what I do" means that you're creating long-term results, opportunities, and personal balance rather than rushing out on another spontaneous adventure.
"This is just what I do" also ensures that you'll continue in the direction of your dreams, rather than giving up after a week or two. Consistency creates transformation.
If you fall prey to moods or "what if's" or negative thoughts, then start using the mantra "This is just what I do."  Creating new systems, habits and practices takes time, dedication and repetition.
I've put together this blog while the clock ticks away at 9:00 p.m.  First I  stayed out  in the sunshine late into the evening on the first true Spring day playing in my garden.  After a full day, I'd love to just flop in bed and watch a movie, but then…..I'd be letting myself and you down for not following through with my original commitment to get this article written today. So, I  sat down to write because I know that in order to manifest my dreams, I need to remain dedicated to my intentions.
"This is just what I do."
I hope you can too.
Do tell me how it goes. Send me your stories on Facebook or
write me direct at nancyruby@yogamotion.com