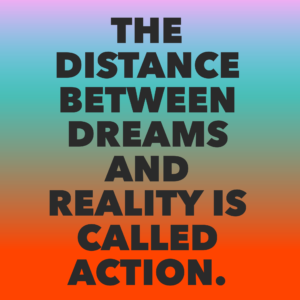 Vacillating in my decision to join the Women's March in Helena, this quote came through from a colleague's newsletter, and I asked myself, "What are my dreams in this moment?"
I dream of a world where we treat one another with kindness and respect. A world where we honor diversity and uphold equality. A world where both women and men operate from a place of integrity and unity. A world that honors the delicate balance of our environment. A world that cultivates peace, hope, and love through solidarity.
Humankind has the intelligence, the science, and the means to create heaven on Earth. What holds us back? Fear. And it is fear that breeds judgment, dishonesty, disrespect, irresponsible behavior, and greed. Now that these actions are so hideously unveiled in our own society, a reaction to right this misconduct has been ignited.
The foundation of Yoga teaches us that the freedom from suffering comes through the act of kindness, truthfulness, respect, responsible behavior, and gratitude for the simple joys of life. We are obviously suffering together in this nation and it is time we start pulling ourselves back together.
Are we willing to reach across the chasm of conflict and find the middle path? Can we accept our differences and greet one another with open hearts and exercise wisdom of mind? The stretch across that void of disconnect is wide and deep. Can we muster up the courage to leap into the unknown and find a new way to heal the discord of our nation?
These are the questions that bubble up from my heart. My habitual response is to step away and sink into the safety and quietude of my home, separating myself from the chaos of all this controversy. Can't I just meditate and be a source of peace through my own quiet actions? On one hand, yes. As each one of us cultivates peace and kindness in ourselves, we will certainly generate more peace and kindness in the world.
And yet, I have heard myself acknowledge the belief that with all this darkness being exposed, it is time to shine the light on all the wrongs that can be rectified through the power of the people. Action is required. It is time to connect, communicate, and reunite this country on the founding beliefs that all people are created equal and have the rights to pursue and obtain happiness and safety.
Yes, I am marching with my sisters (and brothers) in the name of equality, integrity, and hope for our nation. Each time I see the number of these marches growing around the country, my heart swells and tears are released. I am touched by the unity. I will follow this intuitive response to stand in solidarity for right behavior in all areas of our lives and for the health of our planet.
Om Shanti Shanti Shanti – May peace prevail for All