Peppermint essential oil can improve athletic performance… really?!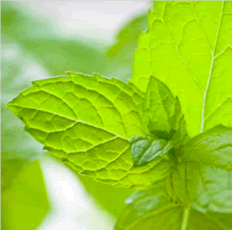 A personal trainer and youth sports coach recently asked me about essential oils (EO) and athletic performance. I found myself stumped. I am familiar with using EO for muscle and joint tension, soreness and inflammation but I wasn't sure about enhancing performance. So I did what most people do these days when they have a question they can't answer – I turned to Google. My research turned up numerous articles on the benefits of peppermint oil. Here are a few of the highlights of this superstar:
Relieves indigestion, gas, and nausea
Increases mental alertness and concentration
Reduces perceived effort
Relieves aches and pains
Improves exercise performance and respiratory function. See the study in the Journal of the International Society of Sports Nutrition for full details.
Add lemon and lavender into the mix and you invite in more benefits such as detox, immune boost, stress relief and relaxation. Who doesn't want more of those?!
Whether you're training for an ultra this fall or, like me, training for the I-wannabe-happy-healthy-centered-and-strong long race of life (or both) EO are an all natural addition to your daily wellbeing routine.
NOTE: not just any EO should be taken internally; sometimes they include a carrier oil and other ingredients so read the label! The oils I use and trust are Certified Pure Therapeutic Grade oils.
For more information on essential oils, place an order visit or to set up a one-on-one consultation contact me . I love integrating the oils into my yoga classes and into my daily life – sharing them with friends and family, offering natural solutions to support a healthy lifestyle now and for years to come.