The Evolution of Happiness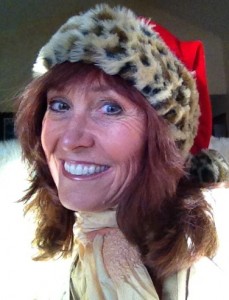 I'm happy. Are you?
Do you wake up in the morning with joy and enthusiasm, or do you begin to tick off the list of to-do's,  feeling overwhelmed before you even start your day?  
I used to do that.
Are there nagging details like a pile of dirty laundry, that broken door knob, or the phone call you've been avoiding? Can you feel these minor, insistent, unfinished tasks draining your energy as they lurk in the back corners of your mind?
I can relate, and am glad to say that I have eliminated most of those nasty irritations from my days.
Do you have a New Year's Resolution formulating that you believe will shift any habits that drain your energy and compromise your happiness factor? Can this year be the year that you find yourself living your dreams? I sure hope so.
And I believe you can by simply committing yourself to your own Happiness! Whether it's work, love, wealth, or health, research shows that those who are happy feel better in all categories of life.
How to make and keep your New Year's Resolution –
do it backwards!
Why make a New Year's Resolution? Consider this: no matter what it is, they all have one thing in common – our desire to be happy. Whether it's taking better care of your body, gifting yourself that long-awaited vacation, reorganizing your living space, or volunteering more in your community, whatever we desire to DO is a path to BEING happy. And if happiness is the final outcome we are all looking for, then why not start there?
I'm going to share a secret.  Here's how you can get whatever it is you want – no waiting, no fuss, no muss. The #1 way to get anything you want? Be Happy. NOW.
Let's see what happens when you create things backwards. Be happy first. The teachings of Yoga tell us that our true essence is Love and Happiness. So be true to yourself. Happiness is a choice. You make that choice every day by choosing who you want to be. Happiness changes everything. It changes outcomes. It has a profound effect on what you attract.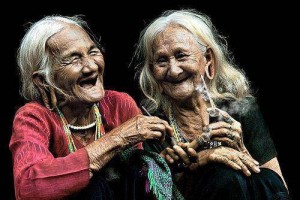 I made that choice recently on my crazy flight schedule to Hawaii, wondering the whole time if I would actually make it as flight after flight ran late. However, from the start I chose to be happy, to be open to whatever happened as I repeated my mantra, "It is what it is." And doors just kept opening. I can report this: positive energy creates positive results. When we are happy we are nicer, less self-centered, more cooperative, more willing to help others. And thereby, others are more willing to help us.
Try it yourself. Choose to be happy right now. Let go of the shoulds, the if-onlys, the struggles, the worries. Watch it all fall away, like an autumn leaf falling off the tree. When someone asks how you are, tell them, "I'm wonderful!" Notice how that feels. Look at your life and smile. Let it warm your heart. Be Happy Now. Now is all you have anyway.
If you'd like some help cleaning up those details that drain your energy day after day, and some surefire ways to clarify intentions that are attainable, you have my support.
Click this link  for personal review of your own Energy Enrichment Quiz and  set some goals to repair any leaks.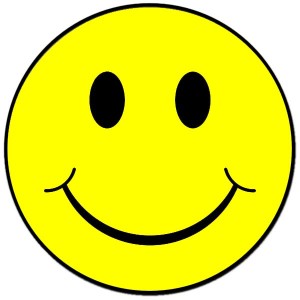 Then check next week's e-news for a simple formula to keep you on track with your New Year's Intentions.  Research shows that people are more likely to make progess on goals that are broken into concrete, measurable actions, with some sort of structured accountability and positive reinforcement. Together, let's come up with some happiness-boosting resolutions that are measurable and attainable.
Let your New Year's Resolution support the Evolution of Happiness, for yourself and for those around you.
Namaste,