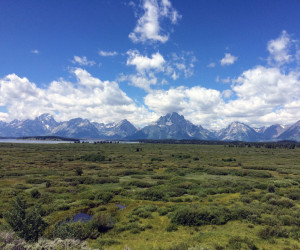 Last week my son and I drove from Bozeman to the Tetons and back again in 36 hours. Our goal: to visit my niece who was traveling with another family and take in as much as we could in the time we had. We accomplished our goal and had a blast.
The drive was absolutely stunning as we passed through the Gallatin Canyon and through Yellowstone National Park to Grand Teton National Park. We explored the many lakes and trails and stared in awe at the majestic mountains that change in appearance throughout the day depending on how the light is hitting them.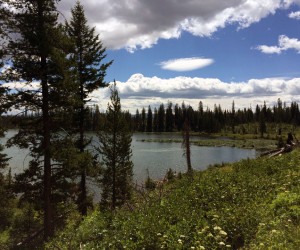 Since I carry my essential oils with me pretty much everywhere, they were packed in the car too. Here's a quick list of how we used them:
Outdoor Blend and Eucalyptus to ward off the bugs while hiking and camping.
Lavender on our feet and our pillows at bedtime for a peaceful night's sleep.
Peppermint and Wild Orange on cotton balls in the vent of the car to keep us alert, happy and at ease… and to coverup the smell of cheese popcorn, jerky and yesterday's campfire smell on our clothes.
Lemon and Grapefruit in my water bottle.
Lime and Cilantro in the homemade hummus I had packed in the cooler.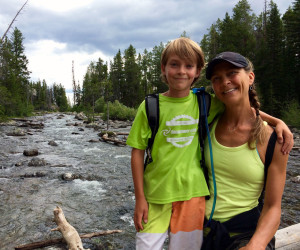 Although we only scratched the surface of what could be seen and explored in the park, our appetite was whetted and we will definitely return for more adventures… and we'll bring the oils with too.
For more information on essential oils, place an order visit or to set up a one-on-one consultation contact me . I love integrating the oils into my yoga classes and into my daily life – sharing them with friends and family, offering natural solutions to support a healthy lifestyle now and for years to come.