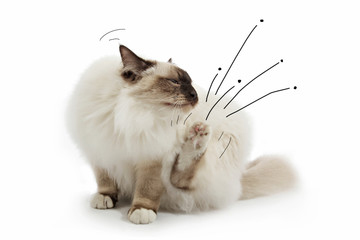 The Mind-Body connection is so much more powerful that we give it credit for. Our thoughts do create our reality by cultivating emotions and physical sensations that propel us into action. Whether conscious, unconscious, or subconscious, our thoughts are constantly nudging us through body talk. Are you listening?
Two nights ago, I was awakened by the discomfort of an incessant itch. Rising from the fogginess of deep sleep, my mind began to form translatable thoughts. First and foremost, my new 100% Egyptian cotton sheets were so scratchy. That's just not right. Secondly, the words integrated, integrative and education bounced across my sleepy brain from the previous day's brainstorm session. Swirling between the problem of scratchy sheets and the rambling of word definitions, I found my slumber disturbed in the darkness of the night. I struggled against any desire to resolve these problems, so I succumbed to the urge to get up and pee. Peaking at the clock on my bathroom shelf, I discovered that it was the witching hour of 2:00 a.m. Why was I awake?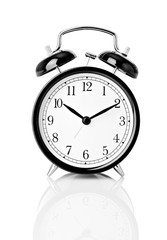 Tossing and turning only exacerbated the itchiness causing further irritation to my mind.  Again, I exposed my bare skin to the coolness of the night air to climb to the foot of the bed. I freed the sheets to find the label which read 100% Egyptian Cotton. Hmmmm, no reason these sheets should be scratchy.
Having no solution to that problem, I was now awake and wondering how I was going to lull myself to sleep. Breathing? Meditation? Melatonin?
I decided to turn back to the creative process that was haunting me. The need to distinguish a single word to fit into the mission statement that was being formulated in the newest business endeavor. Against my own rule of "no technology in the bedroom", I grabbed my phone and googled away. I needed to conduct a comparison of words to find just the right one. The creative juices started to flow as I proceeded to write an email drafting my newly formed clarity around the objective of our vision.
As I completed the letter and moved it into the draft folder so as not to disturb others in the middle of the night, my body's comfort level completely shifted. All itching ceased. And the sheets against my skin felt soft once again. Really? I questioned myself. Is the scratchiness truly disappearing? Yes, it was.
I shut down the phone, turned off the light, and snuggled into the realization that the disturbance was not my 100% Egyptian cotton sheets but my own mind expressing a creative itch that needed to be scratched.
 When our bodies speak out through pain or discomfort, it is most often a message from deeper layers of our self. Some of these messages may be old stories that need clearing. And some of these messages, like mine, are new ideas wanting to hatch. Our mind sends these signals through our physical form because it is our most relatable layer. We truly feel it. And what we feel is an invitation to look inside to discover what is needing to be expressed.
"Feelings like disappointment, embarrassment, irritation, resentment, anger, jealousy, and fear, instead of being bad news, are actually very clear moments that teach us where it is that we're holding back. They teach us to perk up and lean in when we feel we'd rather collapse and back away. They're like messengers that show us, with terrifying clarity, exactly where we're stuck (and where we need to move.) This very moment is the perfect teacher, and, lucky for us, it's with us wherever we are."
— Pema Chödrön
The Psychology of Yoga offers practical tools that give us the means to explore and discover this subtle language of the soul. Join us for Mind over Matter, a four-day experience that will guide you into rich conversations with your own body, mind, and spirit. This course is a part of YogaMotion's RYS3 00 Advanced Training and is also open to experienced practitioners who simply desire to deepen their relationship  with the various branches of Yoga. 
Only 3 spots left. Save yours today by registering here >>>
With curiosity,