By Sara Valentine, E-RYT200, YogaMotion RYS300 Liaison and Mentorship Leader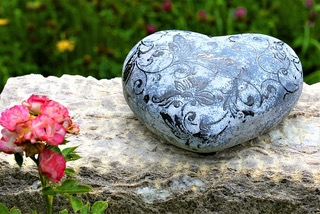 We are entering the holiday season and I can already feel the stress that so many people have this time of year. Stress of all the cooking, parties and the gift buying.  We ask ourselves: Do we buy gifts for our cousin's step children from her 2nd marriage? What on earth does dad need this year that he doesn't already have? How am I going to afford it?
For those reasons and more, I have to say that Thanksgiving has become my favorite holiday. Great food, family and friends around the table sharing a wonderful meal, laughter and great conversation.
And it's all about gratitude.
We take time to be grateful for all that we have. Our health, home, family, friends, children and more. But what happens the rest of the year?
How do we remember to practice gratitude every day?
Here are some ideas you can choose to practice all year long. Maybe choose one that most resonates with you and begin today.
 A morning gratitude meditation. Sitting for a few minutes each morning, begin to recognize all that you are grateful for in your life. Feel this in your heart and begin your day in a place of appreciation for all that you have.
Keep a gratitude journal. Buy a beautiful journal and make it your gratitude journal.  Each evening, end your day by writing down all that you are grateful for that happened that day.
Write a gratitude letter. When you have someone in your life that you are grateful for, take a moment to find a special card and write a personal note to them. Put a stamp on it and put it in the mail. Who doesn't love to receive a note in the mail?
Compliment someone. Giving a genuine compliment and brighten someone else's day and yours too!
Give someone you love a great big hug. There is nothing like an unexpected hug.  Hold it for 10 seconds and really take it in. Let them know how much you appreciate them in your life.
Volunteer. Volunteering shows you what you have to be grateful for, and also helps create gratitude in others. Everyone wins.
We here at YogaMotion are forever grateful for all of you who have participated in our programs and opened your hearts to yourselves and others.
In closing I would like to share a poem I have read many times around our table at home:
Gratitude unlocks the fullness of life. It turns what we have into enough and more. It turns denial into acceptance, chaos into order, confusion into clarity. It can turn a meal into a feast, a house into a home, a stranger into a friend.  Gratitude makes sense of our past, brings peace for today and creates a vision for tomorrow.
– Melodie Beatle
Thank you for co-creating a world we want to live in.
Blessings,
Sara