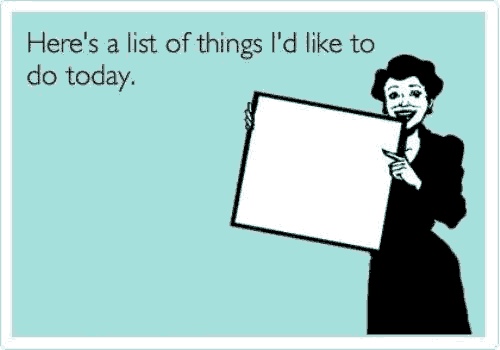 Nothing – that's what I did all day on Saturday. From the time I awoke there was a lack of direction, an absence of motivation, a vacancy of enthusiasm, and all together not an ounce of desire to change it. I didn't feel bad. I didn't feel good. What I felt was nothing. I watched the hours pass like Thoreau on his porch watching the changing light of day, amazed at how the hours just kept passing by.
There was the occasional judgment from my highly compulsive entrepreneurial self so I tried a few times to write, but the juice just wasn't flowing. And this new persona I have been inviting into my life simply admitted, "Nah, I'm not into it. I got nothin'. Just let go." I thought perhaps if I danced or stood on my head or meditated I could shift yet I didn't even try. I went with it. And I'm here today to say everything's okay. In fact, the void of an agenda opened the window to a magnificent sunset hike up the M which did rekindle the more familiar flow of creative enthusiasm along with deep gratitude for the good medicine of balancing something with nothing.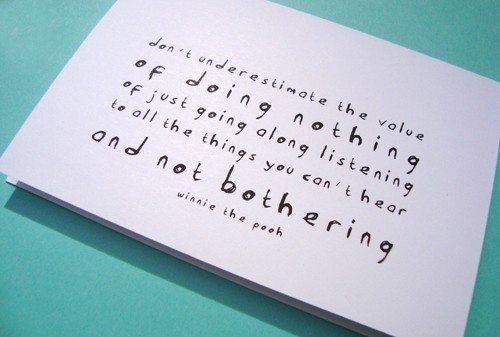 Listening inwardly and feeling the truth of one's energy is what the practice of Yoga encourages. However, to look inside and see this void was an unusual experience for me until I realized it is exactly what I have been asking for. My intention this month, set with the new moon, was to allow more space in my life for play and rest and, well, nothingness. Lo and behold, it snuck right up on me. As the saying goes, "Be careful for what you wish for." The power of manifestation has proven that our minds do create our reality, even when you least expect it.
Here's a few ideas for you, too, to invite a little nothing into your life.
Spend fifteen minutes each day doing nothing. No music, no computer, no tv. Just sitting and breathing.
Whenever your mind wanders to things you're 'supposed' to be doing focus on breathing and let go.
Take a walk in nature wandering aimlessly. I actually found yet another path to the "M" by wandering my way up the mountain, and I thought I'd tried them all. See what nature brings you.
Enjoy a long, languid bubble bath – in the middle of your day. Breathe and relax.
Gift yourself a full day without plans or an agenda. Watch what unfolds and go with the flow. If plans start to form, which they will, step away from the plan. Pause. Go with what arises in the moment. Stay present.
Smile. A lot. For no reason.