6-week Course with Nancy
Tuesday mornings
8:45 – 9:30 a.m.
at the SWEET ZENITH  77000 Gallatin Rd

January 9 – February 13
75-minute practice plus weekly
Home Practice Materials & Guidelines
Reserve your place today
Be expertly guided through an Active Yoga Practice with Nancy Ruby focused on:
Intelligent Movement
Powerful Breathing
Balanced Effort
No Yoga Experience required. However, you must be injury free and ready to rock.
Consider starting with my 6-week course of Gentle Yoga Practice to prime your body and mind for a more vigorous approach.
Strong, Stretched and Centered Yoga  is for those that want to challenge themselves physically while still feeling safe and connected to a practice that feeds your soul.
We will address our asana (physical postures) with a sense of vigor to build and maintain strength and stamina while also tapping into prana (life force) as your source of peace and joy.
Taught in a quiet, reflective atmosphere, you will connect with your breath and your buddhi mind – your aspect of discernment.  You will be encouraged to play your edges, while deeply listening to your inner wisdom.
When you remain present moment by moment, you will know when to push and when to surrender, cultivating a practice that leaves you feeling invigorated and centered in your highest self.
6-week Course with Nancy Ruby
Tuesday mornings   8:45 – 10:00 a.m.
at the SWEET ZENITH  77000 Gallatin Rd
A lovely haven just 4 miles south of Four Corners 
January 9 – February 13
Reserve your place today! (16 spaces open)
75-minute practice plus weekly
Home Practice Materials & Guidelines
Another primary intention of this weekly course is to inform your practice at home, whether you need to develop one or bring new inspiration into what you do now.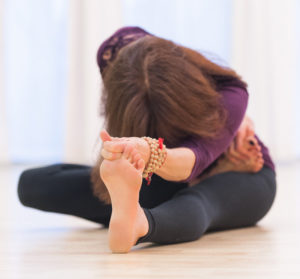 Read  what Sara Valentine, E-RYT200, YogaMotion Faculty has to share about Creating a Home Practice , keeping it simple while reaping the profound benefits of being guided from the inside out. Dissolve your excuses and kick start your Yoga today.
Questions, concerns, curiosities? Schedule a free 20-minute strategy session  to  clarify your goals and create action steps toward your next level of health and well being. Click here for calendar options.
STRONG, STRETCHED & CENTERED WILL HELP YOU:
Build muscle and bone strength
Improve flexibility and range of motion
Increase stamina and mental clarity
Bolster balance and agility
Diminish stress and insomnia
Sustain your enjoyment of life
Investment:  $75
Mail check to: YogaMotion Headquarters 999 Buckrake Ave Bozeman, MT 59718
or use PayPal below ( cc fee added totaling $80)
Drop ins welcome as space allows – please call ahead $15 per class