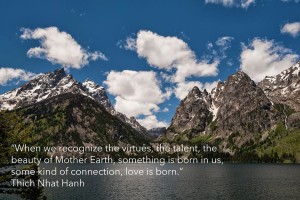 MULADHARA, the root chakra, is associated with our energetic connection to the Earth. Bringing our attention to our feet, legs and base of spine in our yoga practice helps us to connect with this energetic center. Building our poses from the ground up and developing a solid foundation, gives a sense of being rooted and secure.
However, too much grounding can leave us feeling heavy and too little can leave us feeling unstable. So like all things in yoga we are looking for a balance, finding just right effort as well as a sense of ease in our postures and in our breath. When we can achieve this, both on an off the mat, we feel supported and secure in our being.
Essential oils, both diffused and applied topically, can enhance our efforts. In class I like to diffuse a Grounding Blend of Spruce, Rosewood, Frankincense and Blue Tansy. These oils can assist in reducing tension and bringing about a sense of calm and grounding. Vetiver and Patchouli are also great oils for fostering a sense of connection with one's roots and the earth.
For more information on essential oils, to place an order or to set up a one-on-one consultation contact me. I love integrating the oils into my yoga classes and into my daily life – sharing them with friends and family, offering natural solutions to support a healthy lifestyle now and for years to come.