I sent the following note to my fellow travelers and wanted to share it with you too to support you in your travels near and far.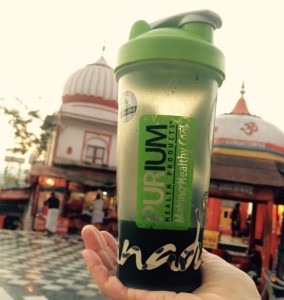 Hello fellow world travelers.
Now that we are all settling into our next grooves with gratitude for all we experienced in India, I wanted to send this info that I promised to many of you on the Essential Oils and Green Drinks that Roxanne and I brought and shared with so many.
These gifts from nature have become an important part of our own health and well being. We were happy to share them and see your positive response and return to comfort.
The oils that were most useful during our travels were:
Lemon (in water bottles and disinfectant in hotel rooms)
Lavender (for relaxation and sleep aid)
Peppermint (energizing in water bottle and helpful with dizziness)
plus the blends DigestZen (we all know about that)
and Breathe (for that nasty air and the cough that followed)
I am so grateful to have had these oils at my fingertips. If you would like to get your hands on some please let me know. They can be purchased retail or for better cost savings I can set you up with a wholesale membership. No risk involved.
The Green Purium Drinks are similar. We felt so much better trading in one of those heavy Indian meals with good green nutrition. We do the same at home. For more information don't hesitate to email me.
Yours in health,
Nancy
A healthier happier future starts with a happier healthier you! Tap into the energy, support and nourishment of nature. Contact me for more information.