The Eight Limbs of Yoga: An 18-week mini-course
WEEK EIGHT: SANTOSHA
By contentment, supreme joy is gained.
– SUTRA II.42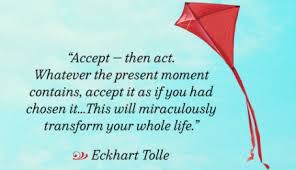 SANTOSHA. Just the sound of this Sanskrit word brings a sense of contentment. Santosha, easily rolling off my tongue suggesting we quiet ourselves. Shhh – be still, it whispers suggestively. Santoshaaaaaa
It is a reminder that we are personally responsible for our own happiness. Everything we need to be happy lies inside of us. Yoga encourages us not to look outside ourselves for things or people or places to make us happy. Contentment is being at peace with things as they are, moment by moment.
On and off the mat, Santosha urges us to let go of expectations and be content with our body and our attitude as it is. "This is just how it is," is my personal mantra that relieves me from my own internal conflict of wishing things were different. Santosha draws me into my true feelings and sensations of the moment without trying to get anywhere.
However, as with all of these yogic teachings, it is sometimes, often times, easier said than done. This week I was challenged in a different way as I visited the newest Yoga studio in town. First, it was so difficult to locate that I missed two classes before finally arriving in time to the right place. I was cloaked in frustration as I approached the check in counter exclaiming the difficulty I had with the absence of signage. I was blinded by that discomfort until I entered the hot studio and let the 100-degree heat sink into my bones. Ahhh, yes. Let go of frustration and return to contentment. But, not for long.
Music was piped into the studio at a fairly high volume so that when the sweet, young yoga teacher started belting out directions, her voice and the music bounced from hard floors to high ceilings at a rate that made listening quite stressful. I could catch about every third word. Since I could see the other eight students lined up in the mirrors that surrounded us on all sides, I was able to follow just a step behind. No problem. Content again. But, not for long.
The teacher repeatedly suggested, "Pay attention only to yourself." My inner teacher was curious and genuinely concerned about how this form of yoga was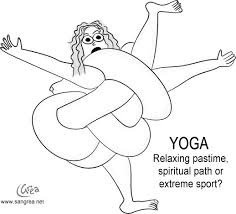 affecting others. As my eyes wandered down the row of practitioners, I found myself pausing my own practice to simply watch. I couldn't help it. I wanted to know the immediate effect of this formula. All I could really see were shoulders, and spines, and knees being highly compromised.
The heat began to work its magic and the sweat that dripped from my brow to my chin forced me to check back in with me. "Be in your practice, Nancy."  Then another cue rose from the guidance of the teacher, a cue that offered no clue as to how to move into the pose, just a hand shooting here, touching there, wrapping around everywhere. Again my mind raced to rotator cuff tears and anterior deltoid dysfunction. I exercised my own modifications to the cues.
"Let go, Nancy. Be the student." I tried to console myself. As the routine progressed we moved through a variety of postures linked together artfully for the experienced yogi who is strong and flexible. However, this was a room of beginners struggling to contort their bodies to look just like the lithe, half naked instructor flowing effortlessly in the front of the room. I actually heard myself snort in disbelief and whispered under my breath, "Here's an injury waiting to happen." I was equally surprised at myself for being so distracted and far from content. Yet, my frustration rose once again.
Why is at that a man can design one routine of postures drawn from a couple different traditional lineages and expect everyone to fit the routine like a cookie cutter while locking them in a heated room so they can feel validated by their sweat factor? I know that is the one reason I enrolled – to sweat. Then the designer of this yoga routine clones a mass of follow-the-leader instructors with a script rather than an authentic voice to meet the needs of the students in front of them. This is what is wrong with Yoga today. And why injuries are on the rise. It's not the Yoga. It's the lack of quality instruction with an emphasis on getting a workout. We have moved away from individual authentic guidance into impersonal mass production – even in Yoga.
I believe it is the Hatha Yoga teacher's duty to connect with each student and educate them in the ways of functional movement, avoiding risks and giving guidance on how to proceed both into and out of various forms. All of these thoughts are running through my head as I flow through each vinyasa, my inner heat building, my outer body perspiring.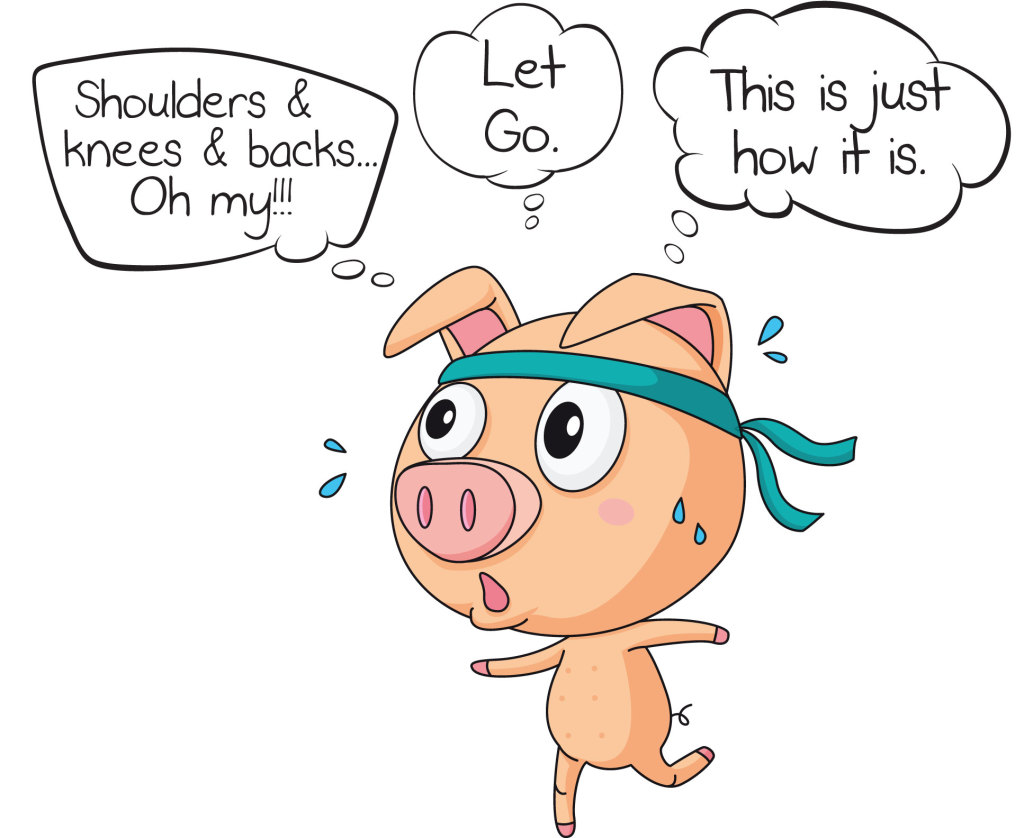 "Okay," I say to myself, "might you just be content with these feelings of frustration brought on by your own perspective? Give it a break and get back to your practice." Again I let go of the inner critic and shift into appreciation for the teacher's intention to do good, compassion for her ignorance, and satisfaction with my personal puddle of sweat produced from my welcomed physical exertion. The routine itself was fine for me, nothing too overboard. Yet, I know it's the little misalignments, miscues, and misuse building up over time that lead to injury. "Let go. Let everyone be where they are."
Having the experience to avoid those risks, and the constant reminder to return to my own inner moments, my breath, my body, I return to contentment, happy to be here sweating like a pig (do pigs really sweat?). I have found that it is through contentment that I can acknowledge whatever emotions arise in the moment (like my frustration) then let go and return to Joy, at peace with things as they are, over and over again. "This is just how it is."
Sinking into rest during the final Savasana, I heard the teacher walking in my direction wondering if she had caught onto my restlessness. Instead, she gently placed a cool, rolled washcloth in my hand and let me be. Sweet. As I was departing from the studio, I offered my sincere thanks, as I know they are doing their best. And I know I'll be back for more sessions of this sweaty workout, hopefully leaving my inner critic at the door. Ahh, Santoshaaaaa.
Have you ever found yourself struggling through a myriad of emotions trying to find your way back to contentment? Seems to be one of our basic human conditions.
Does the mantra of "Santosha" or "This is just how it is?" help lead the way to acceptance and, therefore, joy?
I'd love to hear your stories or remedies for returning to joy in the comments below.
Namaste