As my own daughter and her posse of friends were on sight at Standing Rock for the past month while the elections were in full throttle, I exposed myself to more news media in those two weeks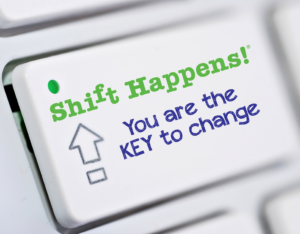 than I have over the past 5 years. I am again confirmed in my choice to limit my exposure to what is more drama, dark comedy, and hearsay than true news reporting. The feelings of negativity and trepidation that our news source generates is not where I care to spend my time. Neither do I want to bury my head in the sand or look the other way from the problems we are facing as a nation. Now is the time to step into our own power to be effective in creating an evolutionary shift.  
These are important times. All times are important for they weave the tapestry of our reality. And today, our relationship to the needs of our country, and our world, are more magnified than ever. The darkness that has been ever present in the shadows is now being fully revealed. And though it is sometimes hard to believe what we are seeing and hearing, it is necessary to face these limiting thought patterns and inappropriate actions. Humans mistreating and disrespecting humans is not right behavior. I feel that everyone knows this at their deepest core of understanding, yet the ego gets caught up in conflict as the poison of fear increases. Why so much fear?
We are in a time of change, and change is a very scary step, for in order to change we must let go of what we know before we can step into something new. It's akin to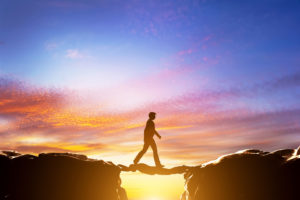 standing on the precipice of a deep ravine looking out at the other side. One side is full of hate, anger, fear, destruction, ignorance, and egoism. The other side offers love, acceptance, courage, evolution, intuitive intelligence, and compassion. And though the other side is what we all innately desire, it is the fear of falling into that unknown gap that keeps us stuck in the old ways of separation, isolation, and discrimination.
How do we build the bridge and courageously connect with the other rather than focusing on the gap? First we must recognize that we all possess each and every one of those aforementioned emotions. The gap between is an illusion, and the bridge we need to build lies within our own hearts. "Through compassion you find that all human beings are just like you." – HH The Dalai Lama
Fiercely inspired to build connectivity over conflict, may we open our hearts and share our thoughts and feelings without judgement. Let us seek first to understand and find the touch points of common ground. Convinced that we all share the same innate desire to living together peacefully, I believe that the active engagement of conscious conversations can help to heal our differences and find a new way.
Margaret Mead said it best – "Never doubt that a small group of thoughtful, committed citizens can change the world. Indeed, it is the only thing that ever has." Those of you reading this blog are the ones to make the choice to take a different road that leads to the betterment of mankind over the next seven generations and beyond.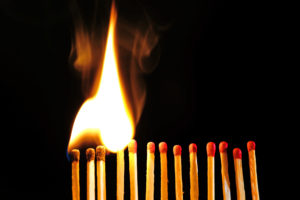 The Tipping Point, written by Malcom Gladwell, is defined as that magic moment when an idea, trend, or social behavior crosses a threshold, tips, and spreads like wildfire. What fire are you sparking with your own thoughts, words, and deeds? Strike the match and add to the wildfire of awakened consciousness. It starts within each one of us, each and every day.
Are you first and foremost willing to change your own limiting behaviors? Are you ready to make the changes that will rid you of physical pain, lack of sleep, poor food choices, negative self-talk, depression, and pharmaceutical dependency? For it is these very specific problems that hamper clarity of thought causing the lack of insight and forthright action.
To create the Tipping Point for a better tomorrow, what are you doing today? I believe wholeheartedly that this shift from darkness to light begins from the inside out. Our self-care is the first step in becoming an effective agent of change, therefore I have created a simple chart entitled Social Blues Recovery Tools to spark the activation of your empowerment. Print it, read it, post it and follow it each day. Let us continue to heed Gandhi's advice to Be the change you wish to see in the world knowing that every thought, word and action we express is fuel for the wildfire of transformation.
Standing boldly in our beliefs for equality, freedom of choice, and environmental protection, we can build the wave of conscious conversations along with our commitment to radical wellbeing. The choice is yours: open or closed, expansive or constricted, creative or monotonous. I open my hands out to you with the invitation to speak openly and honestly with one another to find a way to create connectivity and conscious evolution.