We honor our worth and welcome abundance in all forms.
By Turi Hetherington, RYT500, YogaMotion Creative Communications Specialist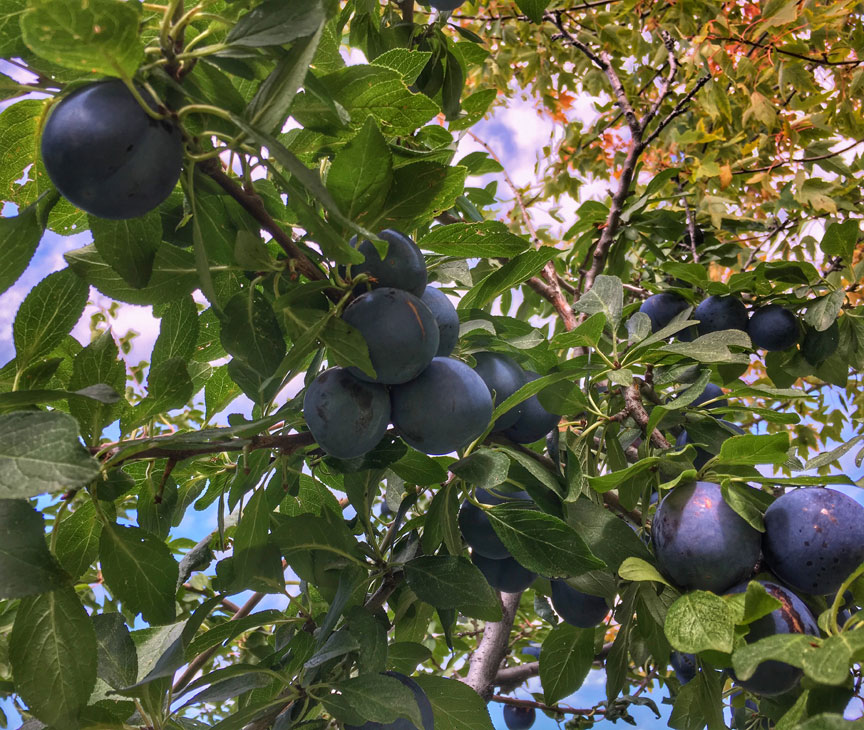 Once again the plum tree in my yard has produced way more fruit than our family of three could ever consume. Even after allowing the birds to have their fill and offloading several pounds on a personal chef friend and anyone else who would take them, there are still several branches drooping from the heavy weight of the luscious purple fruit.
If you were to look at the tree from afar you would never expect it to produce such an abundant crop. It is odd shaped, not very big and sits in the corner of our lot with no special landscaping or distinction.
Yet it continually offers juicy goodness to creatures big and small. It says, "No," to no one. That judgment is up to us, the human creatures. Since the tree is in our yard we can say, "No, you are not worthy of our plums." Or "Yes, you are good enough," to whomever we'd like.
This human capacity to judge worthiness sets us apart from other species. As much as we work on on being non-judgmental and think we don't judge, it happens, we judge. That's the way our human brain works. It likes to put things into categories – good/bad, right/wrong. We do this to ourselves, too. Our inner critic, inner judge, is usually worse than any other censure at dampening down all the potential abundance within ourselves and/or telling us we're not worthy of receiving it from others.
Last week Nancy spoke of our super powers. Using our super powers is giving with abundance at its finest. Tapping into that internal wellspring of creativity and joy and sharing our gifts with the world, without expecting anything in return, is living an abundant life. The universal law of giving and receiving has us reaping what we sow. What we offer, we receive – offer gifts and you shall receive gifts. But remember there is a flip side of this too. What you withhold is withheld from you. If you don't give gifts, you don't receive gifts. It's that simple.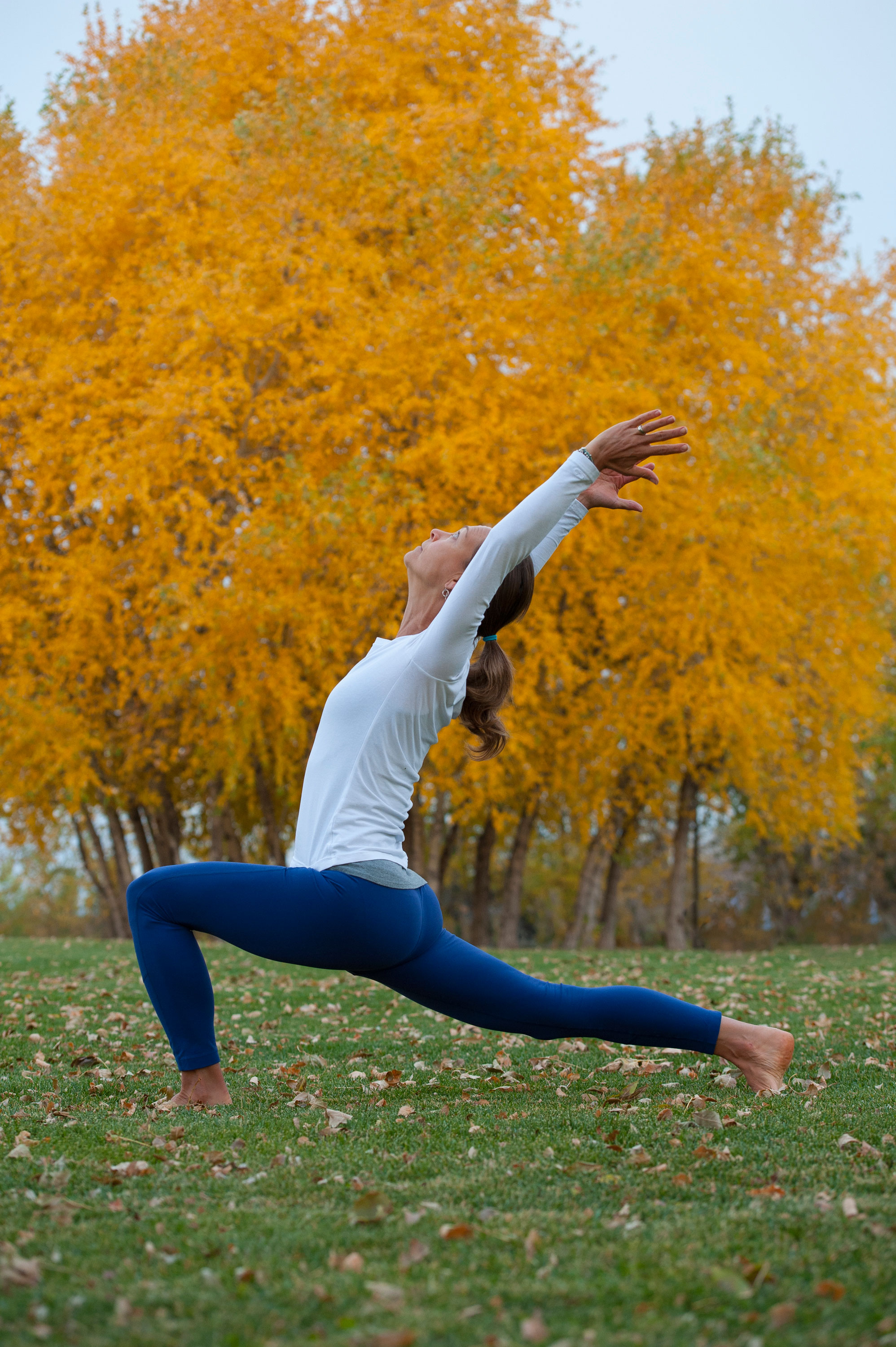 The universe does not operate on a monetary bottom line. It operates on an energy exchange. You could call it love.
Money is simply a form of energy exchange. Yet so often we get wound up, tangled up and messed up when it comes to money. Have you ever heard yourself thinking the words, "I want more. I deserve more. I am worth more." Or, "I don't deserve it. I'm not worth it." Or "I want it, deserve it and am worth it, but feel guilty and greedy for wanting it." All this is that darn inner critic, not love or the Universe talking to you.
Years ago, after getting tired of hearing people, some with six figure incomes and some with barely two figures, complaining about money I decided to take an attitude of gratitude toward whatever amount I had. I began to pay all my bills with an appreciation for the good or service provided and what it brought to my life.
Abundance is a mindset, just as scarcity is a mindset. When I decided to pay bills with an attitude of gratitude that sent a positive vibe out to the Universe, I graciously got it back in the sense of knowing the Universe had my back. That's what love does.
A scarcity mindset, on the other hand, is based on fear that there is never enough. It sends a negative vibe out. If we reap the negatives that we sow, who wants that? No one!
Let's try something together. For a day or a week (or more if you're an over achiever) notice when your abundance barriers come up. When they do, practice asking the inner critic to please step aside. Give the abundance mindset a try. The Universe has your back. Value your worth and the worth of others. Share your gifts and receive the gifts of others. This could be a smile, a kind word, or a monetary exchange.
If this resonates with you, or you just want some plums from my tree, comment below. We'd love to hear from you.
We honor our worth and welcome abundance in all forms.
Read about all of the YogaMotion values here >>>
---
Additional resources and tools for your abundance toolbox:
Essential Oils:
Wild Orange: The Oil of Abundance
Wild Orange addresses a wide variety of emotional issues. It inspires abundance, fosters creativity, supports a positive mood, restores physical energy and aids in transitions. Wild Orange also reconnects individuals with their inner child and brings spontaneity, fun, joy and play into one's life.
At the core, Wild Orange, teaches the true meaning of abundance It encourages individuals to let go of scarcity mindsets with all of the their manifestations, including: fear, nervousness, inflexibility, workaholism, lack of humor and the belief that there is not enough. Wild Orange reminds the soul of the limitless supply found in nature. Fruit trees, like orange, give freely to all in need. Wild Orange teaches individuals to give without thought of compensation. It nature, there is always enough to go around. Wild Orange encourages individuals to let go of their need to hoard, which is the epitome of scarcity.
Wild Orange also assists individual's natural creative sense. It inspires limitless solutions for problems and issues. One never needs to fear. Wild Orange invites the individual to completely let go as a child does and to live from their authentic Self. In our authenticity, we are abundance. Sharing, playing, relaxing and enjoying the bounties of life – these are the gifts bestowed by Wild Orange essential oil.
Excerpt from Emotions & Essential Oils – A Modern Resource for Healing. Third Edition
To purchase Wild Orange essential oil, contact me.
Books:
The Law of Divine Compensation, by Marianne Williamson
The Seven Spiritual Laws of Yoga, by Deepak Chopra
The Universe has Your Back by Gabrielle Bernstein.
Making it real:
Try this: Inhale deeply and hold the breath in. Keep holding it and notice as discomfort arises in the body as you hold on to something that needs to be released. Release the breath. Take another deep breath in and exhale it all out and pause in the emptiness. Stay there and notice as discomfort arises in the body as you refuse to receive what is needed. Now let the breath return to its natural rhythm, enjoying the giving and receiving of the inhale and exhale.
"Abundance is not something we acquire…
it is something we tune into." 
Dr. Wayne Dyer