Filmed and written by Lindsey Kelley, E-RYT200, RPYT, Pelvic Floor Specialist
This is a relevant question that I ask all my students to dwell on as we embark on a new adventure.
What is a revolution?
Complete change or modification from one constitution to another.
What is this constitution?
The structure, composition, physical makeup, or nature of something.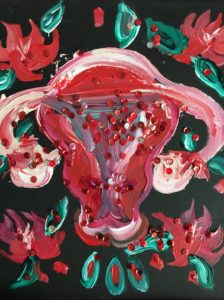 In this Revolution we are going to change and modify the way we perceive the composition or makeup of our pelvis and all that it contains. We are going to reconnect to our female essence and parts that have been wrongly considered as tainted, ugly, broken, undesirable, dysfunctional, unwanted, smelly, dirty, sinful, etc… And we are going to start asking the critical questions of our healthcare providers, mothers, grandmothers, and ourselves about how we can heal, and feel vivacious, sexy, continent, confident, and powerful in this area. Let us not be hard-pressed to enter into conversations involving "down there." It's time we cultivate confidence with basic, fundamental knowledge to identify ourselves with accuracy and get the support we need.
Knowing how to care for all pelvis contains is as crucial as it is for a contractor knowing how to build a solid home. Both need a solid foundation, aligned structure, functional plumbing, clean gas, electricity, and plenty of space! Also, under this analogy to building a home, we should all have an interior decorator and, perhaps, a pool boy (nuff said). And ladies… a thorough inspection of what we possess inside and out is highly valuable information. No mirrors involved – ha! We will provide you with anatomical models and diagrams.
Think about this…. We rent out womb space for months at a time. Some of us make careers out of it, like Airbnb, while others limit lease terms to just one or two. Either way, we all know of the wear and tear our tenants propose to leave behind. Recovery can be a challenge at times. In the end, we need to know who to call when a problem arises if we don't have the expertise to solve it.
Who do we call when we "spring a leak?" What happens when the gas won't turn off, or there is a crack in the foundation that's causing the entire structure of our beautiful dwelling to collapse? We begin to invest all of our time and money into repairs. We see more inspectors than we ever wanted and they are all giving us different quotes and suggestions. Next, we tell our pool boy to stop visiting because we feel we have nothing to offer him. All the pristine fluidity of our feminine flowing fountain has been drained and we isolate.
To be clear, I am talking about urinary and fecal incontinence, prolapse, and chronic tension. They can damage the very integrity we thrive on physically and emotionally. There are too many women suffering with conditions ranging from acute to chronic, both embarrassing and debilitating, usually following childbirth or a life of dysfunctional alignment. In addition, identifying the cause and treating pelvic pain and dysfunction can be tricky. Depending on symptoms and a provider's background women may not always address the root of the problem until it has manifested into something much worse over time.
Start the Conversation
We need to be better informed on the natural phases of life and the transformations we face along with the impact on our bodies. There is a community of professionals waiting for your questions. Physiotherapists, Physicians, Chiropractors, Massage Therapists, and Yoga Teachers. While certain procedures may be necessary to provide comfort after a lifetime of succumbing to complications, there are professionals outside of the clinical setting and outside of surgery that can be helpful with preventive measures as well as post-traumatic scenarios. These are the people who are joining the revolution… And I am one of them!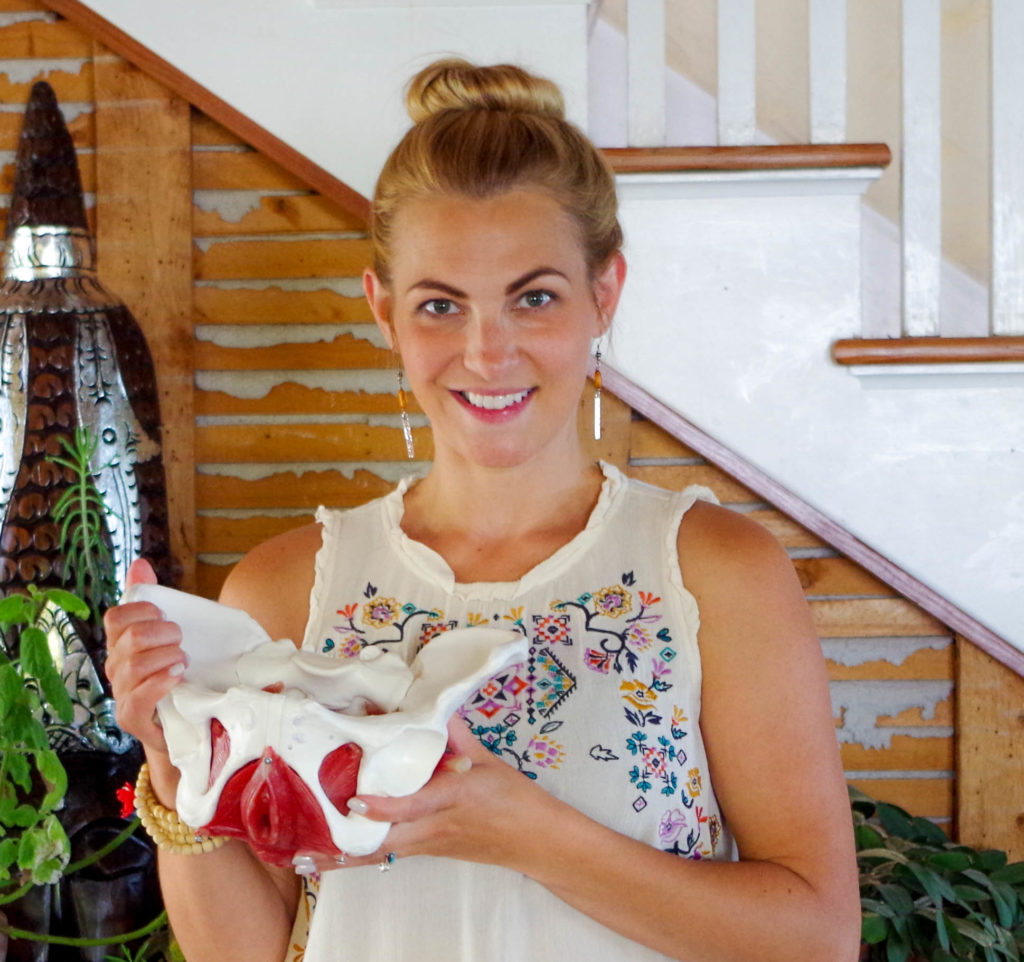 My name is Lindsey Kelley. I am a registered and certified Pelvic Floor Yoga teacher in Bozeman, MT. While  I rely on my colleagues to also support the women that I work with on pelvic floor dysfunction, there is so much that can be addressed by just becoming more body aware. I guide women through simple, gentle yoga movement combined with the retraining of the thought and breath processes.
Here is a testimony from a client of mine who suffered with prolapse and then hysterectomy. She came to me after eight long weeks of recovery from surgery to receive more than what she realized she needed… the ability to forgive and love her new body.
"It's been about five months since surgery, and though I have embarked on only a few, brief, trail runs, I've felt steadily stronger and more stable. I still need to strategize when lifting my toddler, groceries, etc., and I had to cancel a climbing trip I had planned to do this fall as wearing a heavy pack was not in the cards this season.
Although my friends and I have joked about my brand new bionic vagina, the reality is that my body has been through a significant amount of trauma, first with the prolapse, and then with a seriously invasive surgery. The outcome of scar tissue with the risk for atrophy or even prolapse reoccurrence is real and scary.
I was fortunate to connect with a woman who has been trained in pelvic floor anatomy, muscle structure, and the study of what happens when these muscles become hypotonic, or weakened, as in my case. More importantly, she is skilled in methods to help me repair these muscles. And unlike some of the rigorous PT I had been doing in the past, she has shown me that subtle movement is far more effective, in my particular set of circumstances.
Rather than demanding certain responses and results, I am now more focused on loving and honoring my body. That means I ask gently whether it can do something for me, and if it can't, I don't vilify and disparage it."
– Trail running Bozeman mother of three
If you suffer from symptoms resulting from prolapse or any other sensations in the pelvic floor – pain, stiffness, saggy feeling, leaking, painful sex or tampon use, or tailbone/coccyx pain, skin irritation, dryness, or lack of sexual stimulation – gift yourself a one-day retreat to learn more in the company of women who are experiencing the similar questions and feelings.
A safe space is open for you at Sweet Zenith with Renee Frederickson, MD, FACOG, RYT200 and myself, Lindsey Kelley.
Join the Revolution!
Yoga, Lunch & Learn: PELVIC REVOLUTION
Things Your Mother Never Told You about the Pelvic Floor and more
Thursday, August 31, 9:30 am – 3:30 pm
at Sweet Zenith in Bozeman
Check out this fun little video I created for more information and save your spot here >>>