Have you ever been in a yoga class where the teacher says something that makes no sense to you (but apparently does to everyone else) which leaves you wondering if you are losing your hearing or losing your mind? 

Don't worry. You're not. She's probably using Sanskrit (the ancient language of yoga) to describe a pose or a way of being. And rather than trying to figure it out, come back to your breath and your practice. If after class you're still interested, ask her for clarification. 

Although the words are packed with meaning, at that time, tuning into your breath and sensations in your body are key to enhancing your practice. At a later time, like this email, is when we can unpack those words. Today, we'd like to unpack a few words associated with the sister science of Yoga, Ayurveda. We wrote about it last week and would like to continue sharing some more of the gifts of this ancient practice with you. 

Having researched various definitions and ways of describing this science we settled on this clear and concise definition from the Chopra Center to share with you. Over the course of the next couple weeks leading up to our weekend Ayurveda workshop we will continue to unpack the words and the science to create a little more clarity, understanding and appreciation for this ancient system of healing.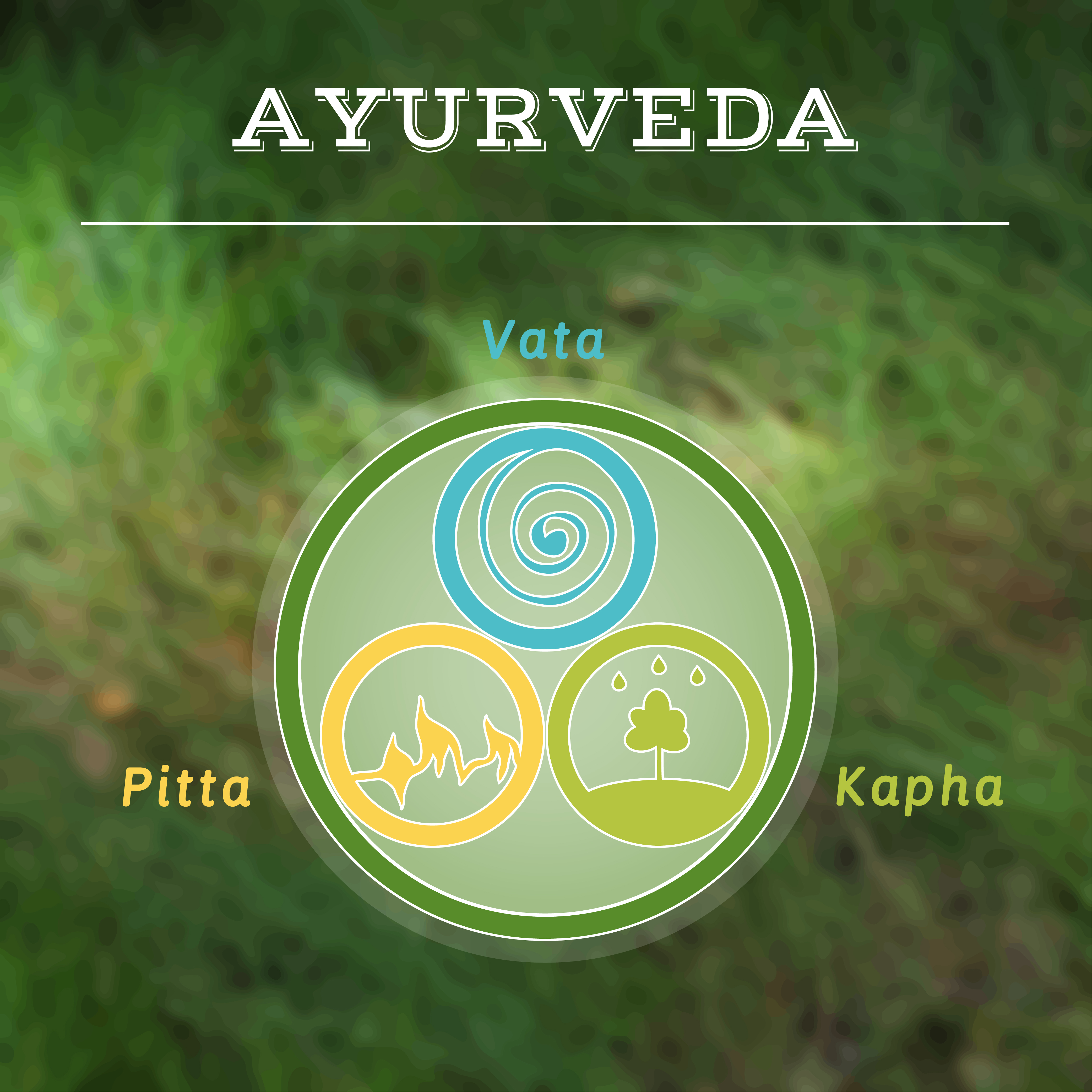 More than a mere system of treating illness, Ayurveda is a science of life (Ayur: life,Veda: science or knowledge). It offers a body of wisdom designed to help people stay vital while realizing their full human potential. Providing guidelines on ideal daily and seasonal routines, diet, behavior and the proper use of our senses, Ayurveda reminds us that health is the balanced and dynamic integration between our environment, body, mind and spirit. 

Recognizing that human beings are part of nature, Ayurveda describes three fundamental energies – Doshas – that govern our inner and outer environments: movement, transformation, and structure. Known in Sanskrit as Vata (Wind), Pitta (Fire), and Kapha (Earth), these primary forces are responsible for the characteristics of our mind and body.
Each of us has a unique proportion of these three forces that shapes our nature. If Vata is dominant in our system, we tend to be thin, light, enthusiastic, energetic, and changeable. If Pitta predominates in our nature, we tend to be intense, intelligent, and goal-oriented and we have a strong appetite for life. When Kaphaprevails, we tend to be easy-going, methodical, and nurturing. Although each of us has all three forces, most people have one or two elements that predominate. 

For each element, there is a balanced and imbalance expression. An important goal of Ayurveda is to identify a person's ideal state of balance, determine where they are out of balance, and offer interventions using diet, herbs, aromatherapy, massage treatments, music, and meditation to reestablish balance.

A simple questionnaire can help you determine which ayurvedic element is most lively in your nature. Take a dosha quiz here. Answer the questions as honestly as possible and see which element(s) receives the highest score.
If you're curious to learn more join us May 12 – 15 for an in-depth look at the relationship between Yoga and Ayurveda. All are welcome.